Texas Mom-Of-Three Suffers Severe Burns After Hand Sanitizer Use Sparked A House Fire | Here's What To Know To Stay Safe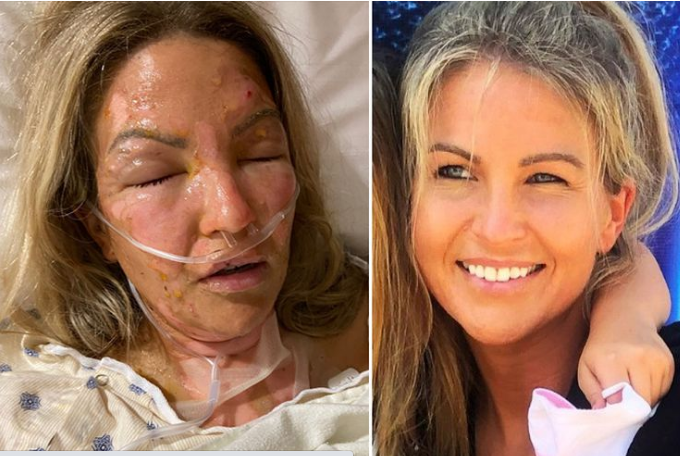 The small step of hand sanitizing that has become part of our daily routines could pose a potential danger, fire safety experts warn.
Kate Wise, a mother-of-three from Austin, Texas, is recovering after her house went up in flames when she said she used hand sanitizer before she lit a candle at her home. Wise said she feels lucky to be alive, and is now warning others about off-brand sanitizers amid the coronavirus pandemic after the shocking incident.
"The explosion happened in a matter of two seconds with my entire body on fire," Wise told ABC News. "And I heard my daughters screaming 'mom's on fire, mom's on fire.'"
What happened to Kate Wise after hand sanitizer explosion?
Wise had put off-brand sanitizer on her hand, as she went to light a candle, KHOU reported. The Texas mom's hand caught fire where she had just put on the product, and the flame allegedly made contact with the bottle of sanitizer nearby – and it exploded, Wise told KHOU.
A GoFundMe started by a friend described the explosion as "bomb-like." Wise told the news outlet the sanitizer "went all over my face," and in just seconds, "my whole body was just consumed in flames."
Her two youngest kids ran to a neighbor to get help, and she grabbed her daughter, who is disabled, and dog out of the home while still on fire.
The mom suffered "head to toe" second-and third-degree burns from the accident.
SEE ALSO: COVID-19: Insist On Only Approved Hand Sanitizers To Avoid Skin Damage & Other Health Problems – SON Warns Nigerians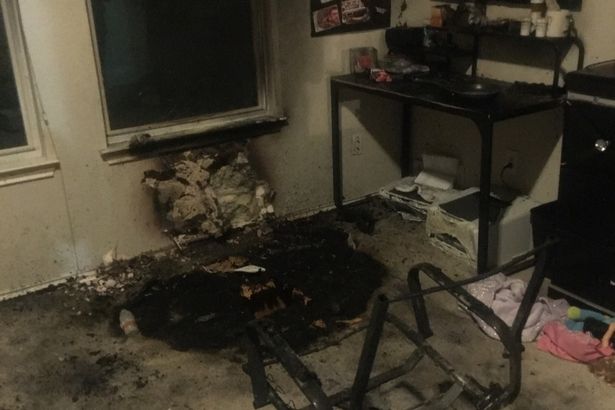 Will Hampton, a spokesperson for the Round Rock Fire Department, told People that Wise suffered burns to 18 percent of her body.
Wise is now in the ICU recovering. She has already had multiple surgeries, and will have more in the future. Wise's GoFundMe said her kids are "traumatized" by the incident.
She told KHOU the accident was "something that you never want your kids to see."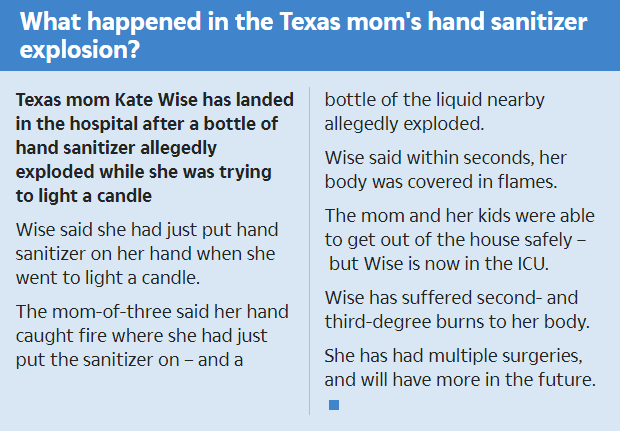 ALSO SEE: COVID-19: FG Announces Worrisome Details About Sanitisers In The Country
Wise told the outlet of being on fire:
"I think that part kind of killed me just because it's something I never wanted them to have to go through."
Hand sanitizers have become a household staple since the outbreak of the COVID-19 pandemic.
According to the Centers for Disease Control and Prevention, fire incidents related to alcohol-based hand sanitizers are very low but the National Fire Protection agency considers them a flammable liquid.
"If you were to read the labels, which contains ethanol and alcohol, it will say that it is very flammable," fire marshal and consultant Robert Rappaport told ABC News.
Experts recommend that someone using hand sanitizer make sure their hands are completely dry before they use anything that might ignite a flame like lighters, gas stoves and heaters.
"I don't think anybody would think consciously that this household item that we commonly use would cause a fire," Rappaport said.
SEE ALSO: Adulterated Hand Sanitisers Can Damage Important Organs In The Body –Expert, Dr. Temilola Oluseyi Warns With Explanation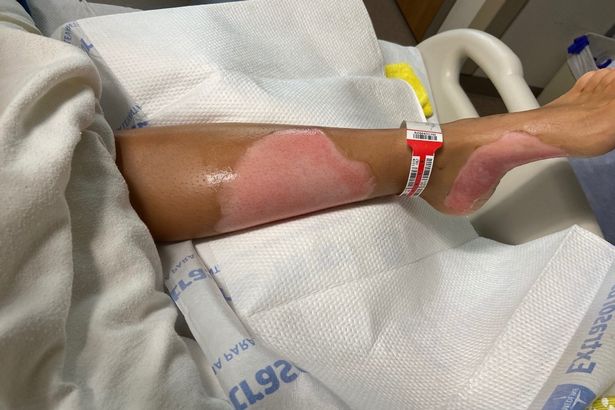 Although hand sanitizer evaporates quickly, the fire safety expert also said because the potency lingers in the air, it's best to wait a few minutes before getting near anything with an open flame.
The FDA recommends using hand sanitizer with at least 60percent alcohol if a person is unable to wash their hands with soap and water.
If anyone does find themselves in a situation where they are on fire, experts remind that they should stop, drop and roll to extinguish the flames.
Photo credit: SunNews