'I was supposed to end up a prostitute' -Celebrity Mom, Alicia Keys Reflects On Her Tough Background & Beating The Odds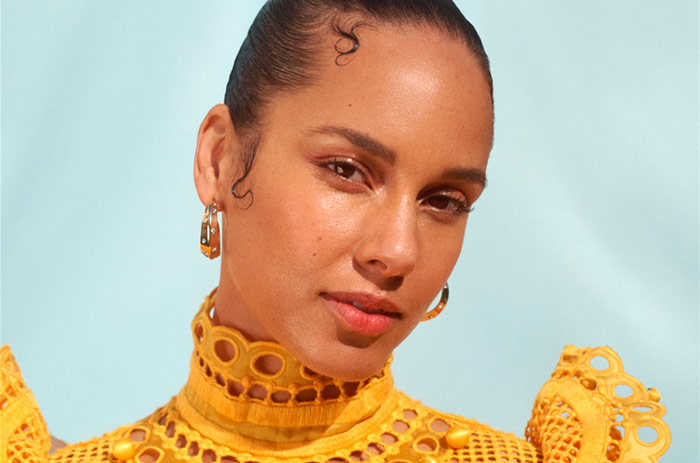 Alicia Keys is especially proud of her successes as her tough background growing up in New York meant peers fell into prostitution or drug addiction.
Fresh off the heels of her self-titled seventh studio album, the mother of two in an interview with The Guardian talked about growing up in a pre-gentrified Hell's Kitchen.
The Grammy award winner grew up as the daughter of a single mum in Hell's Kitchen, and reminders of life on the wrong side of the tracks were never far away during her youth.
Speaking about the meaning of Underdog, a single from her new album, the Fallin' singer says it's a tribute to those dreaming of a better life who did not escape poverty – as it could easily have been her. She told The Guardian:
"I am that person. The one that wasn't supposed to make it out of Hell's Kitchen, who was supposed to end up being a prostitute, a young mother at 16 years old, or addicted to drugs. I am the one who was supposed to be in the wrong place at the wrong time and got injured or killed."
Discussing her not-so-good experience as a kid, the 39-year-old superstar revealed: "The New York that I came from was very dark, very desolate."
The Hell's Kitchen that's brimming with multi-million dollar apartments is completely different from the neighborhood the singer grew up in during the 80's and 90's which was also the midst of the crack pandemic.
She went on to add that her neighbourhood "had what looked like movie theatres, but it was all porno places, with hookers on every corner".
READ ALSO: Celebrity Mom, Alicia Keys Shares The Letter She Wrote To 'Divorce' Her Dad When She Was A Teen And It's Heartbreaking!
The star also said that seeing prostitution on the streets has influenced her understated style to this day – as she started dressing like a tomboy to avoid being pestered by men. She recalled:
"I had to always wear something very baggy, very dark, always had my hair back; I felt like if people saw me, they might try to touch me. That's why I've always been such a tomboy – I've never been the one in pretty dresses and nails, because I could not have nails and hair. And for a lot of girls, it still is a safety risk to walk the streets."
She added that her songs have been inspired by her life.
"And what the f**k is a dream? A dream is a luxury, if you have to pay all these bills and put food on the table for your kids. That is why I understand so much about what it means to have the strength to follow your own path.

All the songs I've ever written that have been considered empowering or uplifting, I've written them at my lowest point. Because I needed to remind myself: don't forget that."
READ ALSO: Alicia Keys Speaks On The Difficulties Of Motherhood
Alicia went on to say that she has now decided to value herself after becoming addicted to pleasing people which has been damaging.
"I've definitely been addicted to pleasing people. It's very damaging. It has to do with a certain feeling that you don't deserve certain things that other people do. It's a habit. I actually have to be like: stop, you're doing that thing where you're not valuing yourself."