Actress/Singer, Jana Kramer Reflects On How Her Husband's Multiple Affairs Helped Her Find Inner Strength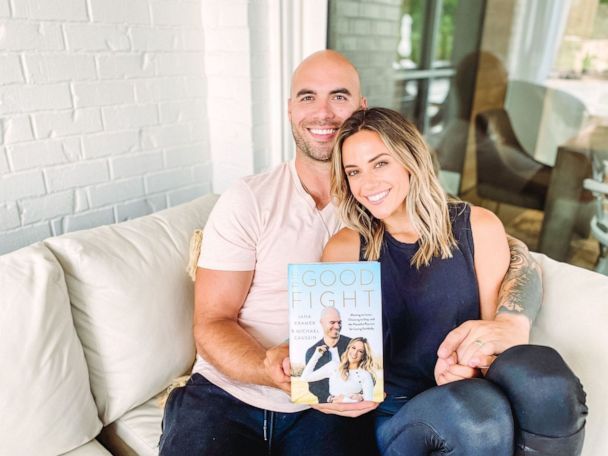 Jana Kramer married former professional football player Michael Caussin in 2015. When the two got married, fans believed theirs was a perfect relationship.
The next year, however, a different picture emerged: the couple, who had just welcomed their first child, daughter Jolie, had separated.At the time, Kramer was competing on "Dancing With the Stars" and privately coping with the knowledge that her darling husband, who'd checked into a rehabilitation facility, had been unfaithful and was seeking treatment for sex addiction. The actress and singer, told Good Morning America:
"It was really hard for quite awhile. There was a really weird push and pull. I wanted him there because I wanted our family, but at the same time I didn't because he hurt us so bad."
Still, the couple was determined to repair their marriage and in 2017, they renewed their vows — a commitment that they were both ready to move forward together. The next year, they welcomed their second child, son Jace.
Now that their relationship is stronger and more honest than ever before, Kramer and Caussin want to share their journey with others.
In an essay for "Good Morning America," Kramer reflected on that painful time in her life and how she's evolved as a person and a partner. She narrated: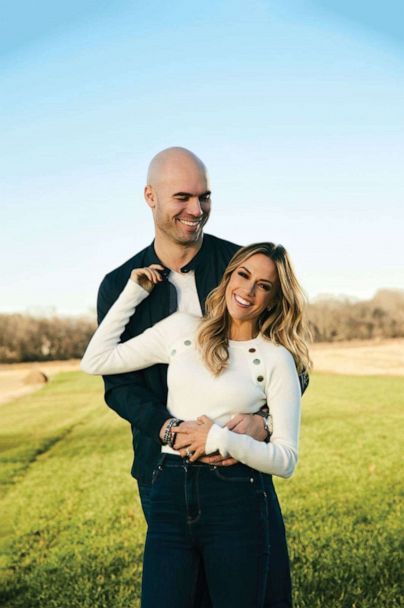 READ ALSO: Bill & Hillary Clinton Open Up About Keeping Their Marriage After The Former President's Infamous Affair With White House Intern, Monica Lewinsky
"It has been four years since I discovered my husband's multiple affairs that rocked our world. If someone told me I would be writing this story four years ago I would have probably laughed and said, "Not a chance."

Back then, I would have never believed that we would make it through — that I would make it through. The pain consumed my every thought and physically hurt me more than I thought I could handle. Thinking back, it seems like a terrible nightmare that I wouldn't wish on anyone.

In a weird way though, I'm thankful for it because throughout the years of mending our relationship, I have had the chance to learn so much about myself, and who I am as a woman. It takes a lot of courage to leave, and at times I used to think that I was weak for staying.

Truthfully, I didn't want to be without my daughter every day and I'm too stubborn to have Mike's mistakes dictate having to spend every other holiday with her. What I learned though, is that I wasn't weak. The decision to stay and fight for a man I didn't even know took a lot of guts and strength.

The work in therapy obviously began with our issues but it morphed into what I needed in order to be happy and how my old childhood wounds were still very much present and needed to be worked through, which in return opened up a healthier path for me. I grew in therapy, and in return I grew as a woman, I grew as a partner and because of the work my husband was doing on himself, we grew together.

Therapy taught me that it's a personal choice to be happy and to choose happiness. I used to think it was up to Mike to make me happy and while he does contribute to my happiness, I also have had to put in the time over the past four years to work through the pain and actively choose happiness.

Through all of this, I have found my strength that I buried years ago from failed relationships, failed jobs and a failed model of what a healthy family looks like. I had to stand up for myself, which is something I can't say I did, even before my relationship with my husband.
READ ALSO: Twitter user, Heidi O'Farell, Writes On How She Felt Finding Out About Her Husband's Infidelity
When you're in pain from that fresh wound, it's hard to imagine not thinking about it every second of everyday but overtime, time does start to heal all wounds. It's a personal choice to choose to live in today and not four years ago — a choice I make every day.

It wasn't weak for me to stay, it was strength; strength that I'm strong enough to do the work and not run away like I always chose to do before. I always believed some things are worth fighting for and I found who I wanted to fight for: myself and my family.

It has been the hardest fight of my life, but its been the Good Fight."