Michelle Obama Unapologetically Discusses Regular Issues About Women's Health And Body & It's So Refreshing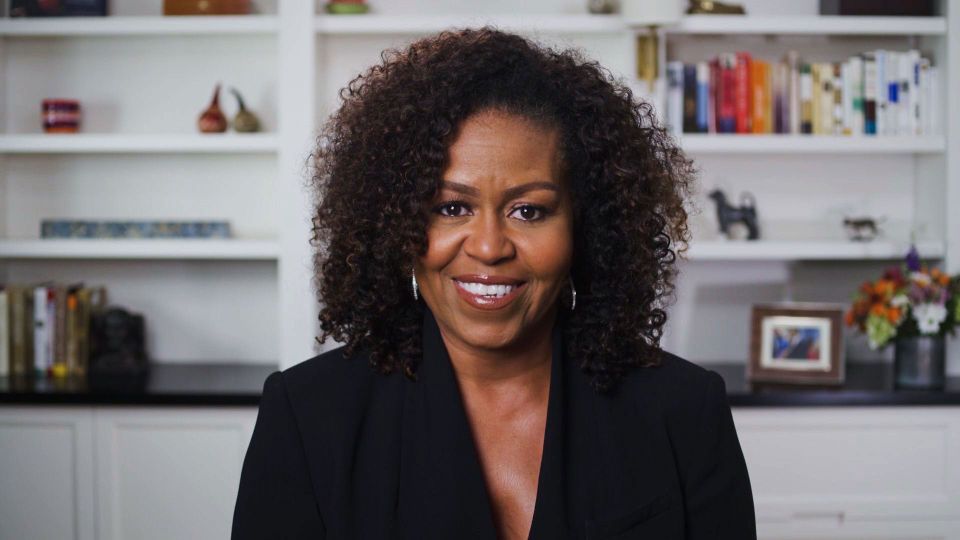 One of The Michelle Obama Podcast on Spotify titled "What Your Mother Never Told You About Health with ob-gyn Dr. Sharon Malone," is the perfect place to start.
The super mother of two chats with Dr Malone, MD, and hearing a former first lady talk about regular issues about women's health and our bodies so unapologetically is so refreshing.
Obama and Dr. Malone focused on women's issues, and while not everyone who identifies as a woman has female sex organs, and not everyone who has female sex organs identifies as a woman, for the purpose of this podcast, they referred to women as people who have female sex organs, menstruate, and go through menopause.
The two women began talking about how important it is for young girls to have someone they trust and who they can talk with openly about their bodies.
Mrs Obama said even though her daughters, Sasha, 19, and Malia, 22, may have asked questions that were hard to answer, she always wanted them to feel comfortable with their bodies and asking questions. She told them when they were young,
"I don't want you learning about your bodies and sex from another 12-year-old. None of y'all know what you're talking about! You're 12. Come ask me."
Knowledge, they say is power. Obama said seeking out information about sex and feeling comfortable talking about it ties into women's health in general.
"Our comfort level with our sexual health is directly tied to our physical, overall well-being," she said.
Obama then brought up how people who don't get periods wouldn't understand "the severest form of cramps, which literally feels like a knife being stabbed, and turned, and then released. And then turned! And then released."
People who menstruate still have to deal with all this through life, work, and even playing sports – especially professional athletes! Obama stated further:
READ ALSO: Michelle Obama Talks Prioritizing Our Health As Women/Moms After Having Kids
"When you think of all that a woman's body has to do over the course of her lifetime, going from being prepared to give birth, to actually giving birth, and then having that whole reproductive system shut down in menopause, the changes, the highs and lows and the hormonal shifts, there is power in that.

But we were taught to be ashamed of it. And to not even seek to understand it, or explore it for our own edification, let alone to help the next generation."
Thinking about going through menopause made Obama, 56, think about what health means for women in general. There are so many conflicting messages out there, mostly about weight, because it seems like weight is the only thing society cares about. Dr. Malone added that, "Women's value goes up with how little space you take up."
So the smaller you can make yourself, the higher perceived socioeconomic group you're in; it's all about being thin, she said, but added that being thin and being healthy are two completely different things. She said the focus should be more on function than on form. So what you look like and how much you weigh is less of an issue.
"Do you know a woman who's happy with herself?" Obama asked Dr. Malone. "I don't know one." Dr Malone answered no, because we're always trying to fix or tweak something. "It's an exhausting way to have to live," Obama said, "and so many of us are doing it."
Obama has always been open about how fitness is a big priority in her life, and she and Dr. Malone mentioned they both work out with groups of women. Obama explained she's happiest when she's exercising with her friends, and she likes to talk before, during, and after the workout.
After all, workouts should be fun! Obama encouraged women who are finding it difficult to get started with working out to get involved with a health community or to exercise with their friends.
"I will quit on myself faster than I'll quit on my friends," Obama said.
READ ALSO: 7 Lessons Every Woman Can Learn From Michelle Obama
Find a way to develop a wellness routine that works for you, a routine that fits who you really are – not one that fits someone else's standards.
Obama ended the podcast by reminding us to ask hard questions and have those conversations about our health with our doctor, our friends, our partner, and our children. She said,
"Because that's really the only way we can get through any confusion or uncertainty – by talking through this stuff, together. That's why I wanted to do this podcast."