Celebrity Mum-Of-3, Kate Hudson Opens Up About Her Wellness Journey And Successful Approach To Parenting Which Doesn't Involve Punishment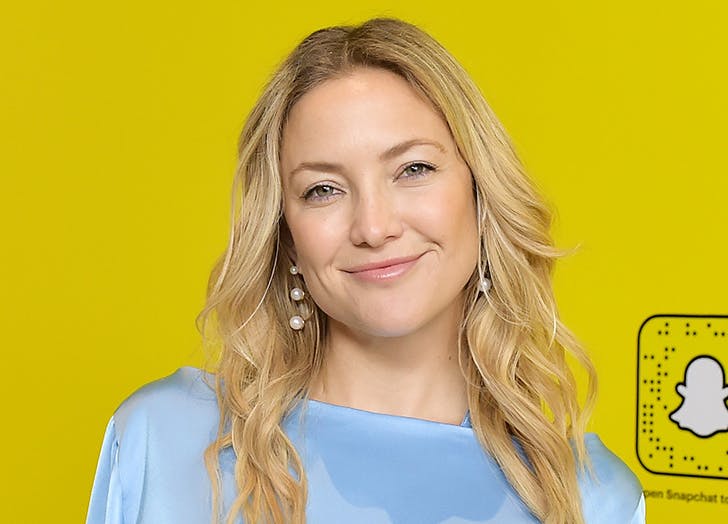 American actress, author, and fashion entrepreneur, Kate Hudson knows that the big secret to keeping it all together is actually contradictory in its nature.
"When I started structuring my life a little bit better, I actually felt more freedom," she says.
The The 41-year-old actress and WW ambassador spoke exclusively with AOL to talk about her wellness journey and balancing motherhood with self-care without losing that Oscar-nominated smile. Hudson shares:
"Structure for me was a great lesson for me growing into my adulthood. Mentally, we need the ability to be flexible. What that means is that if you're too structured, if you start creating too much pressure on yourself to stay so structured, you're probably not going to be so fun."
The coronavirus pandemic hasn't been easy on anyone, with many people seeing parts of their physical and mental well-being deteriorate or take a back seat.
Hudson checks in with herself on a holistic scale, measuring wellness as "how you wake up to the day and how you feel in that moment," versus quantifiable numbers and metrics, like calories and weight.
It's something that the mother-of-three hopes that her children will learn to do, too. She said:
"I like creating a world where 'I understand and you do by action' … for me, it's more about what you're teaching them versus what you're punishing them for doing that's wrong. I'm not into that latter."
Hudson follows this top-down approach across all areas of parenting:
"I'm more strict with emotional, behavioral things than I am with food," she notes — and it's been especially impactful for her daughter, Rani, who will often run to join her mom in yoga practice and daily meditation.
The star also indulges her family in "Friday funday" where the kids get to choose whatever they want to eat that day, which often calls for fast food and the West Coast-coveted In-N-Out burger. She says:
SEE ALSO: American Actress, Kate Hudson Speaks On Keeping 'Mother-Father-Child' Bond Harmonious After A Divorce As She Opens Up On Co-Parenting 3 Kids With 3 Fathers
"You want your kids to feel the freedom that they can enjoy and do things that they see other people doing. I want them to have fun in their lives. I want them to be happy and I want them to know what it is to be healthy and I want to be able to create an environment where they can [experience that]."
It's something that she learned in her own childhood from her mom, Oscar-winning actress Goldie Hawn, who followed a "trial and error" approach to wellness.
"I was raised with a mom that was bringing home crazy mushroom tinctures from China because they helped her immune system back in '87 when that was sort of very fringe,"
Hudson laughs.
"But now we know how mushrooms are amazing immunity support … it's like science catches up, as it should, as it does."
But the ever-bubbly and laidback mom admits that this holiday season, it's more difficult to stay positive amid the coronavirus pandemic. Hudson points out:
"I'm optimistic by nature, it's just in me. But that being said, I can't help but feel so much loss. Sometimes I'll go out and I'll look around, and I'll be like, 'Wow, this is weird. This is really weird.' And I don't want to be in denial of that. There is a bittersweet nature to the holidays for me this year. And I'm just gonna go with it. It just is what it is."
Though there is much to look forward to in 2021, Hudson emphasizes the importance of taking time to send out "healing energy" to those who need it most. She says:
READ ALSO: "It Is The Most Challenging Thing In The World To Balance Kids And Personal Time." -Kate Hudson On Motherhood & Wellness
"We want to try to count our blessings and feel the love of our immediate family and closeness and not take those things for granted. But at the end of the day, I really do feel a weighted-ness to this year … we just keep moving, hopefully, towards better days and more connectivity."