Mom, @mommabee79 Shares Son's Chilling Premonition About His Little Brother That Has Gotten Fellow Moms Freaking Out: 'I immediately started crying'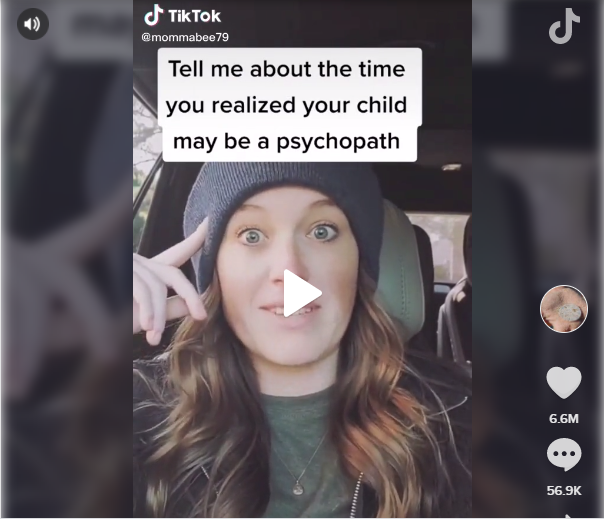 It all started when TikTok user Megan Rose asked her followers to "Tell me about the time you realized your child might be a psychopath."
Rose herself came to the conclusion that her daughter might be a psychopath when, as their grandma was about to die, she asked, "Can we watch her die?!"
After watching Rose's video, fellow mom @mommabee79 decided to share a spine-tingling story of her own about her son. Her story was less morbid, though, and more supernatural.
According to @mommabee79, immediately after she gave birth to her first son, she tried to get pregnant again. Unfortunately, though, after trying for two years and visiting numerous specialists, she just couldn't get pregnant.
In fact, the specialists were surprised she was even able to have her first child.
READ ALSO: Veteran Singer, Charly Boy Opens Up About Gracefully Parenting His "Stubborn" Daughter, Dewy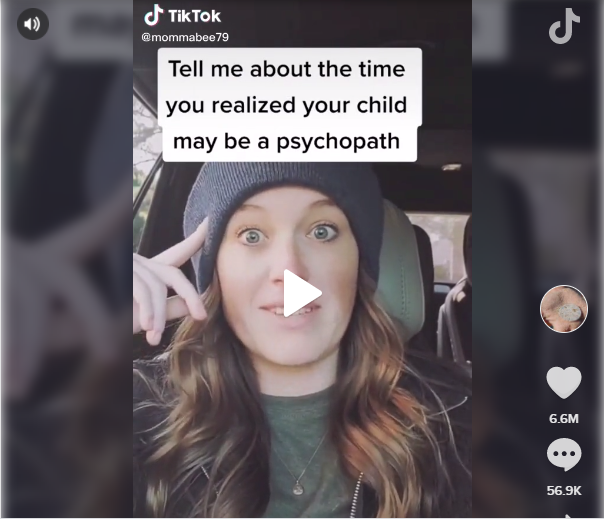 During this time, while she was "absolutely heartbroken," @mommabee79 was walking through the hallway in her house when her son came up to her, put his hand on her stomach and said, "Oh, you have my baby brother in your stomach."
The vulnerable mom "immediately started crying" when her son said that and explained that no, she was not pregnant. Her son insisted that she was with child, though — and as it turns out, she was.
That's not even the strangest part of the story, though. When @mommabee79 gave birth nine months later, her son, while holding his newborn brother, asked, "When this one dies, can we get a new one?"
READ ALSO: Self-Professed Introverted Dads Talk Candidly On The Hardest Part Of Parenting
She promised her son this one wasn't gonna die, and he just looked at her and said, "Yeah he is."
WHAT?!
People were reasonably freaked out by @mommabee79's premonition, especially given that he was right about his mom's pregnancy.
"That's crazy," one person said.
"I think your son can see the future," another concerned user added.
"Okay but why am I scared of this kid," a third wrote.
Thankfully, all seems to be well with @mommabee79 and her sons. In a follow-up video, she reassured everyone that both of her sons are alive and well.