Forced Into Marriage At 19: Patience Ozokwo Shares Candid Details About How She Suffered And Endured Her Sour Marriage So As Not To Disappoint Her Dad And Children | WATCH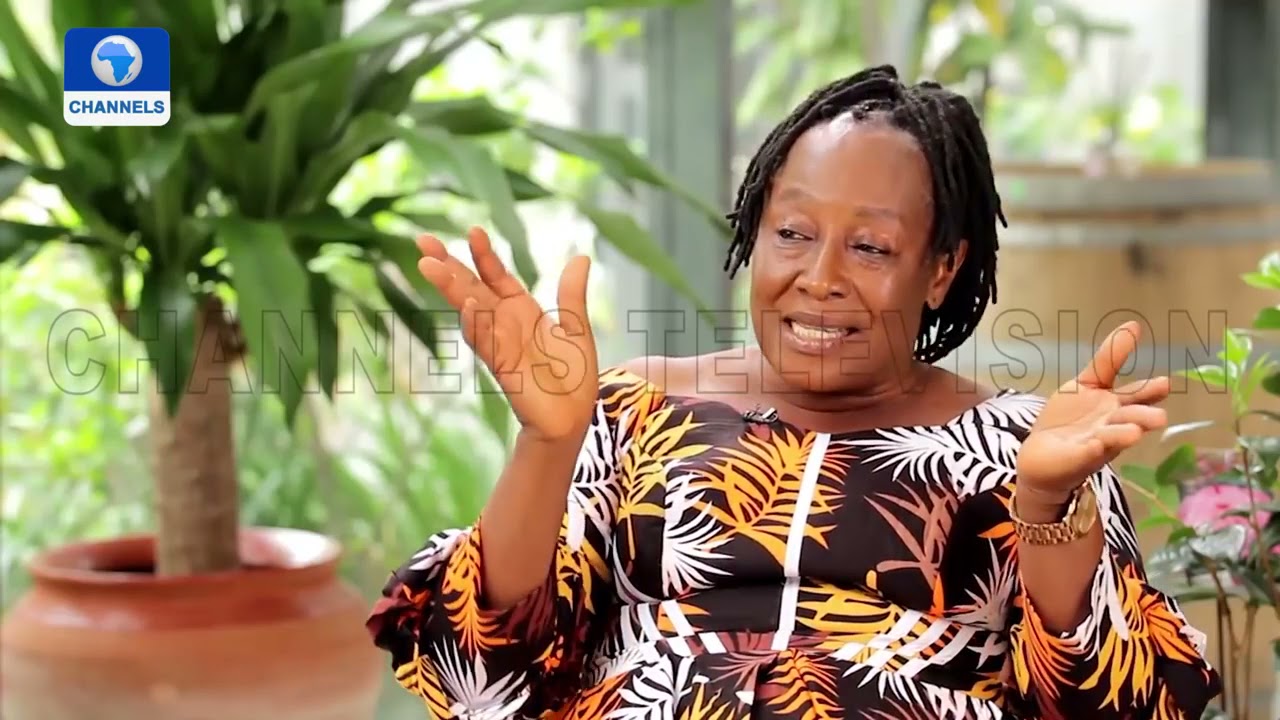 Nollywood actress, Patience Ozokwo recently spilled the bean about some of the challenging moments in her life and her big break into the movie industry.
In an interview on Rubbin Minds Show with Bolanle Olukanni which aired on Channels Television, the talented veteran actress revealed how she was married off at a young age by her parents after being told she can't wait for the person she loved, adding that she was forced to remain there due to something that her family forbids.
The Award-winning Nollywood star who described the experience as horrible, said she endured because she didn't want to disappoint her father who loved her so much.
Also, the mother-of-4 noted that she comes from a polygamous family in which one does not leave their marriage, and from a Christian background in which divorce is not an option.
Explaining further, she disclosed that mothers then would always want their daughters to marry at an early age and from her statement, it shows that getting married at a young age, those days was more like a competition.
She added that whether there's love or no love, once a suitor is found, marriage ceremony takes place.
When asked if she loved her husband or not, she says she had to love her husband because getting married and having children, women from her side can't return to their fathers' houses again. For that reason, she stayed till the end.
SEE ALSO: Veteran Actress And Grandma, Patience Ozokwo, Shares Why Her Marriage Is The Only Regret She Has In Life
Patience also talked extensively about her struggles when her husband fell terribly ill. She also revealed that she looked for ways to take care of her children after discovering that her husband had a terminal disease.
The 62-year-old grandma also recounted how her husband who woke from coma, expressed surprise of her still sticking with him in spite of his sickness.
Patience stated that she had no choice but to stick with the sick man even when everyone thought she would leave at some point. She continued by saying that she had to battle with taking care of their kids and her ailing husband without the option of divorce.
Speaking further and addressing how she got into Nollywood, the thespian said that God made things difficult for her in life just to order her steps in the right direction.
Ozokwo fondly called 'Mama G' stated that she had a husband who was down with diabetes and hypertension, and she struggled to help her children. Her big break came when her cousin mentioned that Chief Zebrudaya also known as Chika Okpala needed someone to work and she met with a team who gave her a script in the absence of the man.
ALSO SEE: WATCH: Actress Patience Ozokwor Opens Up about How her Parents Forced her into Marriage at Age 19
On reading the script and producing an Igbo attire, she was picked for the advert and was lucky enough to get called again for an NTA soap opera. Patience who was still furthering her studies at that time became a Nollywood star after her feature in the soap opera.
Watch the video below;