Single Dad-Of-4, Ubi Franklin Appeals To Young Single Men In New Post Following Baby Mama Drama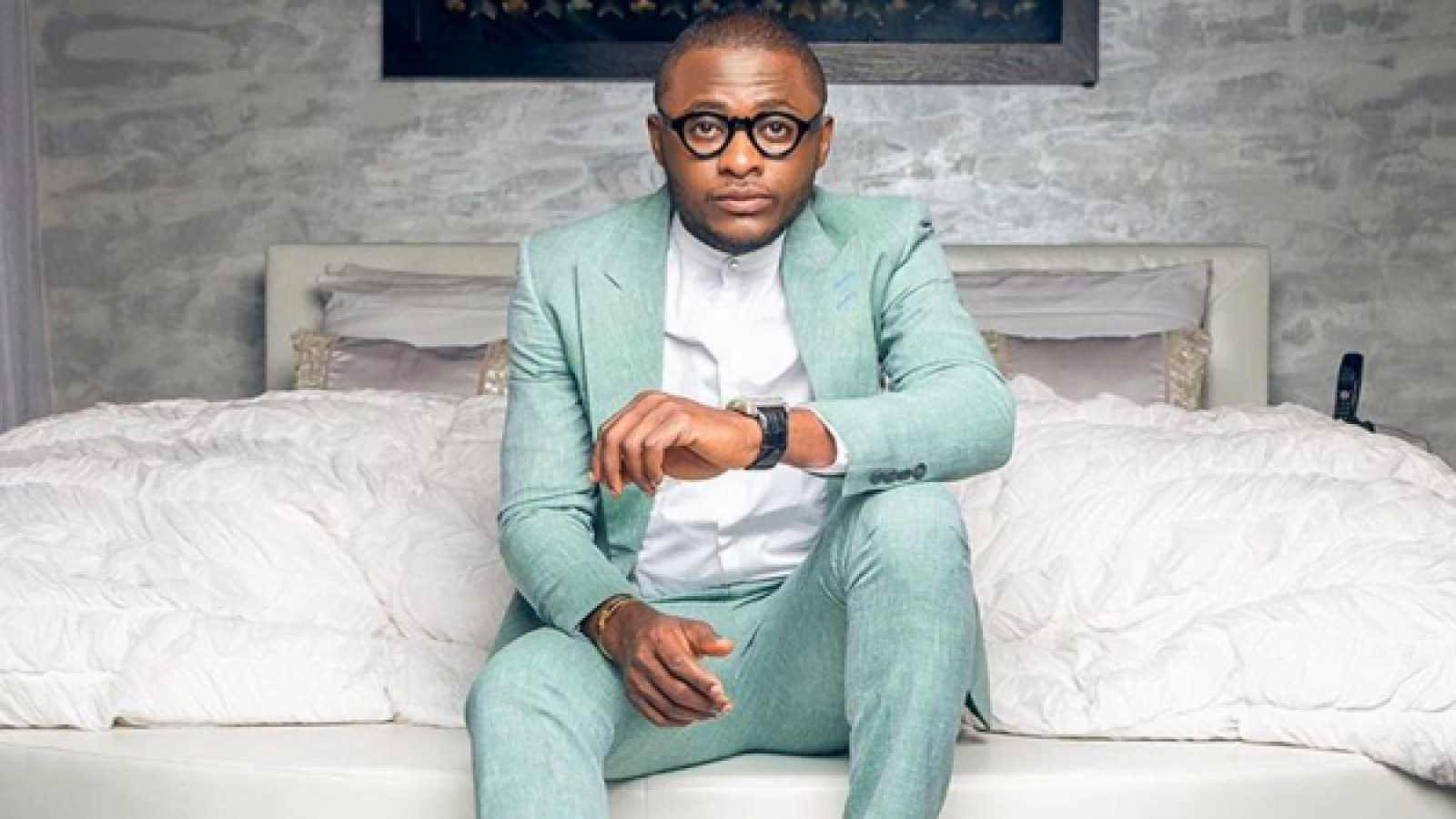 Nigerian music artist manager and founder of record label Made Men Music Group, Ubi Franklin, who is currently in a brawl with his third baby mama, Sandra Iheuwa, has asked young men to learn from his mistakes rather than laugh at him.
Accepting the fact that he made a mistake at some point in time, the Music executive who has four children with four different women, asked the young tigers laughing at him to learn from his mistake saying God has made him a sacrificial lamb for them to learn from.
According to him, no one should condone toxic behavior from anyone, not even the person they love most, and also advised ladies not to hate men because of feminism looking at what he has been through in the hands of some of the women in his life.
He shared the advice in a post on his Instagram page. It reads;
"Dear Young Tigers Rather than laugh at me today, learn from my mistakes.
One reason you are alive to read this is because God has kept me as a sacrificial lamb for you to learn from the mistake a young man can make in life.
Never condone any toxic behavior around you.
Learn from this.

Dear ladies, feminism is not hate towards men. If a woman is wrong call her bluff and keep it going, this is the height of irresponsibility and demonic manipulation."
On the other hand, he debunked all the allegations of being a thief as Sandra Iheuwa accused him of redrawing money from her accounts without her knowledge.
Ubi also showed receipts of transactions he did with Sandra to show that all she said was a lie proving that he isn't a thief.
SEE ALSO: Celebrity Dad, Ubi Franklin Speaks About Having To Deal With The Emotions Of His 3 Babymamas; Says He Would Never Wish It Upon His Enemy
He continues:
"To friends and family who pleased I don't say anything , you are not in my shoes right now, I have lost the wheel to watch someone tarnish me this way.

I don't owe anyone a dime, be careful what you believe. Who born you to take care of my trip ??? WTF
When accusations come up, people just want to believe anything they see.

How will you try to come for me like this? What have I done? I paid every dime for my trip, she needed naira and I gave her in exchange for dollars. Check the exchange I did, naira for dollars.
Go to my stories check the dates carefully."
Ubi has four baby mamas and one of his baby mamas Sandra Iheuwa got into a fight with his alleged new girlfriend, Adesuwa Renee leading to the exposure of some dirty secrets and he has advised that young ones should learn from it instead of laughing at him.
Renee and Sandra came for each other's wigs on Tuesday, April 20 with claims and counterclaims of character assassination. Sandra got so enraged that she went on IG live and cursed Renee, saying she will never carry a child in her womb.
In a video she posted on Wednesday morning, Sandra apologized for her outburst.
Sandra in her video mentioned that she was married some years ago and share two daughters with her husband whom she divorced in 2017. She said along the line she met Ubi Franklin in May 2017 in London.
ALSO SEE: After Fathering Four Children With Four Women, Ubi Franklin Appeals To Younger Men To Not Make The Same Mistake
She said Ubi came to New York in August of the same year and that was when he asked her out and they officially started dating. She said in December 2017, she came to Nigeria and found out that he was lying to her. She said she tried to get out of the whole situation but found out she was already pregnant.
Sandra said she went on to have their baby Ariella and didn't want their child not to have her dad in her life as her other kids had their father in their lives as they were co-parenting in a very good way.
Sandra said she tried to co-parent with Ubi but it didn't work. She mentioned that Ubi defaults in his responsibilities as a father so much that she has even had to send money to his South African baby mama, Nicola Siyo. She shared a screenshot of the proof of payment after she sent some money to Nicola.
"Ubi, if you take care of your children, why am I sending funds to the mother of your child in South Africa. Nicole I am really sorry for doing this but this situation calls for it. If you are taking care of your children, why am I sending funds?

Since Ariella was actually born, I can tell you that I haven't received any financial assistance from Ubi. Not even one kobo have I. The last time I asked and I was like I want to put Ariella in daycare, can we split the bill? A quarrel started and since then I haven't asked him for anything because I can afford it,"
Sandra said.
SEE ALSO: Ubi Franklin's Fourth Baby Mama, Sandra Iheuwa Tells Why The Third Baby Mama, Nicola, Is Mad At Him
She said sometime in 2020, she mentioned to Ubi her plans to go on holiday with her children to Dubai. She said Ubi in their discussion pleaded with her to help him pay for his other children to join in the holiday which she agreed to as she saw no problem with it.
She claimed she spent $4000 to plan for the other kids and their mothers to come for the trip but one of them, Jennifer who gave birth to his first daughter Zaneta and Nicola who gave birth to his second son Shiloh, came. Sandra said she didn't ask for a refund from Ubi.
She said while in Dubai, she introduced Ubi to her boyfriend and that she and her lover spent over 40 to 50 thousand dollars on Ubi. She claimed they upgraded his phone to a Samsung phone.
She accused Ubi of cloning her card while they were on holiday with their daughter in December 2020 and using it to go on a shopping spree.  She also mentioned claimed that she also upgraded his flight ticket from Economy to Business class.
She accused Ubi of coming to her to speak ill of his other baby mamas.