'Let Your Children Fear Nobody When They Are With You' – Comedienne And Mom-Of-3, Helen Paul Speaks To Parents Amidst Baba Ijesha's Rape Saga | Watch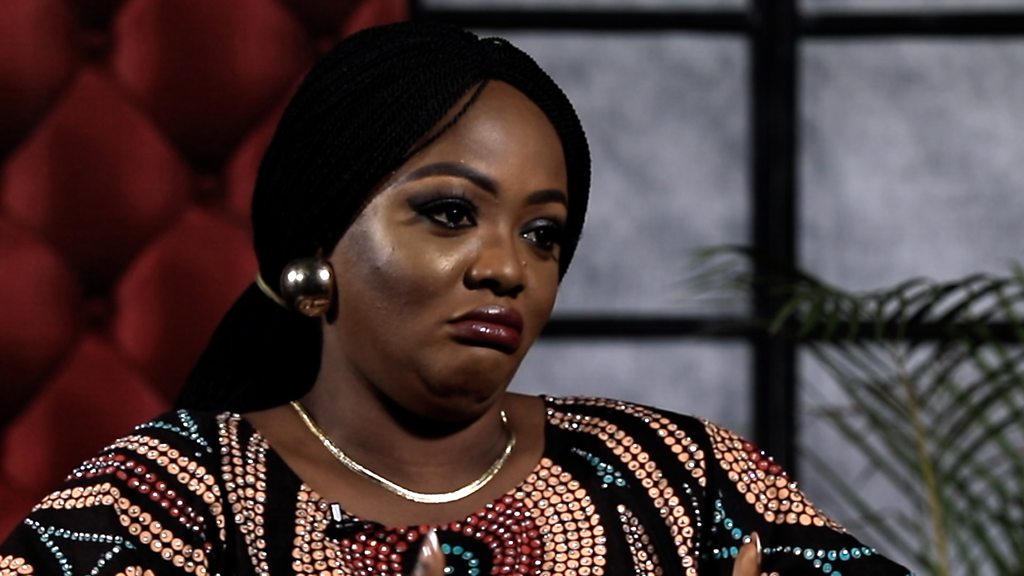 https://twitter.com/instablog9ja/status/1387690392435531776?ref_src=twsrc%5Etfw%7Ctwcamp%5Etweetembed%7Ctwterm%5E1387690392435531776%7Ctwgr%5E%7Ctwcon%5Es1_&ref_url=https%3A%2F%2Fwww.ghgossip.com%2Flet-your-children-fear-nobody-when-they-are-with-you-comedienne-helen-paul-advises-parents-video%2F
Nigerian stand-up comedienne, Helen Paul -Bamisile has dished out an advice to parents as she throws light on how to raise their children the right way.
The 43-year-old mother of three said in a video that parents should develop the habit of playing with their children in order to build and foster a friendly and mutual relationship with them.
The comic actress also urged parents to train their children not to fear anyone who comes around them so as to voice out immediately after they have been assaulted as it is a known fact that people who abuse children mostly threaten them after.
Making reference to the recent rape case involving Nollywood actor, Baba Ijesha and the 14-year-old foster daughter of comedienne Princess, Helen expressed how heartbroken she was over the fact that the child kept mute for 7 years after she was defiled when she was 7 but made the report when she is now 14 years.
READ ALSO: Comedienne, Helen Paul, Speaks On Relationship With Father Despite The Circumstances Surrounding Her Birth
According to Princess, Baba Ijesha first assaulted the girl sexually when she was 7. Another time, he is said to have penetrated her with a key. She said the alleged act affected the girl mentally and physically as she hardly did her school work and always failed in class.
It got so bad that the school once called the girl's biological parents and also called Princess to report that the girl was caught in school grinding her brother.
The girl kept the abuse to herself until recently when she opened up at age 14. At this point, Princess said she put up CCTV camera in the house and alleged it captured Baba Ijesha in the act.
She alleged that when he was confronted, he confessed "4 times" and blamed the devil.
SEE ALSO: Comedienne Princess Shockingly Reveals That The Victim Actor, Baba Ijesha Defiled 7 Years Ago Is Her Foster Child, Shares How It All Started In Heartbreaking Instagram Video
Watch the video below;
Below are some reactions to her video;
@blaq_beeuutee: Don't even let any boy call your under-aged daughters "our wife". That's how it starts. Parents need to pay close attention to their kids even if they are not making sense to them. Kids are very expressive and once they see they aren't welcomed, they have this withdrawal syndrome. PARENTS LISTEN TO YOUR CHILDREN
@helmaqueen1: Wrong time to give a good advance. This is inconsiderate .
@foodblogafrica: If you see anything wrong with this video aunty and uncle check yourself because she is spitting facts
@every.thing_savage: Parents need to listen to kids irrespective of their age
@official_bobby_fredrick: Parents should learn to be more friendly than over religious n strict with their kids especially the girl child , if they can't confined in you just know u are not doing well as a parent