Comedienne Princess Shockingly Reveals That The Victim Actor, Baba Ijesha Defiled 7 Years Ago Is Her Foster Child, Shares How It All Started In Heartbreaking Instagram Video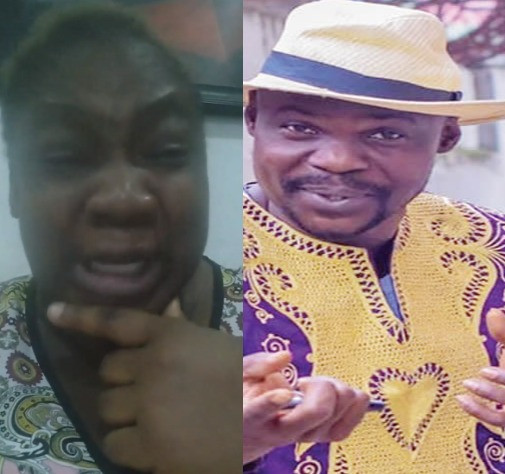 Famous stand-up comedienne, Damilola Adekoya better known as Princess has revealed that her foster child is the 14-year-old girl Yoruba actor, Olarenwaju James, aka Baba Ijesha, defiled 7 years ago when she was only seven.
In an emotion-ladden video, Princess narrated how Baba Ijesha defiled the little girl who was put in her care.
Princess' narration comes after reports emerged last Thursday, April 22, that Baba Ijesha was arrested by the Lagos state police command for defiling a 14-year-old girl and had pleaded guilty to the crime. Read the initial story here.
According to Princess, after the crash of her marriage and loss of her baby some years back, some parents in her area out of compassion allowed their children, six in number, to come and stay with her so that she will not feel lonely.
She said while she was harbouring the six children, she was also rendering help to Baba Ijesha. Princess alleged it was during one of his visits that he molested one of three girls living with her.
Princess said Baba Ijesha first assaulted the girl sexually when she was 7. Another time, he is said to have penetrated her with a key. She said the alleged act affected the girl mentally and physically as she began to decline academically and otherwise.
READ ALSO: Tonto Dikeh Calls On All Mothers To Join In The Fight Against Actor, Baba Ijesha Accused Of Defiling A Minor
According to her, the little girl could not concentrate in class and her academic performance was getting poorer and poorer and they did not understand.
It got so bad that the school once called the girl's biological parents and also called Princess to report that the girl was caught in school grinding her brother.
The girl kept the abuse to herself until recently when she opened up at age 14 and the revelation threw her into a state of shock that she had to find out herself if truly he did it.
At this point, the comedienne said she called him for a meeting in her house where she set up a CCTV camera and he was captured trying to molest the girl again. She alleged that when he was confronted, he confessed "4 times" and blamed the devil.
She berated people who are accusing her of trying to "tarnish his image."
Princess called out actor Yomi Fabiyi for demanding evidence before he condemns Baba Ijesha's act. She asked why a grown man will want to see CCTV footage of a child being molested.
She also called out actress and mom-of-two, Foluke Daramola and asked if anyone requested for evidence when she disclosed she was a victim of rape. Daramola later released a video, apologising.
Watch the video of Princess as she shares the story HERE;