China Scraps 'Two Child Policy', Increases Limit To…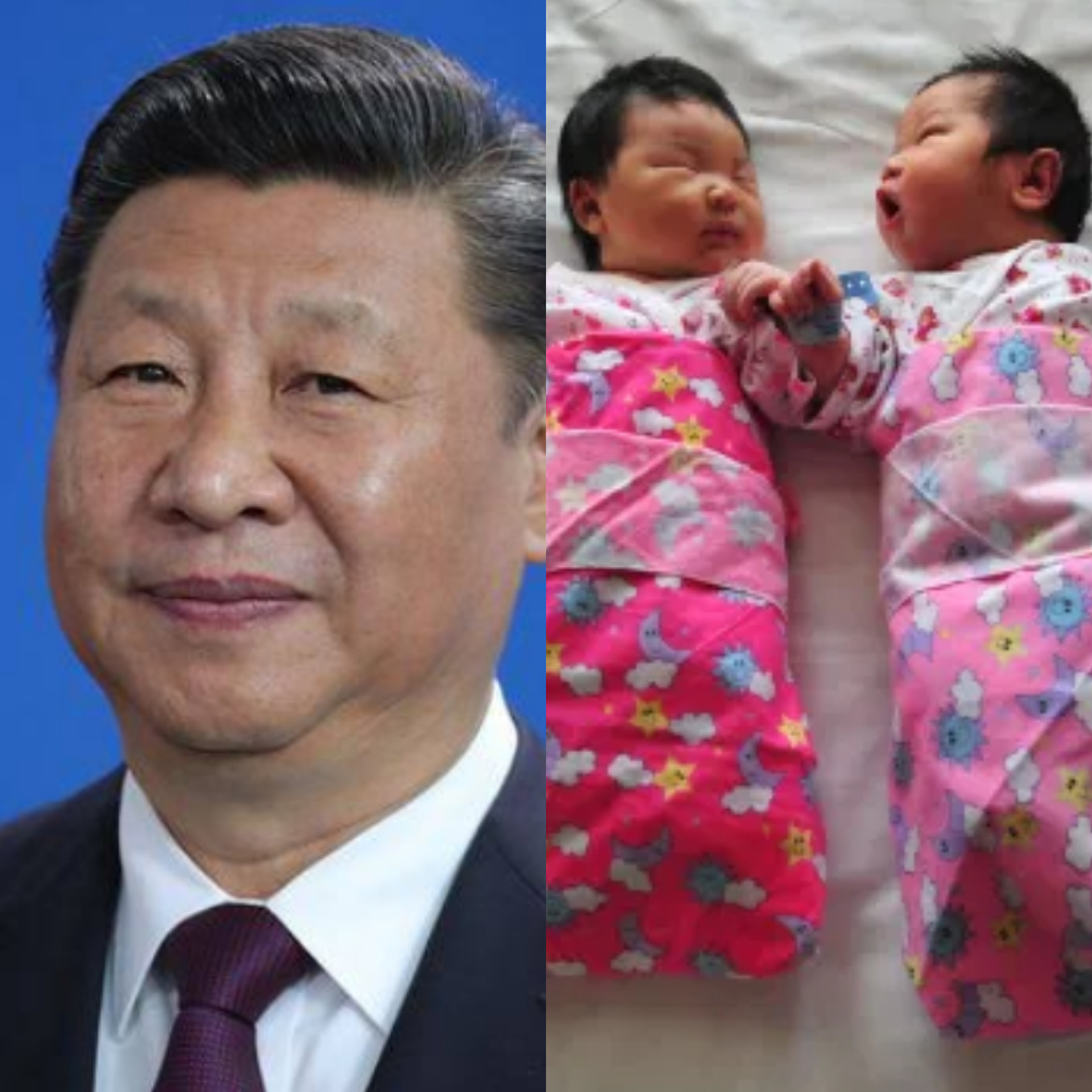 The Chinese government has scrapped its controversial 'two child' policy and will now allow willing couples to have three kids.
According to Chinese state media, the move was approved by President Xi Jinping in order to aid the country's ageing population.
This comes after Beijing abolished its infamous 'one child' policy in 2016 which had been in place since the late-1970s due to concerns over its ageing workforce and economic stagnation.
The government believed that the high cost of raising kids in Chinese cities deterred many couples from starting families so the two children policy wasn't helping with population growth.
"To further optimise the birth policy, (China) will implement a one-married-couple-can-have-three-children policy,"
state news agency Xinhua said in a report on Monday, 31.
READ ALSO: China Lifts Ban On One Child Policy
The policy change will come with "supportive measures, which will be conducive to improving our country's population structure, fulfilling the country's strategy of actively coping with an ageing population and maintaining the advantage, endowment of human resources", the report continues.
Early in May, a once-in-a-decade census showed that China's population grew at its slowest rate during the last decade since the 1950s, to 1.41 billion.
Data also showed a fertility rate of just 1.3 children per woman for 2020 alone, on a par with ageing societies like Japan and Italy.
Despite efforts to encourage couples to have children, China's annual births have continued to plummet to a record low of 12 million in 2020, the National Bureau of Statistics said.
The slow population growth rate comes alongside a sharp drop in the number of working-age people, once again raising fears of a looming crisis.
READ ALSO: China to Consider Giving Couples Financial Incentives to Have More Babies
China's gender balance has also been skewed by decades of the one-child policy and a traditional social preference for boys which prompted a generation of sex-selective abortions and abandoned baby girls.
Although the policy has been relaxed in the last few years, this has not prompted a baby boom as policymakers had hoped.
Falling marriage rates in recent years have played out in slower birth rates, as have rising costs of living and increasingly empowered and educated women delaying or avoiding childbirth.