How Celebrity Couple, Angela Bassett And Vance's Platonic Friendship Took A Turn For The More Romantic 24 Years Ago | Beautiful Love Story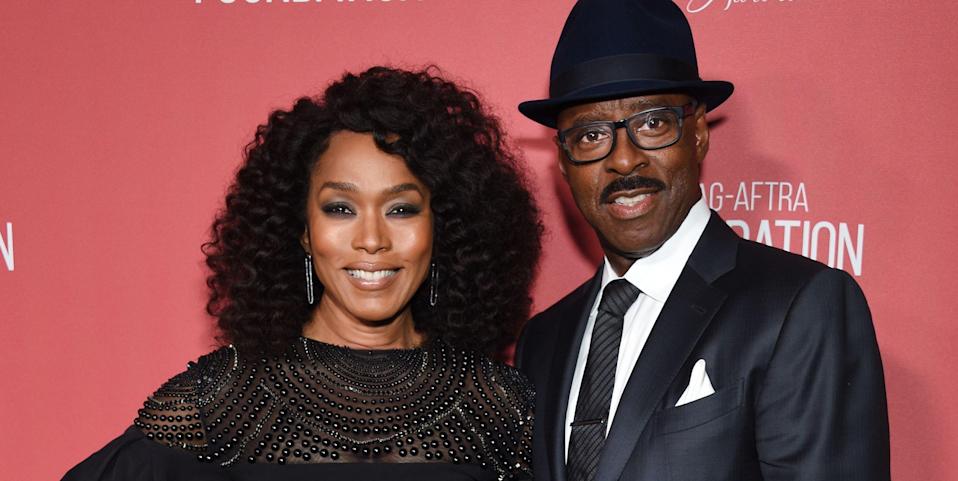 Hollywood actress and mum-of-two, Angela Bassett has been married to her husband and actor, Courtney B. Vance, for over two decades.
Here's how their love story begins.
Courtney B. Vance is an American actor who got his start on Broadway. After winning a Tony for Best Featured Actor in a Play for his role in Lucky Guy, Courtney went on to focus more on television and film.
Over the years, he's had appearances in Law & Order, Revenge, and Scandal, as well as FX's limited series The People v. O. J. Simpson: American Crime Story.
Before becoming big actors, Angela and Courtney attended the Yale School of Drama together in the 1980s. However, as he revealed to Oprah in a 2007 episode of The Oprah Winfrey Show, it was anything but love at first sight. "I don't remember her at all, really," he said.
It wasn't until over a decade later that their platonic friendship took a turn for the more romantic. The Black Panther actress told People:
"He had a beautiful, beautiful girlfriend at the time, who was also in drama school with us.

"So maybe about 14 years later, our paths crossed here in Los Angeles. And I was single, he was single. And I had such an appreciation for him over those years—of his consistency, how he treated other people, of what a supporter he is, what a connector of people and ideas he is, how passionate he is."
In 1997, three years after their first date, Angela and Courtney tied the knot. Shortly thereafter, they began trying to conceive. Unfortunately, it wasn't an entirely simple process for the pair.
READ ALSO: Actress & Mum-Of-Two, Angela Bassett Shares How Her Mum Empowered Her By Standing Up For Her Against Her Abuser, And What She's Teaching Her Twin Sons About Consent
Angela and Courtney turned to IVF treatments in hopes of having a child. After seven years of treatment, the couple transitioned to the concept of surrogacy.
SEE ALSO: Porn Addiction And Infidelity: Star Dad, Terry Crews Details How His Marriage Survived Despite All The Chaos
Thankfully, the surrogacy was successful, and Angela and Courtney welcomed their twins, Bronwyn and Slater Vance, on January 27, 2006.
"Just Standing there together, holding each other with the realization that this is the moment that we've been working toward, praying for … [it's a dream come true],"
In 2020, Angela revealed to Extra TV the secret to making her marriage work. The 62-year-old celebrity mom said:
"Negotion and being easy. You want to be harder on yourself and easy on the other person. You want to be happy, and somethings you just have to let go and let slide."