'That Binding Couldn't Have Been Done By That Lady Alone'- Cousin Of Late Super TV Boss Opens Up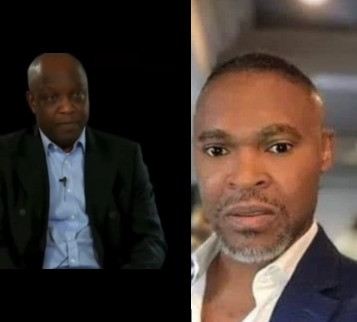 The cousin of Michael Uwaifo Ataga, the deceased boss of Super TV, has given a graphic detail of how his body was found after he was gruesomely murdered.
Recall that late Ataga was found dead in a shortlet apartment in Lekki in June after he lodged there with his lady lover, 21-year-old Chidinma Ojukwu.
The 300-level Mass Communication undergraduate of the University of Lagos, UNILAG had said during her parade by the police that she stabbed the married TV boss three times after he tried having sex with her.
She had claimed that they dated for over four months after she met him in a wild party. Chidinma also stated that she stabbed him and left him in the pool of his own blood, absconding with his ATM card which she used in withdrawing money from his account.
However, in a fresh interview with Crime Reporters, Chidinma said she did not kill the deceased and that she only walked into his lifeless body after returning from where she had gone to purchase the hard drugs they were to take.
SEE ALSO: Chidinma Ojukwu Recounts How She Met Super TV CEO At A Wild Party As His Family Reveal More Grim Reports About His Horrific Death: 'His Neck Was Broken, Hands Tied …'
In another interview with CrimerFighters NG, Barrister Franklin Ufu who is a cousin of the deceased disbelieved claims that Chidinma alone killed the deceased.
In his words, Ufu said;
"I have had the very regrettable privilege of seeing that dead body five time. My cousin's hands were tied so badly that the rope entered his skin. The rope is right there as an exhibit with the police.

That binding could not have been done by that lady alone, not possible, even if he was drugged. It is not possible because I saw the lady and I saw my cousin and I said this is not possible.

Apart form the fact that he was tied, there were multiple stabs on his body. So that story of two stabs and neck is not true. He was stabbed in other places, his leg.

In fact in Yaba mortuary, the attendants were so dramatic that they told us clearly. The stabbing here (touching his stomach) was so bad it is a hole.
ALSO SEE: 'This is her modus operandi' –More Troubles Looms For 21-Year-Old Killer Of Super TV CEO As More Alarming Revelations Emerge
The guy stuck his two fingers into my cousin's body in my presence. He was stabbed here (touching the right side of his neck, deliberately twice and on his body multiple times)."
Watch the interview HERE…