What Couples Battling Infertility Need To Know About Surrogacy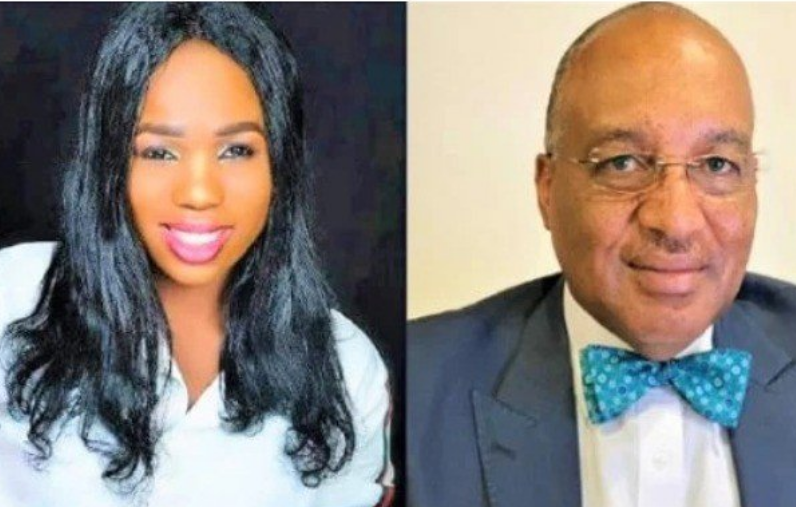 Surrogacy – a method of assisted reproduction whereby a woman agrees to bear a child for another person or persons, hardly forms a topic of public discourse in Nigeria, and studies have not really documented any prevalence of surrogate motherhood in the country.
However, things are changing as physicians  continue to create awareness at every given opportunity.
PUNCH explores the medical, cultural, and religious issues involved with the procedure in Nigeria.
Surrogacy is a high-tech method that facilitates the germination of eggs and semen from intending parents in a third party willing to help carry the pregnancy to term. The terms of the arrangement are negotiable.
And legal practitioners say although surrogacy is not regulated in any subsisting piece of legislation in Nigeria, there is no law criminalising the same in the country.
However, in Nigeria, there seems to be a religious prohibition against it. Many faiths emphasise the importance of a husband and wife conceiving naturally on their own, and involving anyone else in this process can be viewed as unholy.
But to the surrogates, it is a fulfilling experience helping someone else to carry her pregnancy, which may explain why they sacrifice their time and put their bodies at potential risk.
"I did it because I wanted to help a family have a child of their own," says Mrs. Agatha Ejiroghene, who is in her late 30s.
Becoming a surrogate is not an easy decision to make, but for her, it's a no-brainer. Her joy is to provide a priceless gift for another family. She became a surrogate in 2018, and the experience was fulfilling for her.
In the surrogacy world, the role of Ejiroghene is called a gestational carrier. It is the act of carrying a pregnancy for an individual or couple, using an egg that is not hers, resulting in a baby not biologically related to her. She said:
"Before 2018, I didn't know anything about surrogacy. A relative however enlightened me about everything.

"It wasn't as if she was inviting me to be a surrogate mother; she was just enlightening because I had a misconception about it.

"Afterwards, I researched it, I learnt more about it and I felt it was good. At least, there won't be any woman out there who can't have their children."
Ejiroghene, a biological mom of two boys, still retains her firm body in spite of 27 months of pregnancy.
Her first experience came when a surrogacy agency had a client in late 2018, and she offered to help after approval from her husband, who had travelled for five years in search of greener pastures. She continues:
"At first, he was hesitant but after explaining to him, he eventually approved of it.

"I know what women go through in marriage as a result of childlessness and what extended families make them go through. I did it because I wanted to help a family have a child of their own."
She was given a monthly allowance and wardrobe allowance. Her medical bills were taken care of, and her relocation to another locality was paid for during the process. She was also compensated after delivery.
SEE ALSO: Women Unapologetically Document Their Journey Into The World Of Surrogacy In Nigeria
'God isn't angry with me' 
But some clerics, in both Christianity and Islam, say God frowns on surrogacy. Chief Imam of Oriwu Central Mosque, Sheikh YahyaOshoala, said it is unacceptable. Oshoala told PUNCH:
"If it is the supposed father's sperm with the surrogate's egg or that of the egg donor, it means the supposed mother is not the mother.

"If the sperm and the egg are not from the intending parents, then it is not allowed. The egg and the spermatozoa should come from the real father and mother. The owner of the egg is supposed to be the mother and the owner of the sperm is supposed to be the father; where it goes different from that, it is not right.

"Islam allows adoption but you should not call that adopted child your blood child. You should not call him or her by your own name. It has to be called by the name of the father.

"If you don't know the father of the adopted child, it should be called by the name of Abdullahi, that is, the servant of God."
Director of Social Communications, Catholic Archdiocese of Lagos, Rev. Fr. Anthony Godonu, said though the church does not support the practice, it doesn't however reject the children born out of surrogacy. Godonu said:
"It's not as if the church is not supportive of couples that are having fertility issues but the church has defined marriage as an institution that is sacred and the conjugal love that happens between husband and wife must be natural to the point of procreation, which is also natural.

"So, surrogacy is not acceptable to the church because the act is not the natural means of conception; it is something that is outside the normal way of procreation and for that reason, the church does not support it.

"Rather than going for surrogacy, the church preaches NaProTechnology, which helps couples to identify the moment they can meet and easily conceive."
Pentecostal Christians also align with the Catholics here. District Pastor, Chapel of Light, Gboko in Benue State, David Moses, said the act is not biblical. He said:
"I've not given it much thought all this while but I know some people have done it, even in our church. They go behind to do that but it has no biblical backing. It's something you collect from another person and insert into another person to have a baby.

"It's a means created by human beings out of desperation to satisfy the yearning of some people who are in need of babies. We have not given it much thought but we believe that the Bible does not support it."
But whatever the organised religion says, Ejiroghene's decision is personal, and she is at peace with her own God. She said:
"I don't think God will be angry with helping others have their children. I am only helping them to care for the child. I have no blood ties with the child. Besides, I am not selling my children."
That, too, is arguable.
A professor at the Department of Linguistics and Nigerian Languages, University of Ilorin, Prof. Lere Adeyemi, said surrogacy is a modern phenomenon where people trade in babies. Adeyemi noted:
"In Yoruba traditional culture, surrogacy was rare because procreation was termed invaluable. The Yoruba people lived in extended families and children were owned by all fathers and mothers in the family.

"Women were not usually commissioned to bear children for those who could not bear their own, except in rare cases. The Yoruba elders will say a surrogate child is not one's own.

"The elders will say the preponderance of questions makes one not to call a younger brother's child one's own."
The journey
To avoid stigmatisation that will have deleterious effects on her psychological health, Ejiroghene had to relocate to another locality in Lagos State. She said:
"I did that, particularly because people know my husband has not been around. I moved to a secluded area and I made sure I didn't have so much rapport with people for the period that I was pregnant.

"After my delivery in August 2019, people were asking after the baby and because I had braced up for what was coming ahead, I just tell them the baby is fine.

"One day, a woman asked after the baby, I just told her I don't want to talk about it; and over time, they adjusted to the reality."
ALSO SEE: Gabrielle Union Wade On Why "Having My Daughter Via Surrogacy Felt Like Surrendering To Failure"
She added that during her contract, she did not meet the intending parents, and "I accepted because I was not going to lay claim to the child and I was not forced to do it.
"When I have a need, I communicate with the agency and they reach out to the intending parents. I understand why it's so- I was made to understand that the parents might be scared that the surrogate might come years to claim the baby."
Emotional attachment
In addition to the risk of stigmatisation for surrogate mothers, there is a possibility of psychological and emotional attachment.
Ejiroghene said she was not really bothered "except for some times that I just think that I have helped someone to have a baby girl and I wish I have a baby girl of my own.
"On the day of delivery, I only took a glimpse of the baby for a moment before she was taken away. So I didn't really have any feelings. She's so adorable and a lovely baby girl."
According to a Senior Lecturer at the Department of Psychiatry, College of Medicine, University of Lagos, and Consultant Clinical Psychologist, Dr. Charles Umeh, the possibility of an attachment to a baby is highly reduced if a surrogate mother does not breastfeed the baby. Umeh said:
"What that kind of person will be having is a hormonal reaction that something has happened; she remembers it and feels a little bit emotional and going from the fact that she was compensated.

"That is why they are prepared mentally and emotionally. They are well-educated and followed-up to be sure that they understand what it means. If they are prepared emotionally, they understand that what is growing in them is not their own.

"So, the possibility of that attachment is highly reduced. What she did was a mechanical process of childbearing; the natural instinct will still be there that this has happened but due to the psycho-education and mental health preparation, they are not able to develop attachment.

"However, if these preparations are not done, when the baby is taken away, some people might go into depression, anxiety, and sometimes, an adjustment disorder, as the situation might warrant."
I'm passionate about making life liveable- Gbudje 
In 2015, Blessing Gbudje decided to create a family for her friend. It was the emotional trauma and family pressure her friend faced that led her to embark on one of the most selfless acts of all.
"I have always been passionate about making life liveable for everyone, especially women. I had this friend who married quite early and had been childless for 10 years.

"The emotional trauma and family pressure was on another level; hence it was beginning to cause her mental issues. I was doing everything to help her emotionally. I suggested in-vitro fertilisation prior to that time, which she tried five times without results.

"I researched surrogacy and then discussed it with her and she and her husband were willing to try and I offered myself and then we began the process. They didn't even believe it for a long time though,"
says Gbudje, laughing about the experience she finds fulfilling.
Altruistic surrogacy
What makes Gbudje's decision particularly remarkable is that she agreed to become an altruistic surrogate for her friend.
"As at when I surrogated for my friend, I wasn't married. However, I have a son who was two years at the time.

"For me, there was no psychological trauma because I already researched about it and I knew the child wasn't biologically related to me, and again, it's something I knew would make a fellow woman happy and a dear friend for that matter.

"Truth is, being a surrogate is one of the most fulfilling things God gave me the opportunity to do. I never nursed any feelings of not wanting to release the child after birth.

"To be honest, I felt an indescribable internal feeling of fulfilment. That feeling of being the one that helped a friend, a woman, to do that which nature didn't allow her to do.

"As surprising as it may sound, I did altruistic surrogacy. Even though my friend and husband wanted to compensate me financially, I never accepted.

"When the attention they gave me was too much, I travelled out of their sight to take care of myself.

"Surrogacy is like a calling for me and I have been trying as much as possible to educatepeople about it. It's not a sin; surrogates are not biologically related to the kids they carry,"
Gbudje, who is the Team Leader of Geb Heritage Agency, said.
Surge in demand
Though there are no statistics giving an actual figure to the practice in Nigeria, a Consultant Obstetrician & Gynaecologist/Fertility Specialist at the George's Memorial Medical Centre, Lagos, Dr. Faye Iketubosin, said there has been a steady rise in demand for surrogacy in Nigeria. Iketubosin said:
"In the last five years, there has been a lot of interest in surrogacy and a lot more couples have been able to have children through surrogacy. So, it has been quite significant in the last five years."
An experienced Clinical Coordinator and Medical Sonographer in Reproductive Medicine, Mrs. Abiola Adewusi said, to be a surrogate, the woman has to be a mother. She said:
"You should have had, at least, one or two children. The age range for surrogates is usually between 25 to 40 years of age; but most of the time, it is between the range of 30 and 35 years."
READ ALSO: Surrogacy Is Now A Thing In Nigeria: Meet The Women Who Help Other Women Carry Their Pregnancies
She added that the need for surrogacy can be due to different reasons, the most important being medical. Adewusi, who is also the Director, Medbarn Agency, said:
"It could be because of several repeated failed treatment cycles, or medical conditions that may put the life of the patient at risk should she carry a pregnancy.

"It could also be due to previous surgery that compromised the womb with the development of scar tissue, thus making it difficult for the baby to implant and grow."
She noted that when screening for a surrogate, it is advisable to ensure that she has not given birth to more than five children, including hers.
"That is not to say that if you have five children, you cannot have more children but extra care has to be taken when you're doing surrogacy. You don't want to take any unnecessary risks.

"While counselling them, you need to let them know the risks involved in pregnancy. Although the surrogate mother would have been pre-screened to make sure she is fit, one still has to explain to them medical conditions that can occur in pregnancy.

"You have to make sure that the surrogate is comfortable with the different potential scenarios before they commit to the process. They go through a rigorous medical screening to ensure that they are mentally stable and that they have the necessary family support and information."
Binding agreement
Despite being an unregulated practice in the country, experts say the intending parents and the surrogate go into a signed agreement. Iketubosin noted:
"There is no law governing the practice of surrogacy in Nigeria but a surrogacy agreement is a contract and there is a law of contract in Nigeria."
In her view, Adewusi says it is recommended for the surrogate to have a lawyer to counsel her about the legal aspect. She said:
"The intending parents too will have their lawyer to advise them on the possible eventuality that may happen during the course of the treatment and pregnancy."
Popular lawyer and human rights activist, Mr. Jiti Ogunye said though there is no surrogacy law in Nigeria, there are legal implications for such practice.
"Virtually every conceivable human action has a legal implication. For surrogacy, the legal implications are obvious.

"We know because this is a modern scientific phenomenon in the reproductive health environment and basically because it is about the right to beget a child.

We know that this is a modern trend and because of that, people may wonder whether this is sufficiently provided for by our law such that there will be a legal implication of a practice like that.

"A law may not yet be developed regarding the particular human activity but that doesn't mean that that activity will not have a legal implication if you embark on it,"
Ogunye said.
"So there will be a need, if not now, certainly in the nearest future and I think that that need has arisen in Nigeria to have a specific surrogacy law in Nigeria,"
he said.
Also, Barr. Echezona Mogbo said the essence of the signed agreement is for the parties to bind themselves to the terms agreed. Mogbo said:
"Surrogacy is not regulated in any subsisting piece of legislation in Nigeria. However, there is also no law criminalising same in the country.

Therefore since surrogacy is a practice rooted in the agreement of parties, it can be conveniently regulated under the Common Law Contract to recognise the rights of parties in a surrogacy contract.

"The law recognises the right of individuals to contract and the law will enforce the agreement of individuals if that agreement is not unlawful."