From Being Called A Woman Without A Womb To Mum Of Babies, Bridget Omolori's Emotional Story Is Worth Reading!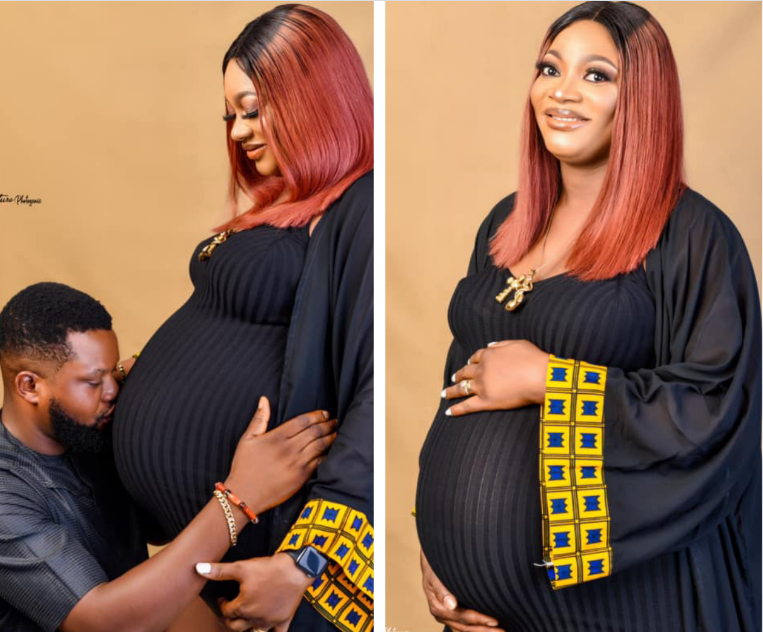 A Nigerian woman identified as Bridget Avwevuruo Omolori has taken to her social media page to share the good news of the birth of her Twins, after years of waiting and enduring hurtful words from people.
Taking to Facebook on Friday, August 13, to announce the birth of their twins, a boy and girl, Bridget praised her husband for standing and fighting for her even when people threw stones at her and told him she has no womb.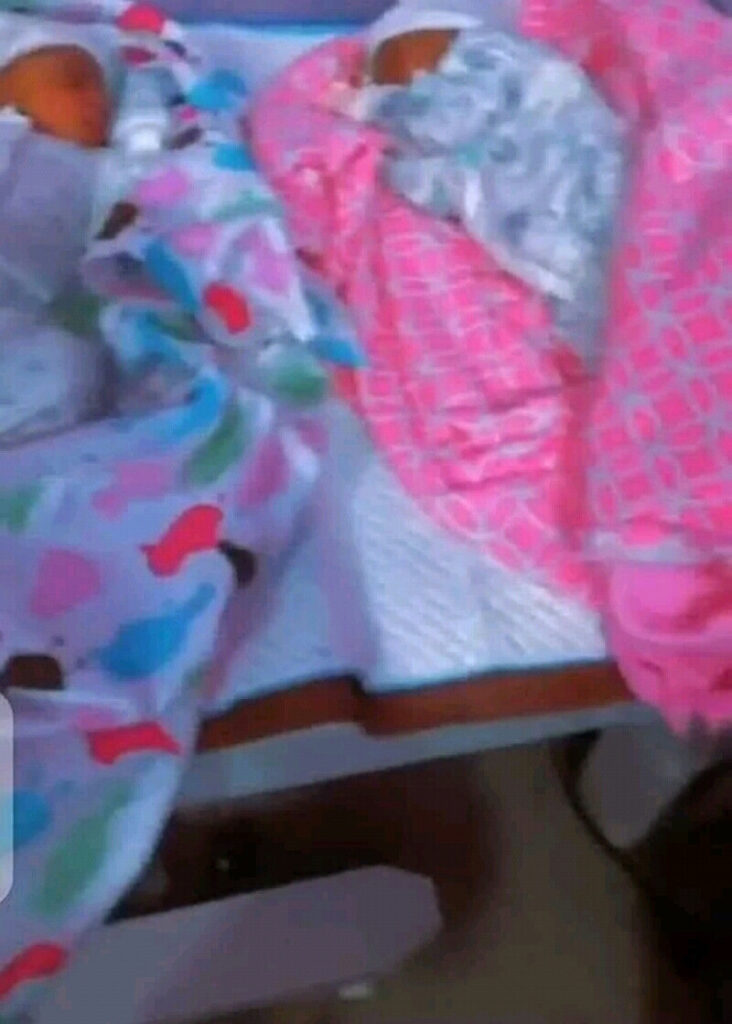 SEE ALSO: Double For The Delay: Read Olalekan And Irene Oyewole's Amazing Testimony After 13 Years Of Waiting
Below is her full testimony…
"They took the UMBRELLA out But Dey FORGOT God can still STOP the rain. Butterfly in my belle. Let me tell u a little about my story. But first I want to say a big thank You to my forever living God. Only him has done what no man can do. Am GREAT-FULL LORD.

You see dis name MR THOMAS OMOLORI where ever you see him help me thank him for standing by me all these years…It takes only a true Man to stand & fight for his woman. And yes U are one of them.

U might not be that perfect husband but heaven knows he has never for once giving up on me. Even when they throw stones @ me & say all manner of words like we told u she is without a womb.

He will always tell me I know our time Will Come. Sometimes I go to bed with tears and woke up with tears…but his strength kept me going.

2020 Shiloh we made up our mind & Attended Shiloh like we have never attended b4 in our life b4 hubby join a unit for the first time after many years in living faith (winners)&told me I will serve him like never b4…and one of our prayer points was for God to confirm me pregnant in the month of Dec 2020 And bless us with TWINS a boy & a girl.
During Shiloh hv already made up my mind on a specific about to give for my Shiloh sacrifice but on the last night of Shiloh my mind was troubling me to clear up my business account as my Shiloh sacrifice …

I kept resisting it…but to the glory of God I finally obeyed …that same month of dec 2020 I was confirmed pregnant after many years of waiting and today our result is here…

He gave us wat we ask …truly serving God pays. You can proudly call me MAMA EJIME. Mum 2 a Blessed PRINCE &PRINCESS."
READ ALSO: Lagos Celebrity Couple, Ladi & Funmi Sonuga Share How They Finally Became Parents After Waiting For 13 Years In God's Waiting Room