Nigerian Mum-Of-2 Flaunts Raw Photo Of Her Postpartum Belly With Encouraging Note To Other Women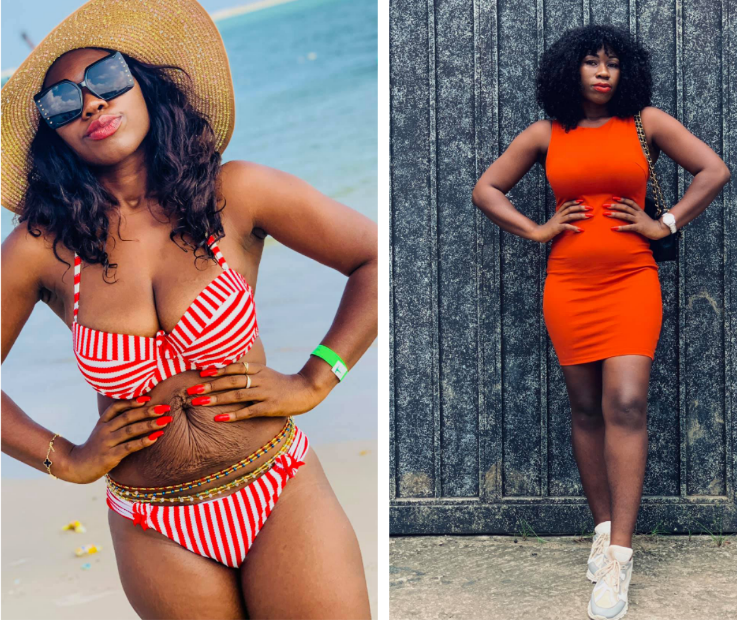 A Nigerian woman, Blessing Akuakanwa has bared it all to encourage other mothers to appreciate their postpartum bodies.
Although grateful for the joys of motherhood, many women have great insecurities about the permanent changes that their bodies undergo as a result.
While some are lucky to experience minor alterations to their original bodies, many more aren't so lucky and we love how they are embracing their bodies.
Blessing, in an empowering post, shared a photo of what her stomach looked like after giving birth to two children.
Sharing the raw, real photo on Facebook on, Monday, August 16, the beautiful mother penned some words of encouragement to fellow women that they are still beautiful despite the changes their bodies undergo after childbirth.
Proudly flaunting the photo of herself clad in a sexy bikini showing her postpartum belly, which has darkened and lined with stretch marks from stretching to grow a child, she wrote,
READ ALSO: Postpartum: New Mum Shocks Followers After Showing What Pregnancy And Childbirth Did To Her Tummy (Video)
"To every woman whose body experienced changes after childbirth. To the woman whose body will experience changes in future.

I know we won't all have to put it out here but we're beautiful regardless. When ever you don't feel beautiful enough, I hope this picture gives you strength. Cheers to the sacrifices we make to bring life."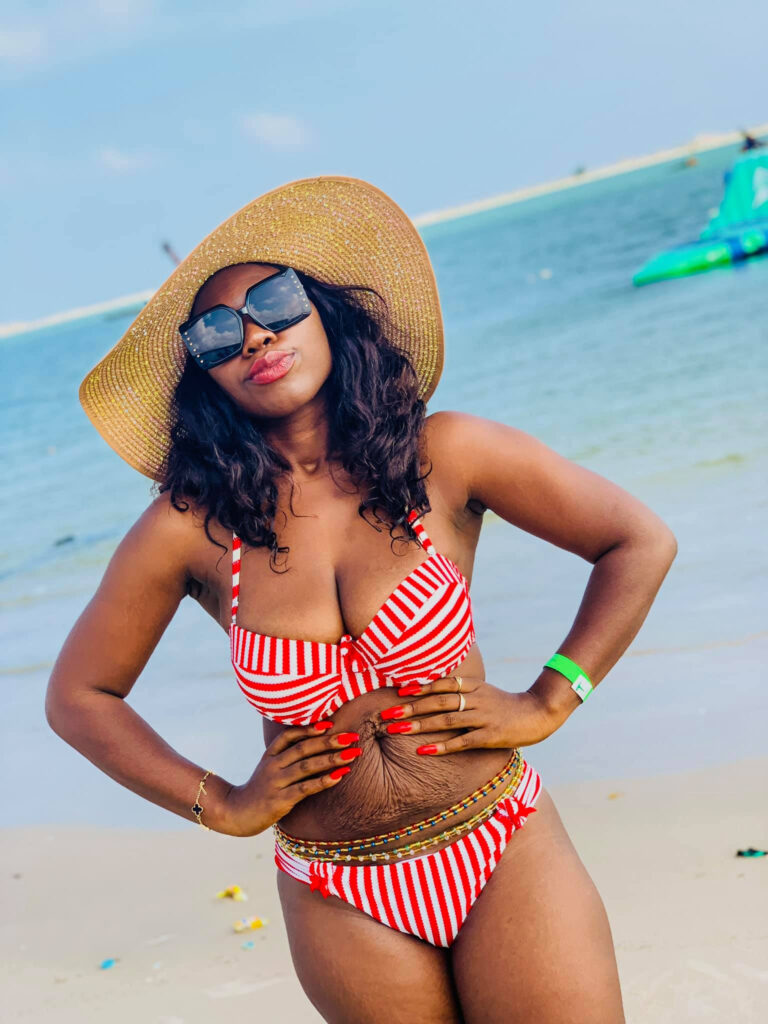 ALSO SEE: Ese Walter Encourages Mums To Accept Their Postpartum Bodies After Revealing Her Postpartum Belly