'I Have Not Seen My Second Child For 18 Years' -Kemi Olunloyo Cries Out In New Post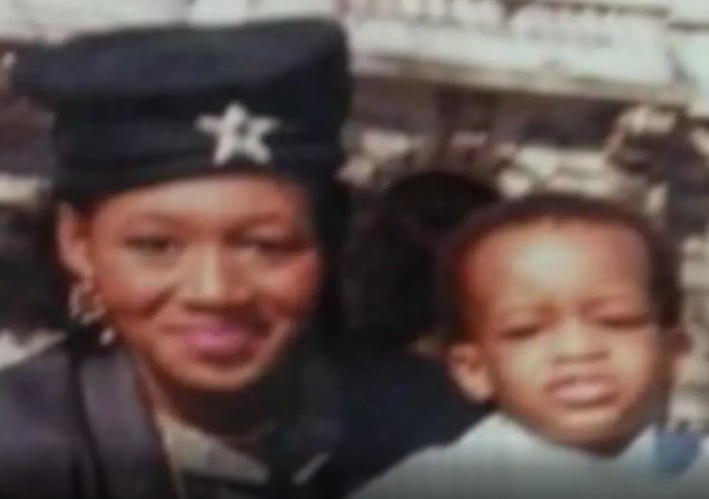 Self-acclaimed investigative journalist, Kemi Olunloyo has bitterly cried out on social media over how she has not seen her second child for almost two decades now.
The single mother-of-three, who recently took to social media to shed tears of joy after her first baby daddy reunited with their son after 35 years revealed that she's going to see God soon to ask him why.
According to the 57-year-old mum,
"I've not seen my second child for 18 years. I wanna cry! Tears are good for you! I'm going to see God soon to ask him why?"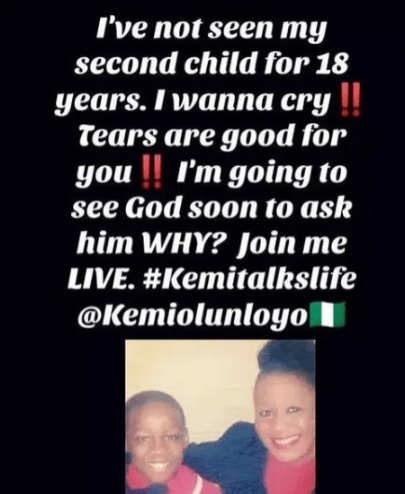 READ ALSO: "Don't Get Pregnant On A Promise" -Journalist, Kemi Olunloyo Warns As She Recounts How She Got Pregnant At Age 23 
Ms Olunloyo had earlier declared that she is a single mother of three sons and should not be pitied for her own mistakes because she met with the wrong men.
This comes barely a few weeks after the controversial media personality called out her baby daddy, Babatunde Ogunade revealing that he is Nigeria Basketball Federation Vice President and former Lagos State Chairman of a female basketball team D'TIGERS.
According to Olunloyo, she has nothing to do with how her son met his father, Babatunde Ogunade because they had never met each other since May I986 when he got her pregnant.
SEE ALSO: Kemi Olunloyo Celebrates her 1st Child who Clocks 30 Today | Advices Single Moms to Learn from her
She expressed happiness that her son finally met her father, adding that for the past 35 years, she never sought any child support or received any penny from Babatunde or his parents.