'Nedu Estranged Wife's Son Belongs To Her Sister's Hubby' -Comedian Osama Alleges As He Spills More Dirty Details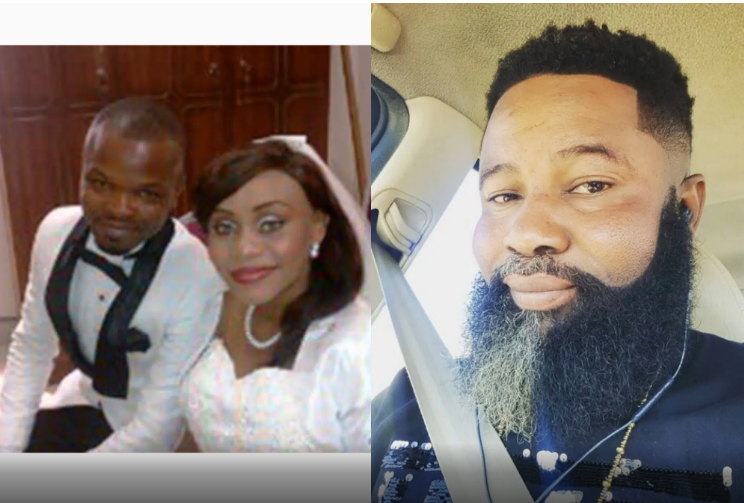 More shocking allegations and controversies have continued to trail Comedian Nedu Wazobia's estranged wife, Uzoamaka Ohiri after she called Nedu out for domestic violence and being a deadbeat dad.
Nedu whose real name is Ani Chinedu Emmanuel, had come out to share his own side of the story revealing that he is innocent of all the allegations levelled against him.
He revealed that their marriage ended over infidelity and paternity fraud as he is not the father of 'their' first son.
Well, to support his claims, one of Nedu's colleagues, Comedian Osama has also opened can of worms on Ms Ohiri.
Osama, in a post he shared on his Instagram page alleged that Uzoamaka's brother-in-law is the real father of her son, which she claimed was Nedu's. He accused her of sleeping with her elder sister's husband and pinning the child on Nedu.
Osama also revealed that Uzor has lesbian partners who she sleeps with in their matrimonial home.
Below is what he wrote:
"If Nedu wont talk about this issue, I will. I have been there from day one and I know everything, not just me, plenti other people. The domestic violence this woman is claiming is funny because Nedu is even the one suffering the domestic violence.

He had to run out of the house in 2017 without any clothes, just his car. This woman in question most times attacks him so bad that he even locks the door sometimes for his safety. You can see the video on the slide.

Madam @hazel_uzor did you tell them that the pregnancy that made both of you marry turned out not to be Nedu's child? Did you tell them also that the child belongs to your elder sisters husband.

Did you also tell them how you invite your lesbian partners to the house to sleep with them while you were under his roof…Madam no let me talk…because gist plenti.

See the DNA of the boy and a picture of your injury on him. Do you know that the day this woman attacked Nedu at the office and inflicted injuries on him, he had to run naked into this office.

Make I continue to talk? Because gist plenti. Don't bring a good man down because of your hatred for his success. You should be ashamed of yourself."
READ ALSO: OAP Nedu's Estranged Wife Calls Him Out For Domestic Violence, He Reacts With Shocking Revelations From Infidelity To Son's Paternity And More
See a copy of the DNA test below,