25-Year-Old Medical Doctor Unapologetically Announces She's Removed Her Fallopian Tubes | Her Reasons Will Leave You Dazed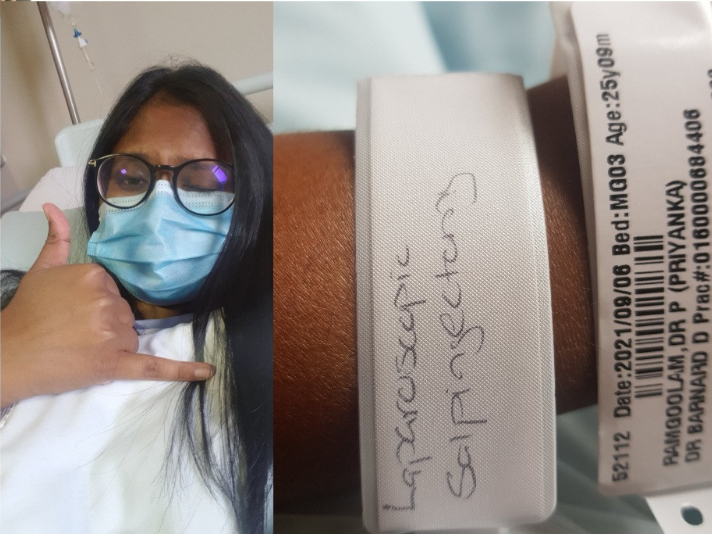 A 25-year-old medical doctor identified as Dr. Priya Ramgoolam on Twitter, has undergone surgery to remove her fallopian tubes.
Dr Priyanka is unmarried and has never had a child. However, she says she never wants to get pregnant or have children, which is why she chose to remove her tubes permanently.
Priya had earlier taken to the micro-blogging platform on Sunday, September 5 to reveal she would be undergoing a bilateral salpingectomy (surgical removal of Fallopian tubes) the next day, September 6.
According to her, she chose to undergo the procedure, which is permanent, since she never wants to conceive. She tweeted:
"In the next 24 hours, I will be undergoing a bilateral salpingectomy (surgical removal of my Fallopian tubes) for the sole purpose of permanent sterilisation.

I'm 25. I'm unmarried. I've never been pregnant. I never want children. I'm so happy to have fought for this choice."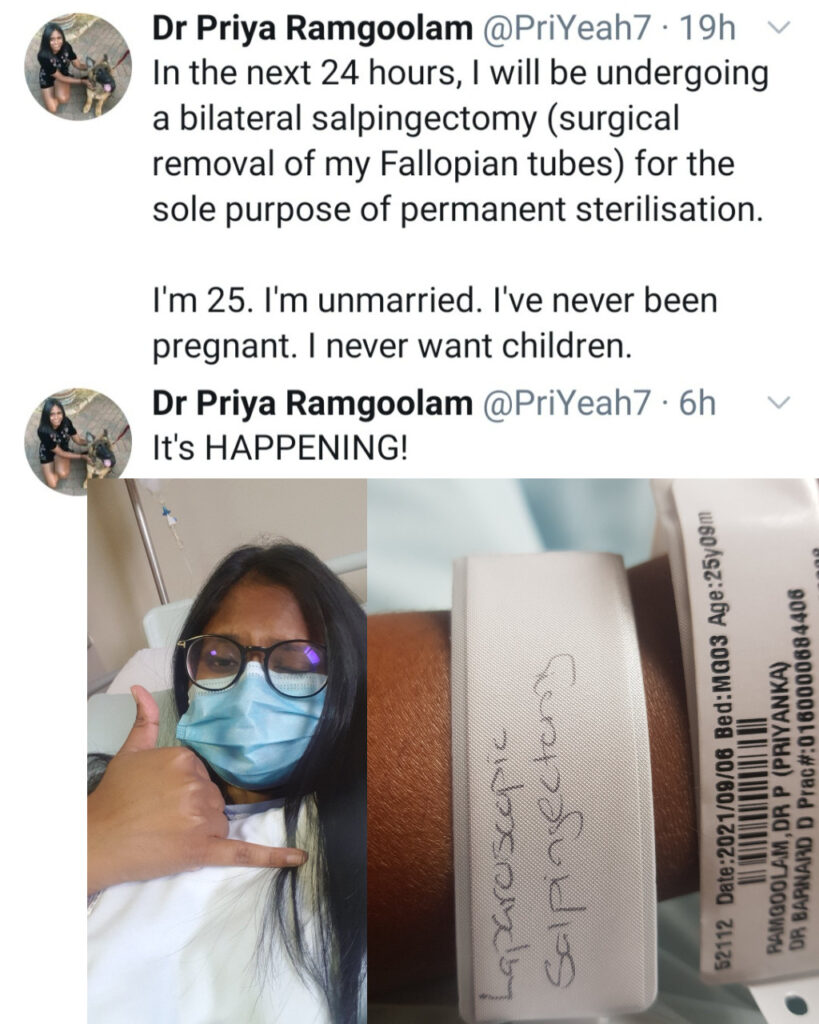 READ ALSO: Children's Book Writer, Icona Says She's Lucky To Be Childless, Explains Why
On September 6, she shared photos of herself after the surgery alongside a scan which showed the fallopian tubes have been successfully removed.
Giving an update on her health, she disclosed that she has just 'minimal' pains but feels extremely happy that she finally achieved her life-long desire to get rid of her fallopian tubes. According to her, she's "never been happier".
In her words,
"I lived, bitches. Minimal pain. Discomfort at all the men who feel entitled to police a body they don't even knoooow Never been happier, and so happy for the overwhelming majority of supportive comments."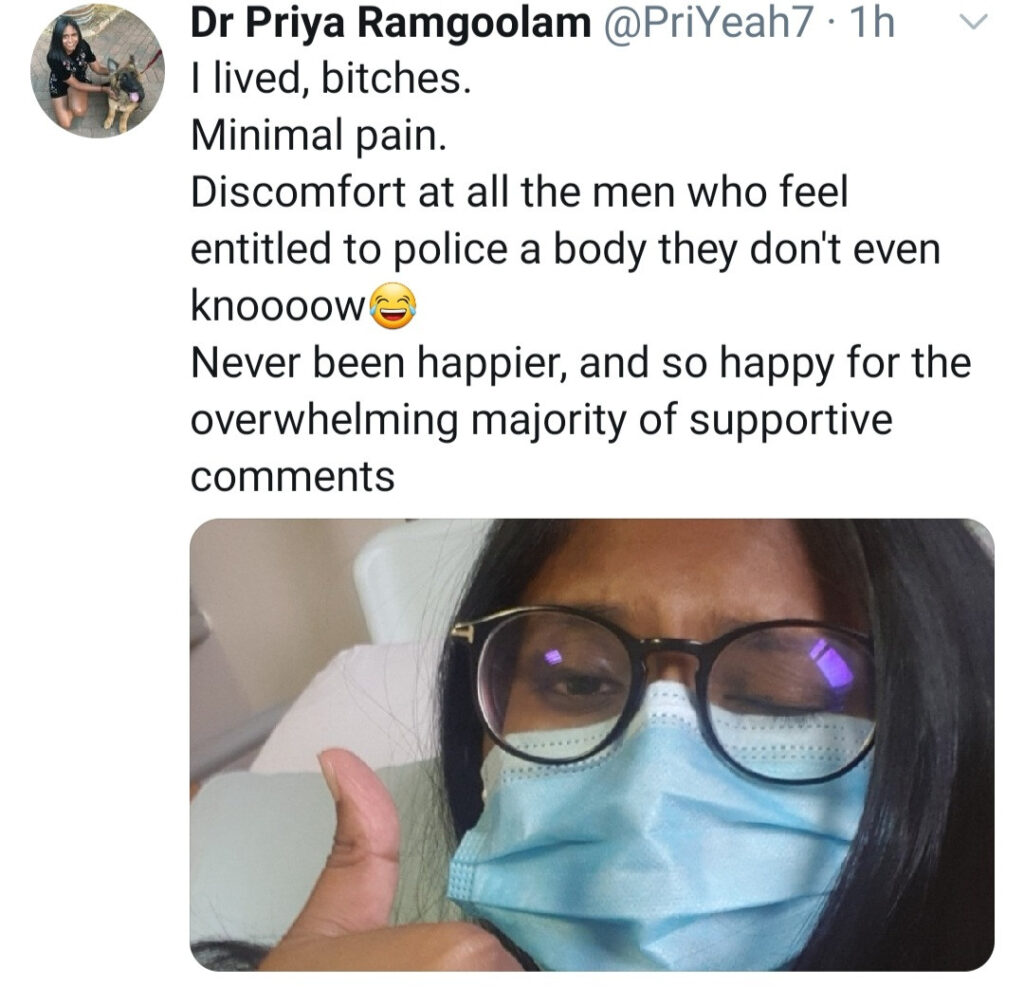 To the men opposing her choice and trying to "police a body they don't know", the young doctor gave a middle finger.
READ ALSO: "Why I Don't Want To Give Birth To A Child" Says TV Personality, Shade Ladipo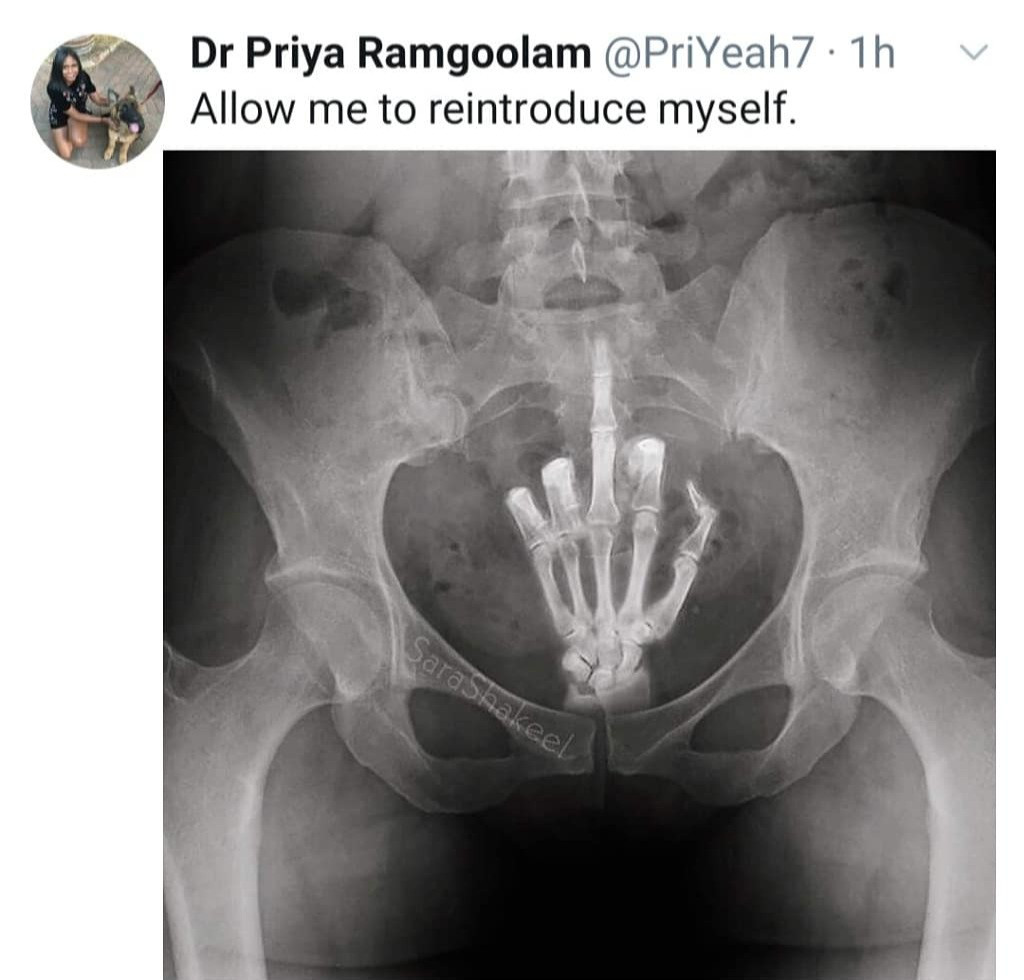 Below are more comments from the doctor in response to men opposing her choice.