'I Didn't Deliberately Give Him Another Man's Child' –OAP Nedu's Ex-wife Shares Details About Other Things That Led To The End Of Their Marriage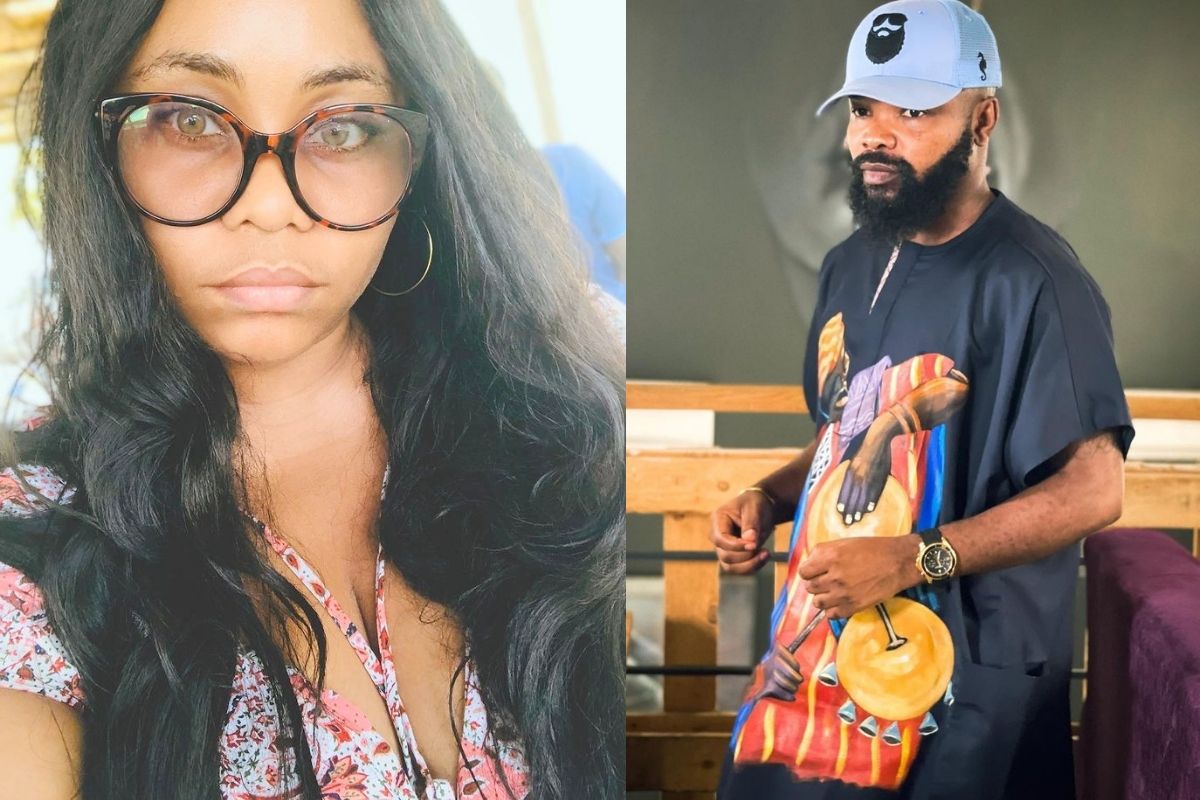 Uzoamaka Ohiri, the estranged wife of popular OAP, Chinedu Ani, better known as Nedu of Wazobia FM, has stated that she did not give her ex-husband another man's child on purpose.
The mother-of-3 also said she did not cheat on Nedu during their marriage, but that she was in a relationship before meeting the comedian, which is how the baby was conceived.
Uzoamaka, in an interview with PUNCH that she was not aware that she was pregnant for her ex-boyfriend before starting a relationship with Nedu.
Reacting to the allegation of paternity fraud, Uzoamaka told the publication:
"I did not cheat on him from the first day he walked into my life till he left. I was never with any man. I can swear on it. Before I met Nedu, I was seeing somebody; I was in a relationship; he was on the side, disturbing me.

There were a couple of times he had invited me to Lagos and this was my service year in 2012. He had invited me to Lagos a couple of times and I turned it down.

When the three years relationship ended, I said, 'Okay fine, let me see this guy fine'. We met and he seemed like a cool person and I said let me give it a try and we started from there.

Along the line, I found out that I was pregnant. Trust me, if I knew that my first child was not for him, if I knew, I wouldn't have, I can't deliberately pick another man's child and give to another man. If I knew, I wouldn't have gotten married to him.

On my wedding day, I was pregnant, everybody saw it."
SEE ALSO: OAP Nedu's Estranged Wife Calls Him Out For Domestic Violence, He Reacts With Shocking Revelations From Infidelity To Son's Paternity And More
Over the weekend, Ukamaka had called out Nedu on Instagram accusing him of domestic violence when they were married.
Nedu then hit back by releasing DNA proof that their first child is not his. Ukamaka, on the other hand did not deny Nedu's claim that her first son isn't his biological child, but she questioned why he isn't contributing to the care of their daughters who are his.
Uzoamaka in another video interview talked about the things that led to the end of their marriage. Uzor who insisted that the DNA test was not the reason for their separation, said that they've been having issues prior to that.
Explaining how the media personality conducted the test, she said he became insecure and felt that their last child wasn't his, but was shocked to know that the first child wasn't his.
Uzoamaka who stated that she wasn't seeking sympathy with the call out post she shared on Instagram, alleged that he has temper issue and became violent one year into their marriage.
According to her, she's been trying for so long to reach out to him to sort out his daughters' bills, but nothing has changed.
Alleging that she got reports of Nedu cheating on her both in his office from mutual friends, she narrated how he allegedly assaulted her in the presence of his mother after accusing her of putting something in his food, just after she underwent a CS.
She also alleged that even though she tried to protect him over fear of him losing his endorsements, he filed a complaint against her, alleging that she's the one assaulting him.
On having another child while married to Nedu, Uzor said she was dating another person while the media personality pestered her for a romantic relationship.
She said she found out that she was pregnant while they were together and if she knew her first child wasn't his, she wouldn't have gotten married to him. According to her, everybody knew she was pregnant on her wedding day.
Uzor also denied claims of her brother-in-law being responsible for the pregnancy and threatened to sue Comedian Osama for the claim.
SEE ALSO: 'Nedu's Estranged Wife's Son Belongs To Her Sister's Hubby' -Comedian Osama Alleges As He Spills More Dirty Details 
She vehemently denied cheating on Nedu while married to him and also accused him of frustrating all the plans she had to work.
On what led to the breakdown of their marriage, Uzor said they had communication issues and Nedu had a lot of distractions and it was after he left that she started question who "she got married to" because he was living a double life.
Uzor also alleged that Nedu introduced another lady to his family while they were still married.
Admitting that Nedu pays their kids' school fees, she however stated that he doesn't know their last daughter and doesn't care about their kids' welfare.