Mixed Reactions As Linda Ikeji Changes Son's Surname To Her Father's Name As He Turns 3
Billionaire blogger, Linda Ikeji took to social media to celebrate her son's third birthday today, September, 17, 2021 as she made a shocking revelation by changing his surname from her baby daddy's 'Jeremi' to her surname 'Ikeji'.
Linda who in 2018 confirmed that Delta state oil magnate, Sholaye Jeremi, is the father of her son, Jayce recently yanked off his name from their son's name.
At the time, Linda named her son after Jeremi and revealed he would be called Jayce Jeremi, despite denying Jayce as his son.
Sharing a photo of herself leaving the hospital days after she delivered her child, the controversial blogger wrote,
"Going home with my prince. Beginning of the best years of my life, his name is Jayce by the way, Jayce Jeremi."
In a recent development, Linda has now changed Jayce surname from Jeremi to Ikeji.
Jayce turned a year older today and his elated mom took to her page to celebrate him. However from the birthday message one can see the change in name.
According to Linda, she is so full and truly blessed to have someone who has always been the greatest source of joy to her. Adding that Jayce turning three still feels unbelievable.
SEE ALSO: Controversial Blogger, Linda Ikeji Opens Up About All The Speculations Trailing Her Journey To Motherhood & Reveals Baby Daddy Identity In Lengthy Post
The 41-year-old single mom wrote:
"And just like that.. my greatest source of joy is 3!. I'm so full and feel truly blessed! Happy birthday my loving, kind and happy baby  @officialjayceikeji.

This little man tells me I love you mummy at least 20 times a day. True story! Any other love I get in this world is a bonus! ?. Happy birthday my whole heart! ??? #Jayceis3."
She captioned another photo of the cute celebrant:
"Kind, friendly, helpful and filled with love for others. Amazing Jayce. My whole entire life! So blessed to be doing this life with you! I've got you for the rest of my life! #Jayceis3! ???"
A tour on Jayce's official Instagram page also confirms the name change as the name on his bio reads, "Jayce Ikechukwu Ikeji".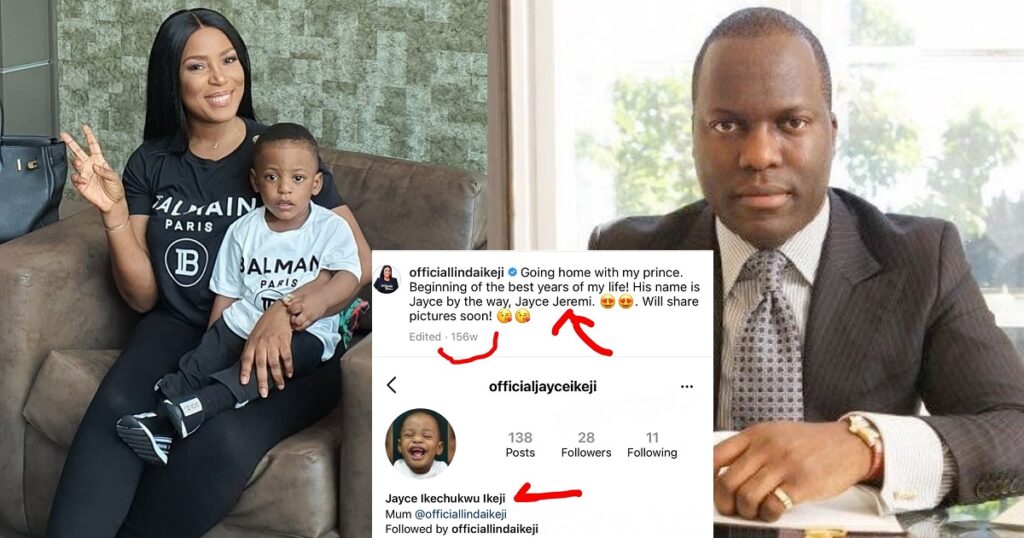 ALSO SEE: Why Being A Mum is Linda Ikeji's Greatest Dream: Blogger Reveals In Lengthy Post
However, Linda's baby daddy has been rumoured to not accepting her pregnancy and had never considered being in the boy's life since his birth.