What Do You Think Of Comedian Craze's Decision Against Taking His Sick Daughter To A Lekki Hospital After His Encounter With One Of The Staff?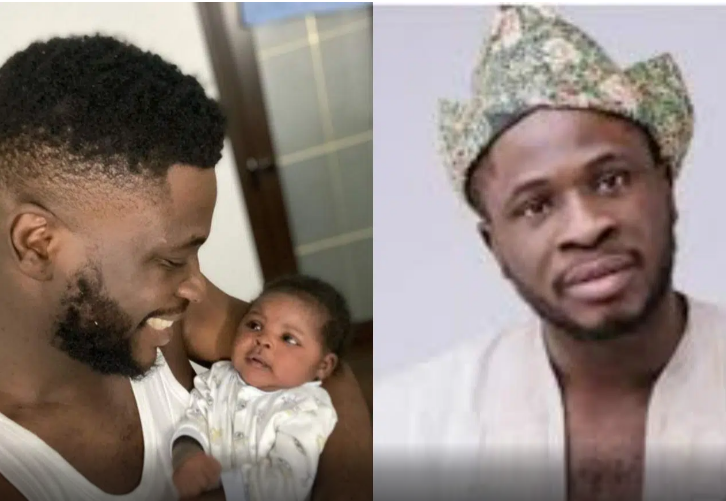 Popular comedian and actor, Emmanuel Iwueke, popularly known as Craze Clown has taken to social media to share his encounter with an employee of a Lekki hospital.
The comedian, who welcomed his daughter with his girlfriend in December 2020, explained that he called the hospital on Thursday night, Sept 16, to ask if they were still working and also let them know he was bringing a toddler.
However, the person on the other hand didn't know what he meant by a 'toddler', which made him decide against taking his daughter to the hospital.
According to him, he can't trust a hospital that its staff doesn't know what a toddler means to properly treat his child.
Craze Clown wrote on his Instastory,
"Called a hospital in Lekki late last night to see if they are working and I said 'I'm bringing a toddler' and she goes 'WHATS a toddler'. I just hang up! You no fit treat Wetin yo no know! Nonsense and ingredients."
READ ALSO: Mixed Reactions Trail Comedian And Dad, Crazeclown's Unique Twitter Post: 'If Your Brother Is Married With Kids And Still…. Respect His Wife'
Nigerians have dragged him concerning the issue that calling out the hospital is unnecessary since most times it is the receptionist of a hospital that tends to incoming and outgoing calls.
While some said, he should have brought in the sick child immediately instead of placing a call to any hospital. Adding his negligence to the child's health is detrimental.
See comments below:
@r_enam_ wrote: How did you pronounce the word tho?..it matters cos I know how some of you Nigerians can give weird accents to simple words ??..
@chris_davidsofficial wrote: E clear say the sickness no dey serious else u go explain wetin b toddler tire ??
@oladimejji wrote: Come on English… just say you're bringing a baby. This isn't America for crying out loud ??‍♂️??‍♂️
@ben added: Well I think the decision is too rash , phone conversation can be misunderstood, again I don't mean any disrespect but you might have an accent that prevented the person on the other side of the phone to full understand what you were saying, let's not always jump to conclusions, come come , some fundamental questions you should ask your self before concluding on your opinion is this, the hospital or clinics in question is it a children hospital? Or is it were all kinds of sick people could be treated, if so understand that ur terminology might have been the problem.
SEE ALSO: AY's Wife, Mabel Makun's Unpleasant Experience At A Lekki Hospital Throws Another Spotlight On The Country's Poor Health System
@simbi wrote: You lack sense Oga. Get off Social Media. A front desk person who could be an SSCE graduate took your call, not a medical professional. Yiu have achieved your aim. We all now know you understand what toddler means.
See his post below,