BBNaija Star, Uriel Oputa's Reason Why She Had To Lose Weight Despite Loving Her Old Body Is Worth A Read!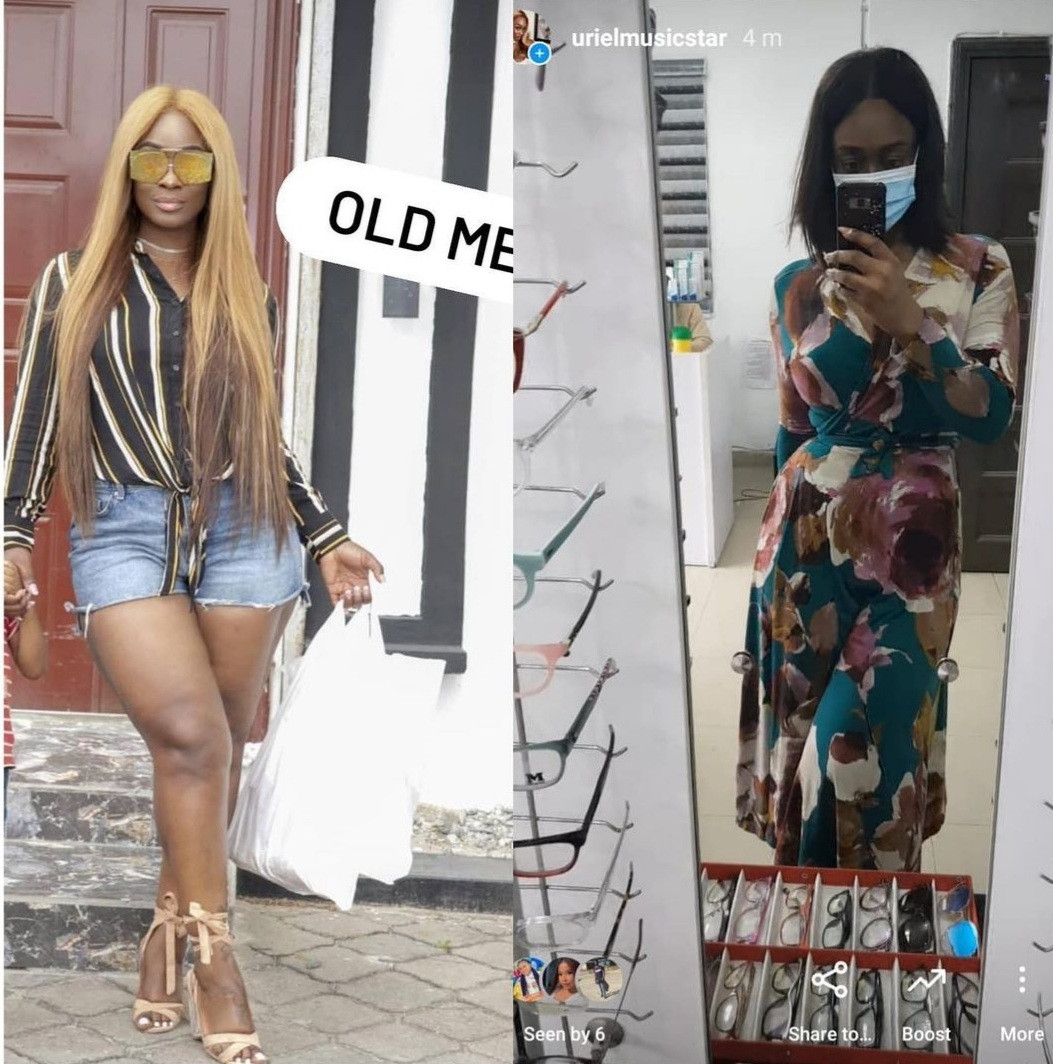 Uriel Oputa has taken to social media to share her weight loss transformation.
The former Big Brother Naija reality star shared photos of her old and now body and explained that despite loving her old body, she had to lose weight for health reasons.
According to the reality star, her old body was fire but she was not healthy. Uriel disclosed that there's a history of high blood pressure, stroke and cancer in her family and she doesn't want her kids to suffer what she and her siblings have been going through with her mother.
Uriel added that recent medical checkups showed that her weight loss has paid off. She further explained that she had ovarian cyst for years but a recent checkup showed that it was gone.
Read her post below…
"When you have a family History of High blood pressure, Stroke, even Cancer you make changes.

I would pick grapes over chocolate. Or better chocolate coated Grapes. I went for a full health check at Mecure..checking Cervical Cancer, my blood, Hepatitis, brain scan, STI, stool everything!!! Everything came back  Healthy!!
READ ALSO: Former BBN Housemate, Uriel Oputa Takes A Swipe At Men Who Make Their Wives Insecure About Their Weight After Childbirth
So I'm not losing weight I'm changing my Life. I don't want my children to go through what my brothers and I have passed through with my Mum. My old body was but I wasn't healthy can you imagine.

I had Ovarian cyst for years. (Non cancerous) We checked yesterday its gone  Mad o.

Biko my bum won't reduce There isn't a Perfect weight. I was Happy being a size 14/16 but my body needed to be fed different so I did and I lost weight.

You can be healthy any size but my healthy size ended up being smaller.

See Also

Don't forget to drink 2 litres of water today.
READ ALSO: "I'm Sorry Mama" Uriel Oputa Takes a Honest Look at Her Relationship With Her Demented Mother
Be attentive to your body even if you don't follow my recipes. Drink more water eat fruits, use good oil ,take gentle walks. Exercise.

Reduce stress  the stress one I'm still learning."