11-Year-Old Terna Tulari Writes Open Letter To Minister Of Education, Laments Bleak Future For Schoolchildren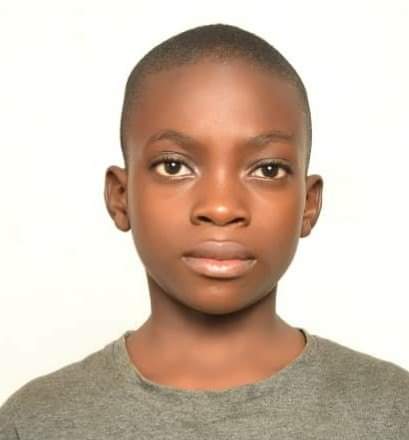 Terna Tulari, an 11-year-old primary school pupil in Nasarawa State, has written an open letter to the minister of Education lamenting bleak future for Nigerian school children.
According to Tulari who emerged as the best in Mathematics pupil in the state during the 18th Annual National Mathematics Competition in July 2021, education is under threat in the wake of rising insecurity in the country, especially the Northern region.
The teen disclosed this in an open letter to the Minister of Education, Adamu Adamu. He asked the Minister to salvage the educational system in the country.
The brilliant young boy also called on the UK-based Global Development Practitioner and Child Rights Advocate, Ms Elizabeth Moses-Mullard, to lend her voice to the pressing matter of salvaging the educational system in Nigeria.
The letter read,
"My name is Terna Tulari from Nasarawa State. I am 11 years old and a Primary 5 Pupil. I emerged as the best in Mathematics in Nasarawa State during the 18th Annual National Mathematics Competition in July 2021.

I also represented Nigeria at the SDG Junior Nugget Hour as a Speaker on SDG 4: Quality Education, joining other Child Advocates and Activists from around the globe in a virtual event as part of the celebration of the 6th Anniversary of the SDGs in September 2021.

I have a great passion for education like many other children in Nigeria; however, I wonder if my passion will see the light of the day. This is because of the numerous problems affecting the delivery of quality education in the country.
SEE ALSO: Aliyu Jalal Writes On Why The Northern Nigerian Girl Is Mostly In Need Of Sex Education
Education is under attack because of insecurity leading to the closure of some schools, especially in the Northern region of the country. We watch and listen in dismay as our parents, teachers and schoolmates are killed – some abducted from schools.

Yet we are not provided with any form of trauma counselling and support, vis-à-vis the psychological impact that these issues have on us now and may have on us when we grow up and become adults.

Although, the Compulsory, Free Universal Basic Education Act 2004 provides that every Government in Nigeria shall provide free, compulsory and universal basic education for every child in primary and junior secondary school age, this in practice is short of the reality.

Some children roam the streets hawking during school hours. Children with disabilities have limited access to schools. No prosecution of violators is recorded to serve as a deterrent to others and in cases where this happens, affected children are sent to juvenile delinquents remand homes, making them double victims, when it is evident that many of these are cases of forced child labour.

Sir, I wish to call on your good office to do the following: Look at the available policies and laws that empower you to put in practice good strategies that will save the educational system from total collapse.

Provide more funding for education. Ensure that schools have assistive devices for children with disabilities. Set up trauma support units in schools. Review primary school curriculum to be that which prepare pupils to be innovators. Provide safe and secure schools at all levels.
ALSO SEE: Why Only Academic Subjects Is Not Enough For Children, Says Commissioner For Education
I have also called on UK-based Global Development Practitioner and Child Rights Advocate, Ms Elizabeth Moses-Mullard, to lend her voice to this pressing matter of salvaging the educational system in Nigeria.

Remember, education is the right of every child and the window through which they see the future. Help us to see a brighter Nigeria and world by providing quality education to every child in Nigeria."