Media Girl, Matilda Duncan Asks For Prayers As She Reveals Battle With Peritonitis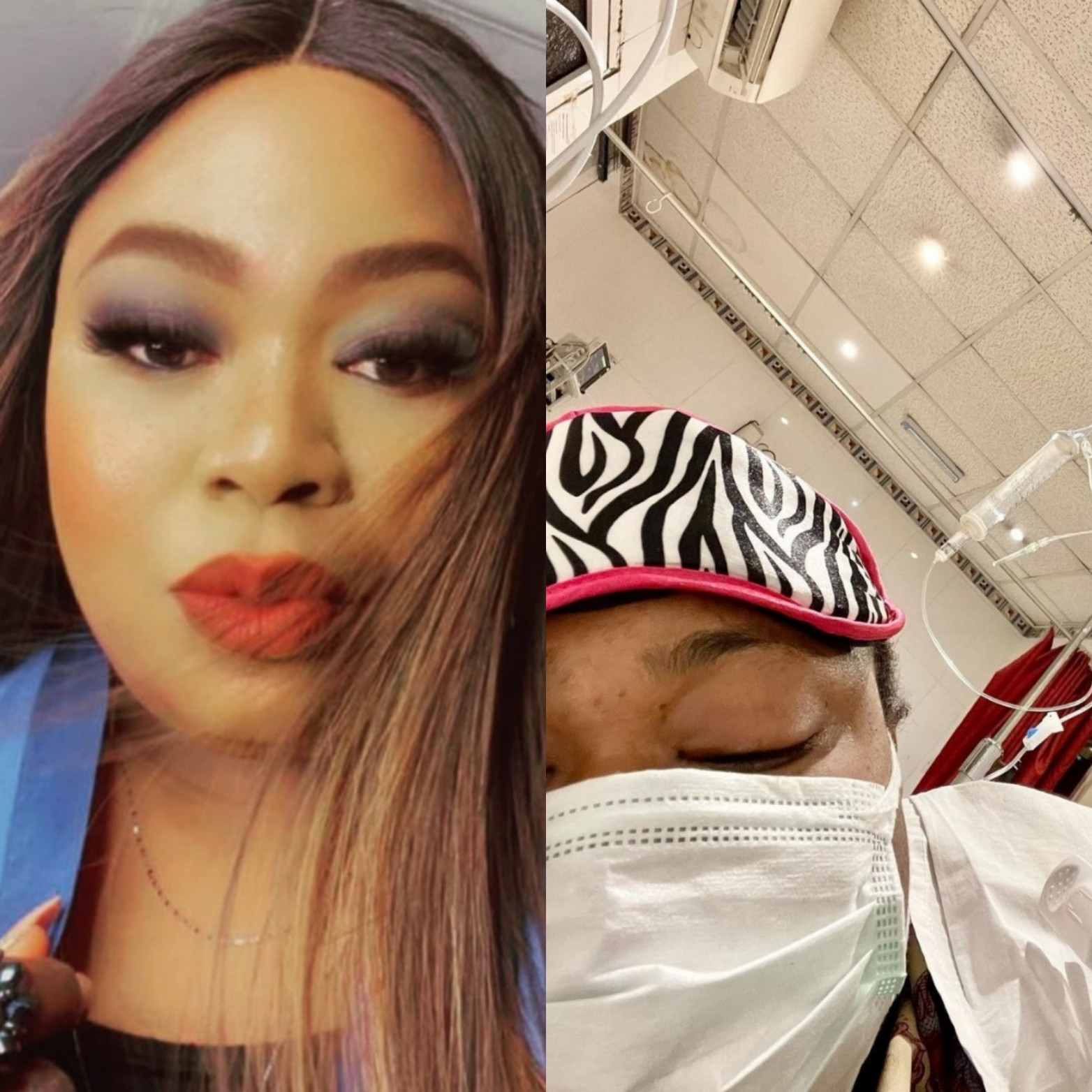 Media personality, Matilda Duncan has disclosed that she is battling Peritonitis.
Matilda, who is the sister to Nollywood actor, Mofe Duncan, made the revelation on Twitter. Maltilda shared a photo from her hospital bed and asked her followers to pray for her as she begins battling the ailment.
She wrote:
"The Devil trying to pause my celebration, #Stillhelies #STILLiStand. After 19 hours of the most excruciating pain, they finally put down their report. "Theirs not Mine" #Peritinitis

I finally get a minute to check on you all.. well! here's my update. Please, Keep Me in your prayers, that's all I ask."
According to MayoClinic, Peritonitis is inflammation of the peritoneum — a silk-like membrane that lines your inner abdominal wall and covers the organs within your abdomen — that is usually due to a bacterial or fungal infection. There are two types of peritonitis:
Spontaneous bacterial peritonitis. Sometimes, peritonitis develops as a complication of liver disease, such as cirrhosis, or of kidney disease.
Secondary peritonitis. Peritonitis can result from rupture (perforation) in your abdomen, or as a complication of other medical conditions.
READ ALSO: 'I'm Living With Fibromyalgia' -Bauchi Governor's Daughter, Zara Bala, Discloses Ahead Of Her Wedding
Peritonitis requires prompt medical attention to fight the infection and, if necessary, to treat any underlying medical conditions. Peritonitis treatment usually involves antibiotics and, in some cases, surgery. Left untreated, peritonitis can lead to severe, potentially life-threatening infection throughout your body.
A common cause of peritonitis is peritoneal dialysis therapy. If you're receiving peritoneal dialysis therapy, you can help prevent peritonitis by following good hygiene before, during and after dialysis.
Signs and symptoms of peritonitis include:
Abdominal pain or tenderness
Bloating or a feeling of fullness in your abdomen
Fever
Nausea and vomiting
Loss of appetite
Diarrhea
Low urine output
Thirst
Inability to pass stool or gas
Fatigue
Confusion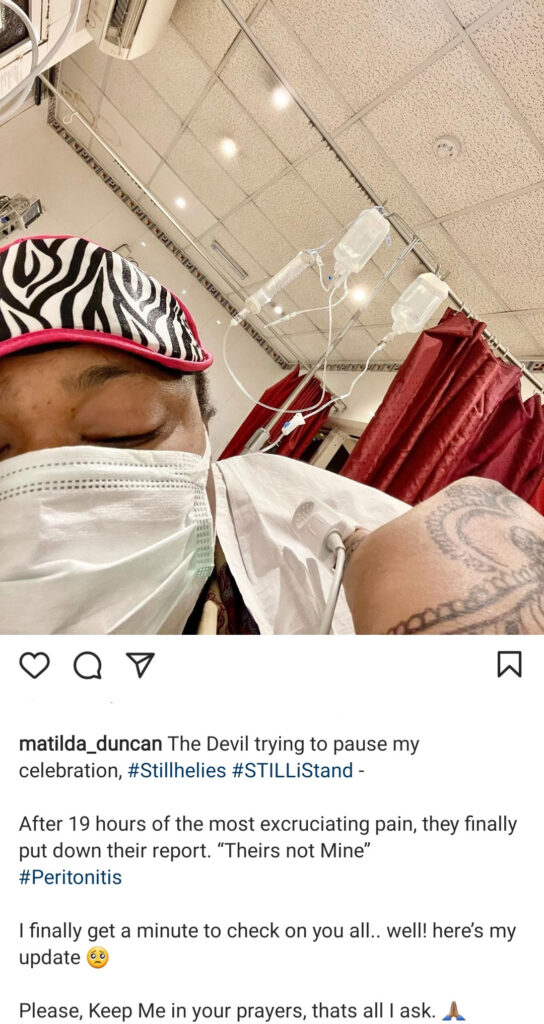 Get well soon Matilda!