Demon Or Postpartum? Kenyan Mum, Joy Michael Shares Her Encounter With 'Demon' Telling Her To Kill Her 8-Months-Old Daughter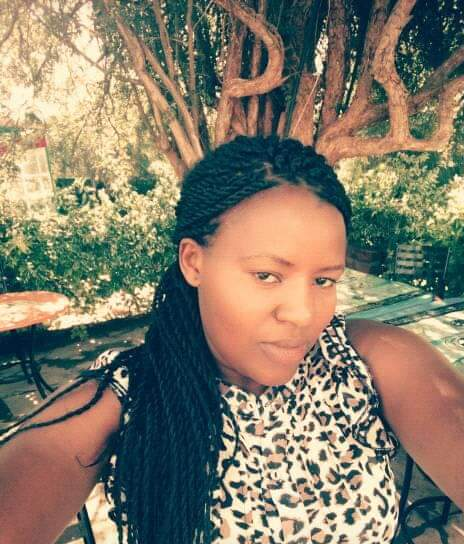 A Kenyan woman identified as Joy Michael has opened up on her encounter with what she referred to as 'demon'. She might call it a 'Demon' but in a clear term, it is referred to as Postpartum Depression.
Postpartum refers to a period of time following childbirth. It is commonly defined as six weeks after birth. However, in the case of postpartum depression, this can be diagnosed up to 12 months following childbirth.
The period post-birth is a truly delicate time for mums. Postpartum journey begins immediately after the birth of a child as the mother's body -including hormone levels and uterus size, returns to a non-pregnant state.
Now, there's so much more to post-childbirth than just having a baby to cuddle. More so, in this social media age where people look like they have it altogether, there is a need to reassure new moms that postpartum journey is like rain, it falls everywhere though the pressure may vary but it does fall everywhere.
Postpartum psychosis is the most severe form of postpartum disorder. It has a sudden severe onset with symptoms starting as early as 48 hours after delivery, with the majority of women showing symptoms within the first two weeks.
The symptoms include confusion and disorientation, trouble sleeping, hallucinations (voices instructing the mother to harm herself or kill her child) and delusions (thoughts or beliefs that are highly unlikely to be true).
In Joy's case, she revealed that a woman used to "appear to her in form of a spirit" to tell her to kill her then 8-month old daughter.
READ ALSO: Understanding Why Some Nigerian Moms Are Killing Their Babies – Health Practitioner, Dr Sekela Gad-Briggs
Joy shared her experience while reacting to the report about a woman who hacked her 7-year-old daughter with a machete for refusing to wash dishes. She wrote:
"Stop judging this woman. It's a kind of demon that disturb you every minute. I know no one will understand these, when my girl was around 8months there was a woman who came to me in spirit form and say "you have to kill this demon, take a knife".

I found myself many times trying to kill her but I was crying deeply. when that woman appears I tried my level best to get out of that house and if it's middle of the night stay at balcony till morning.

Guys, it is a long story. I thank God my girl is now 6yrs. The problem is that till to date no one understood what I was going they ignored me."
READ ALSO: 'We Felt Tempted To Kill Our Babies' –Nigerian Mums Who Suffered PPD Share Their Experiences