Nigerian Man Shares His Deepest Concerns About The Future Of His Kids And Properties If He Dies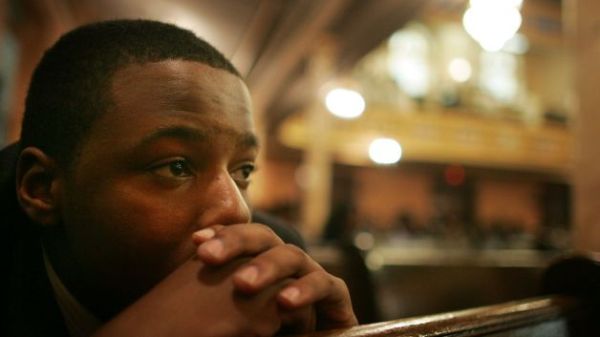 A young Nigerian man has taken to micro-blogging platform, Twitter to share his deepest concerns about what would happen to his children, wife and properties if he dies.
The man identified as @shilepoopa on Twitter, stated that he isn't scared of his brothers coming to take over his properties if he dies, because he has faith in their upbringing.
According to him, his greatest fear is his wife falling in love with another man who would now take over all he had laboured for while he was alive, in the name of love for his wife.
He prayed that he lives till when his children is old enough to take responsibility, so that he can be sure that his son would inherit his property and not some stranger.
READ ALSO: 'When Your Husband Dies, Your Contract In The Family Is Fully Terminated' -Man Sparks Debate Following His Take On Family Tussle Over Collapsed Ikoyi Building CEO's Properties
In his words,
"I am not afraid of my brothers taking over anything I left behind, because we weren't brought up that way.

What I am afraid of is when I die, my wife finding love again and one bastard now has access to my property via being in love with my wife.

This, I am very afraid of. I pray God keeps me till my Son is 18 then he can be in charge. My brothers won't near what belongs to me.. it's meant for my wife and kids.

My wife too shouldn't take what belongs to me to another man. It is meant for her and kids alone. if you want to find love again, find it but don't take mine to another man."
SEE ALSO: Widowed Mom, Chinwe Oforduru Pens Heartbreaking Open Note To Late Husband, Narrating Her Horrible Experience With His Family Since His Death
See screenshot of his tweets below…