Anambra State Governor-elect, Charles Soludo Inspires Hope For Young Dreamers As He Shares Personal Story On His Humble Beginning
Charles Chukwuma Soludo, a village boy who has risen through the ranks to become an icon in the annals of the Nigerian history, has not only put his name on 'hall of fame' but also inspired many by his recent feat at the just concluded Anambra gubernatorial election.
The first class graduate just like the Biblical Joseph, portrays the character of a fighter who never gives up amid all odds.
His exploits would have wowed many who ever doubted a village boy from the slum could have become a governor of one of the most elite states in Southern Nigeria. Today, the village boy is now the Anambra Governor-elect.
Following his recent victory, Soludo, a member of the British Department for International Development's International Advisory Group, took to social media to pen an emotional note on his humble beginning.
In the motivational post, the Nigerian politician and economics professor revealed that as a young man, all he had was a dream of impacting the world and he wouldn't have achieved it if not for education.
The former CBN Governor added that education came to his rescue and aided his release from what would have been a generational trap in the dynasty of poverty.
He said there are others who escaped the trap of poverty through trade and craft but in his case "education was the saving grace".
He added that education, when properly harnessed, is capable of bringing many out of poverty.
READ ALSO: Be Inspired! Hollywood Dad, Dwayne Johnson Shares Motivational Story About his Humble Beginnings
Soludo, who is married to Nonye, shared the throwback photo below and wrote: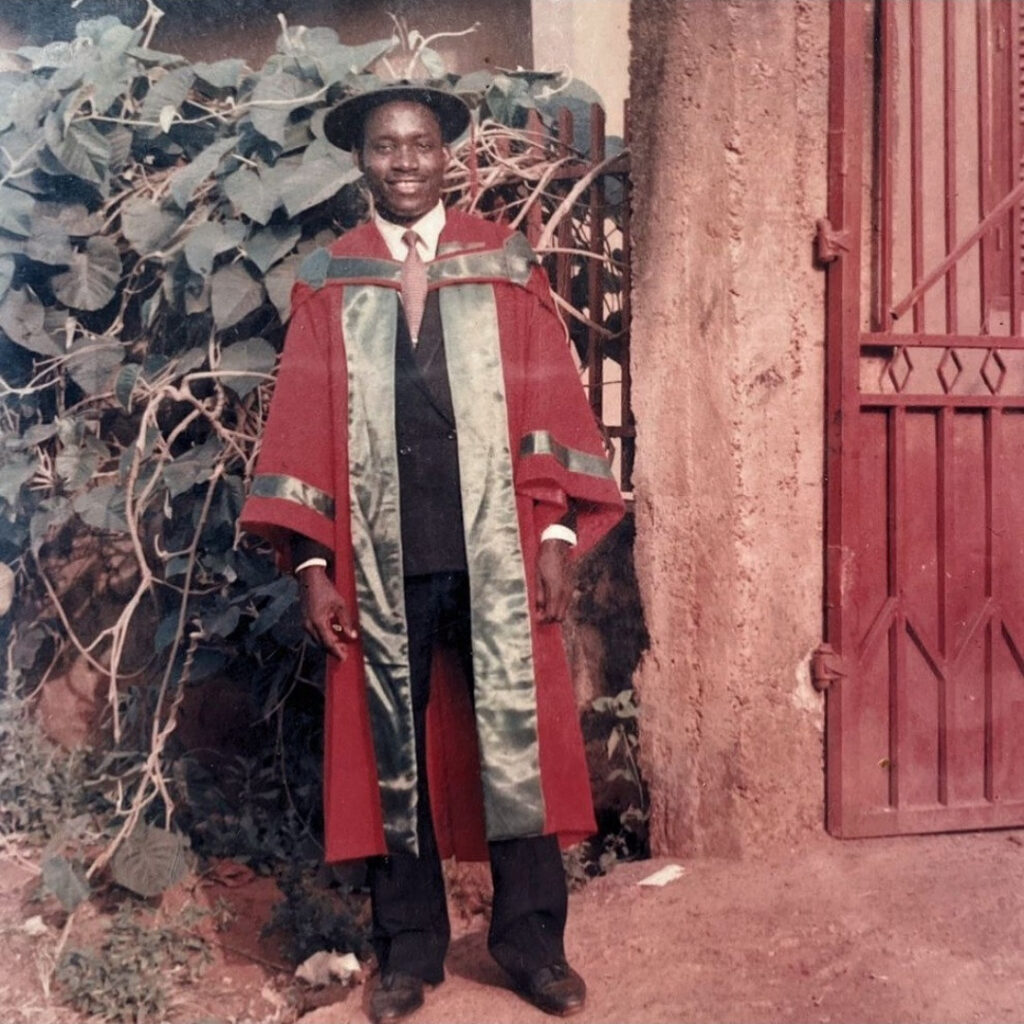 "Somewhere in Nsukka…

In our days of little beginning, when all we offered the universe was our dreams, propelled by a passion for excellence, our gaze was fixed on leading a successful life and impacting the world around us, positively!

Education came to my rescue, and aided my release from what would have become a generational trap in the dynasty of poverty. There are some, as we had then, who escaped this trap through trade and ingenious craft. In my case education was the saving grace.

Of course, the potent force in education, when properly harnessed, is still capable of rescuing millions of the World's poor. In the same vein, a robust MSME and conducive business environment is critical in the fight against roving poverty.

In deploying this two, one must be conscious of excellence and critical about mediocrity. These are the options before us, the choice is totally the individual's to make.

CC. Soludo."
ALSO READ: "I was 16 years old and a stark illiterate when I married my husband"- Bauchi State First Lady, Aishatu Mohammed Speaks On Fighting To Get An Education