Princess Recounts The Ill-treatment She Suffered At The Hands Of Her Ex-husband During Ectopic Pregnancy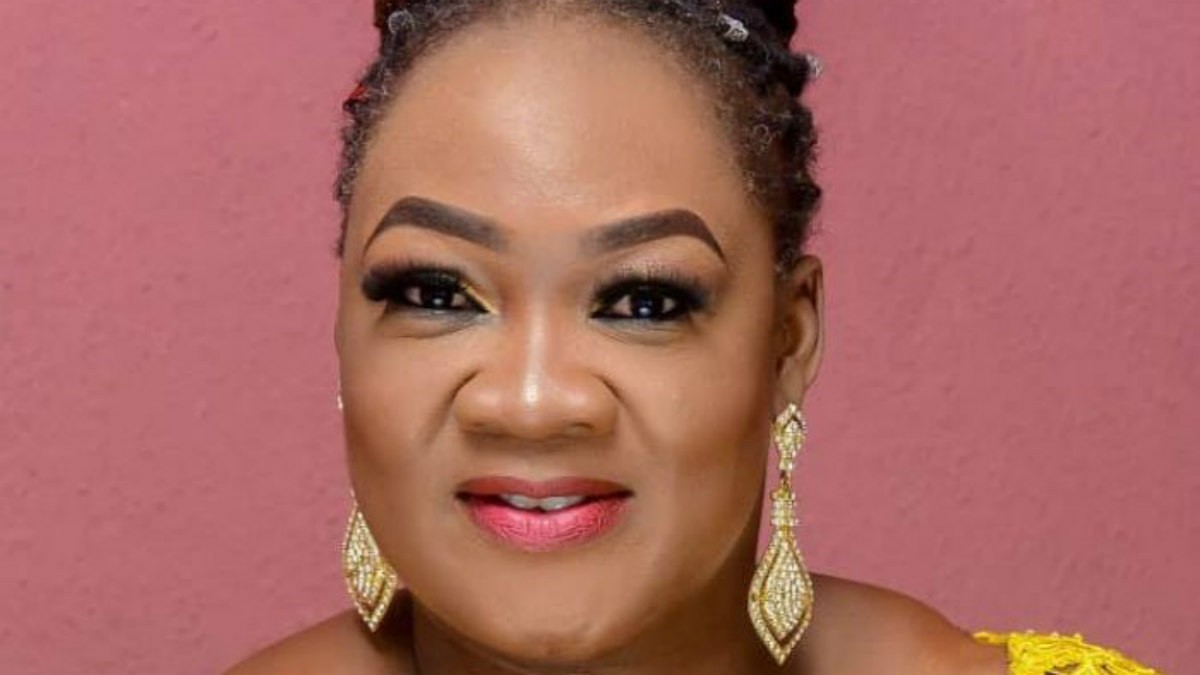 Nigerian comedienne, Damilola Adekoya, popularly known as Princess has recounted how her ex-husband, Jeremiah Adeshola maltreated her during her ectopic pregnancy.
Princess whose foster daughter was sexually abused by actor and friend, Baba Ijesha in a viral CCTV footage, made the revelation in a recent interview with media personality, Chude Jideonwo, on his show, WithChude, where she spoke about her marriage, which lasted two weeks and life struggles.
According to the comic actress, hours before she lost the pregnancy, her then-husband acted unbothered as she experienced severe pains. In her words:
"l didn't even know that maybe I had an ectopic pregnancy, but I knew something was wrong. I remember telling (my husband), begging him 'Can you help me rub my back?' and he said he was not interested.
"So I remember waking him up and begging him that I feel I'm going to die any moment from now but I don't want to die inside the house, he should please call the neighbors so that they can take me to the hospital, I'll die peacefully there."
The stand-up Comedienne also recalled how it took the intervention of her neighbour before they could find their way to the hospital.
Princess, who is yet to be married again, mentioned her life changed completely as she stayed down for so long after her marriage crashed and it was especially hard for her because of the loss for her baby.
Princess added that she's still dealing with the consequences of not rising up when she fell. And what's powerful about this is Funke Akindele was in this same studio and Funke said 'when it happened I had to stand up and keep going. I went to Asaba, I went to Enugu, I began to do all those movies'.
READ ALSO: Princess Shares Private Insights Into Her Life, Ectopic Pregnancy, And Worst Regret Ever
And then Princess comes and says when this happens to her… she stopped fighting, because of shame, because of pain, because of regrets. She added:
"Funke Akindele called me and I'm sure she'll remember, she called me and said princess kilonshele, I heard you almost cried yourself. Chude I'm talking, I cried I became sick and lost weight.

I said "ah Funke", I told her in Yoruba, I said my life is ended.

She said why will you say that, I said can't you see what happened to my marriage, and then she said didn't you hear what happened to mine. I said Funke your own is different, you can't compare yourself to me, at least you stayed in your husbands house for a year.

And she said what are you talking about Princess? And she said to me, I'm in Enugu shooting, please let me pay for your flight ticket, come and meet me, I said ah I don't think I'll be able to come, she said ah what are you doing, I said I'm washing, she said kilonfo, I said I'm just washing, she said where are you going, I'm not going anywhere, I was in that house wearing just one clothe.

She said Princess mi o understand. Princess, please let me pay for your ticket, come and meet me in Enugu, I'm shooting, we'll talk.

"Then I heard people calling her saying Funke we are ready, so she said, 'Princess shey o Na wa? Call me'. I didn't call her."
ALSO READ: Nigerian Comedienne, Princess Sparks Controversy On Her Ideals On Cheating Husbands
She continues:
"I'm not doing as much as I'm meant to do and that's mainly my fault because when you fall, you have to get up. When I fell, I did not get up, I was just there you know, and when I finally got up, motor don go.

Do you understand? So, I always tell people, even if you don't like me, just use my life as an example to say that you can't afford to stay down, you have to get up.

Like when you see movies and feel this is not possible, you are shot here and here. Just keep walking with the blooded hand and leg till you get to where you're going. Because if you stay where you are you might not survive.

When my marriage crashed in 2013… that was the first failure, so me I just felt my life had ended. That's one of my lowest, I've had two lowest moments in my life. That my wedding that I did, that was a mistake. That should never have happened. Because I was stupid.

I remember the day of the court wedding, I said to my mom, I don't want to go ahead with this wedding. If she's watching… I'll even like her to watch, she'll get angry, I don't care. Like 'I don't want to go ahead with this wedding today, the person I'm getting married to is not even talking to me.

The guy can't stand me.' She said 'You're too stubborn, you can't be too strict'. And I just decided to listen because according to our culture you listen to your parents bla bla bla, don't disrespect them."