Dear MIMsters: His Family Doesn't Like Me But We Have A Child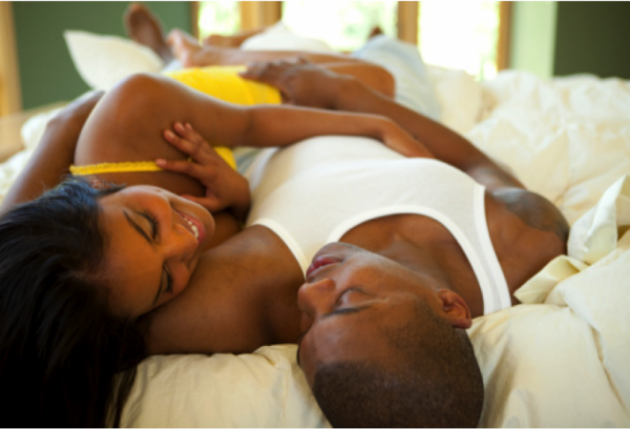 I'm Igbo and a Christian and in a relationship with a Yoruba guy. We started dating when I was 16. I didn't know his family didn't approve of me because of my tribe and religion. It was after I got pregnant, I discovered that they have been warning him but he didn't listen nor care to tell me about it.
The problem now is he cheated on me while I was pregnant. He has apologized severally but I just couldn't forget about it. I forgave him because we now have a daughter together and I can't leave him because he pays my fees at the University.
READ ALSO: Dear MIMsters: Why I Hate My Mother-In-Law
Recently, I saw him chatting with a girl and I threatened to break up with him but he said I can't do that until I tell his family. I agreed but his dad didn't even talk about the cheating part. He said he doesn't have any advice for me because he has two wives and so, he's in no position to give me advice.
His dad complained about my character. He was angry that I didn't come to cook for them during the New Year celebration. He said that I do not know how to behave like a wife and I do not know their culture. I told my mum and she said that I should not take his word seriously, that I am not yet married into their family, that I only have a child for them.
His father also said that if I'm interested in marrying his son, I should stop going to school and get married. He said his son, my boyfriend would establish a business for me. I can't do this because going to school makes me happy. I know my boyfriend loves me and since he cheated on me, he has been remorseful and has apologized severally. I'm just scared because I know his family doesn't like me but they just pretend as if they do because I have a child with him.
READ ALSO: Dear MIMsters: Will My Fiance Accept Another Man's Pregnancy?
I'm just 18, soon to be 19. I know I have made lots of mistakes but I don't want to make any more mistakes. I want to know if I should leave the relationship because of his family?