Dear MIMsters: Why I Hate My Mother-In-Law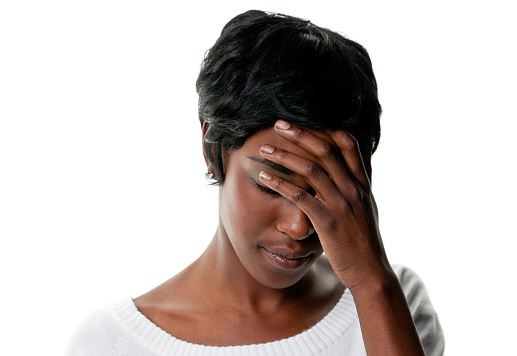 I am currently struggling to forget what my mother in-law did to me.
When I had my first baby, my mum came for Omugwo but couldn't stay long enough because she had my elder brother's wedding to attend. My MIL assured her that she will continue from where she stopped but she never did.
I was the one who did all the chores in pains as I was still bleeding from the stitches. MIL will just sit to watch T.V, read a book, eat, sleep and bath my baby while I cooked, washed and so on. Days later, she left only to show up the next day with my father in-law to accuse me of not boiling water for her to bathe, not giving her food on time on time and so on.
I was furious because I should be the angry one, not her but for the sake of peace, I apologized for any wrong doing on my part and hubby had apologized to me for her attitude and begged me not to let my family know about it because they will not take it well.
Last year, a co-wife gave birth and since her own mother is late, MIL visits her for omugwo. We live near each other. I gave birth two months later. My mum wasn't feeling well at that time, so MIL was asked to start Omugwo promising she will come and pick up from where she stopped when she gets better.
So my MIL came. This time she only bathed my baby and cooked (probably because her husband was with her and he is also not too strong) but other chores were left for me to do. Again, imagine a woman who has just put to birth washing clothes, sweeping the house without her even saying well done. I was patient.
Eight days later, my mum came, and immediately, my mother in-law's attitude changed.
Days later, they came to pay my mum an official visit not knowing she came angry over what we don't know. She left my house that day only for her to go tell her only daughter all sort of lies about me. I later found out through her daughter who threw words at me from what her mom told her.
I called my mother in-law to find out and she said I didn't do anything wrong and I apologized just in case. All these, I was doing was for the sake of peace even though I knew I wasn't guilty.
Days later, she showed up with her husband and one of her sons and her daughter to lay accusations against me. My spirit rose up in anger and just as I was about to retort, my mum stepped in and gave her for every lies she leveled against me.
When hubby tried to defend me, he was shut up by his mum. He instantly became mute cause. They all fear her in their house due to her quarrelsome and troublesome nature. Her daughter even calls her, "my no nonsense mummy…"just imagine!!
She said things that till date, I'm still wondering how she was able to forge such things. There is this anger and desire to revenge maybe because I didn't have the chance to voice my anger that day. This is not the kind of mother in law I prayed and wished for. She was this loving and sweet woman before I married her son, so I never for once expected this.
She lies a lot, is self-centered, manipulative and knows how to cover her wrongs and make it look like you are the one in the wrong. She is never apologetic even when she knows she is wrong. She smiles as if she has nothing in her heart against me, but she does.
I hate her and I'm still struggling to love her but I can't just see that love welling up anywhere in my heart. I don't call her anymore. I have shifted from her and don't want her around me, not even near my kids because I see her as toxic.
I need advice on this cause I see myself in this alone since hubby is scared of her. I have told myself and even told hubby that I will stand up to her next time and give her the heat of her life and there will be no more apology from me even if I'm wrong this time.