Dear MIM: I Am A Happily Married Woman Despite All Odds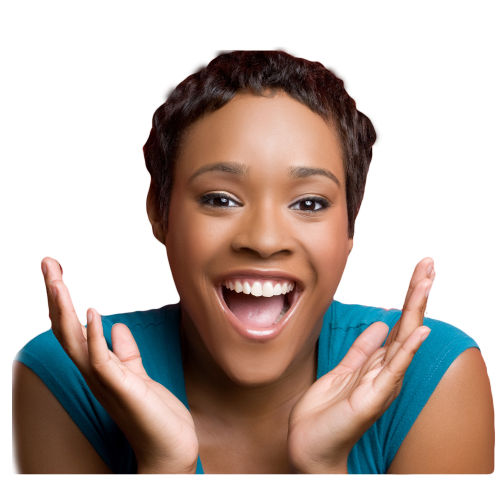 I am grateful for the kind of husband that God has blessed me with despite all odds.
2009 December, I got married to my husband, traditionally. We were supposed to have our white marriage but there were lots of problem during that period. After my wine carrying, my brother kicked against our getting married due to his lack of funds. But before the start of the wedding rites, everyone was in support.
I was still a virgin then at the age of 27 and I carried every one along before saying yes to him.
My elder sister who was living with our brother had so many bad things to say about him and so, she succeed in turning our older brother's heart against me. My father followed them but my mom and aunt stood by me. I was depressed and just wanted to run away to where nobody will find me start a new life.
I asked, why me? I have been a good girl all these years. I have honored and served every one with all my heart. They told me to go ahead and accept his hand in marriage. We didn't date. He is from my village and they know him and his family very well and my heart accepts only him from the lots.
Alas, my father allowed us to do only the traditional wedding. My elder brother and sister did not show up at all.
When we returned to Lagos, we visited them. My older sister greeted my husband and left. My brother said he was going to buy something and left. Only his wife asked us if everything went well with the wedding. We stayed there like mumus and later left.
When I call them, they do not pick my calls.
My husband suggested we get a marriage certificate by doing a court wedding which we did in 2012. I have been married for 12 years and I have no regrets. When I had my second baby, God blessed us with a car which was bought in my name.
We have moved from a room and parlor to 3 bedroom flat. God has blessed us with another two cars. I have my CR-V to the glory of his name and we are building a duplex here in Lagos. While we have landed property in our state capital, we have also built a mansion the village. My husband is now an importer and God has blessed me with 3 kids and I'm pregnant with our last baby.
A year after our wedding, my elder brother died. Today, my husband contributes to his children's school fees even though we didn't make peace with him up until his death. His children come to our house every December for holiday.
My sister who said to my face, "let me see how far you will go," is still not married. I have been praying for God's mercy over her life.
Our home has been blessed by God. My husband carries me along with everything he does and my full name is written on all our property documents, even though I paid for nothing. My husband provides for our children and I, he is everything I prayed for.
When he bought a phone for my mom a few months after our wedding, my sister called my mom and said, "for your mind ,you think you are enjoying, you think you now have an in-law, don't worry, what matters in life is how things end" and a lot of other bad utterances from her. But today, God has proven them wrong. I am loved by my in-laws and my mother in-law is God sent. To God alone be praised.
I am not surprised by my sister's action because it didn't start today. She openly said that she feels like killing me because I'm more beautiful, taller and fatter then her. But I didn't put it to heart.
She was the first person I told about this man when he made his intentions known to me. She told me to go ahead, that I should not say no. I didn't know it was not from her heart. She is the 3rd child in my family while I'm the 4th. The first two are boys.
Today, my father calls my husband, 'Godsent.' Sometimes, when I read in online what people are facing in their marriages, I ask God, "who am I that you are mindful of me?"
Please Mimsters, join me to bless my husband and to thank God for me for letting his face to shine on our paths and for blessings my home. To Him be all the glory.