'Saying 'Let Me Ask My Wife' Before Making Decisions… -Reno Omokri Writes To Fellow Married Men And It Is Spot-On!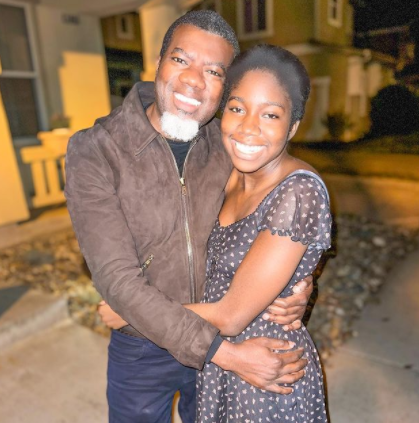 Nigerian book author and lawyer, Reno Omokri has written to his fellow married men educating them that asking for their wives' opinions before making decisions is not a reflection of weakness.
As we know, Reno is highly opinionated on issues concerning women, men, relationships, marriage, politics, religion and governance amongst many other topics.
In his recent post shared on his Instagram page, the former presidential aide to Nigerian Ex-President, Goodluck Jonathan, and dad of three stated that consulting with your wife is actually a reflection of wisdom.
Making the post, he shared a loved-up photo of himself and his wife and wrote;
"Dear husbands,

Saying 'let me ask my wife' before making decisions is not a reflection of weakness. It is actually a reflection of wisdom.

Two heads are better than one. You as a man are likely to be logical. Your wife may be intuitive. She may see what you don't see! It takes two eyes to see clearly.

If you see through only one eye, your vision will be out of focus. Look back to all the decisions you took without asking your wife's opinions. You will see many mistakes. She is your second intuitive eye."
READ ALSO: Here's What Author And Dad, Reno Omokri Wants Married Men To Know If They Must Dominate Their Wives