'Have Your Kids Through Surrogacy, Sign Prenuptial Agreement' -Uti Uwachukwu Writes As He Berates This Kind Of Men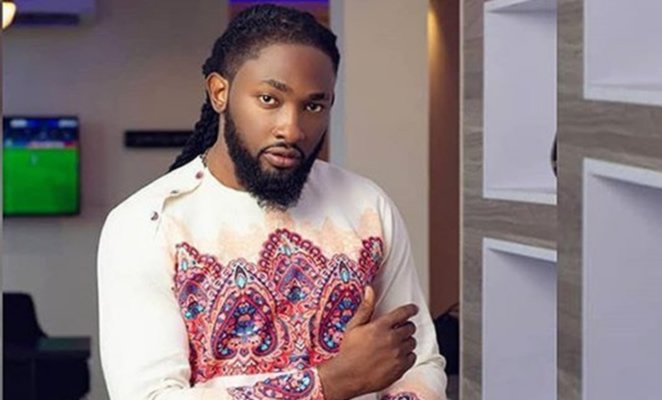 Popular media personality, Uti Uwachukwu, has advised couples going through marital crisis to have their kids through surrogacy or sperm bank.
Uti said this in a post on his Twitter page while criticising men who complain of the lavish lifestyle of their women after marriage.
The 39-year-old who is yet to be married, also suggested that couples sign prenuptial agreement as love is not enough in marriages these days.
The actor also berated men who date women who love media attention and then come out to complain when they get married to them.
In his thread, Uti wondered why such men complain when they must have noticed during courtship that the lady loves media attention.
Part of his tweet reads:
"How men keep making the same mistake over and over and over again!

"Tomorrow, you will say you married a witch that wants to drain you. Just chop 'ur L in peace and say ignored the red flags because you were infatuated by beauty, body and her status.' It happens to everyone. It happens to both genders.

"My own is that the world is changing. To fight this change is to be delusional. If you're not sure you can be with someone for the rest of your life, have your own kids so that even if you divorce, they are yours, no one can use them to manipulate you and frustrate you in future.

"The options are vast, male or female get your children (Sperm bank, surrogacy).

"Sign prenuptial agreements! Because like Adekunle said, 'love is not enough."
SEE ALSO: Uti Nwachukwu Wants A Child But Without A Wife Nor A Baby Mama. Seeks For Advice
See his thread below…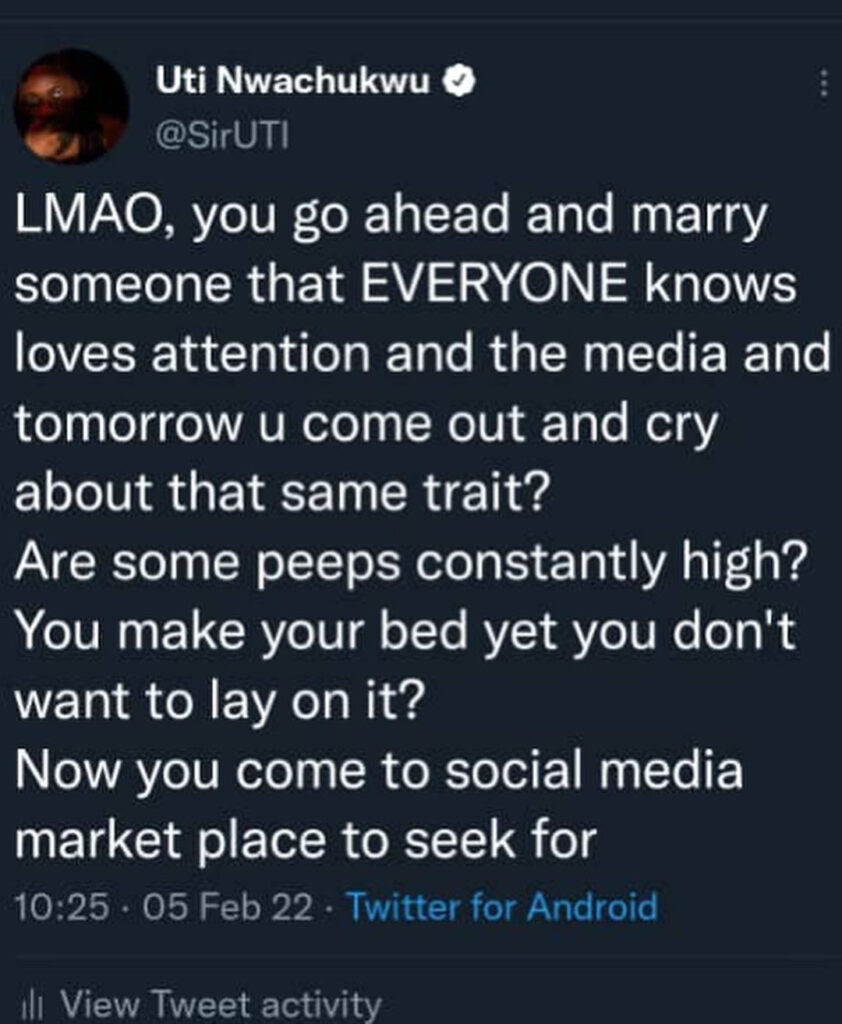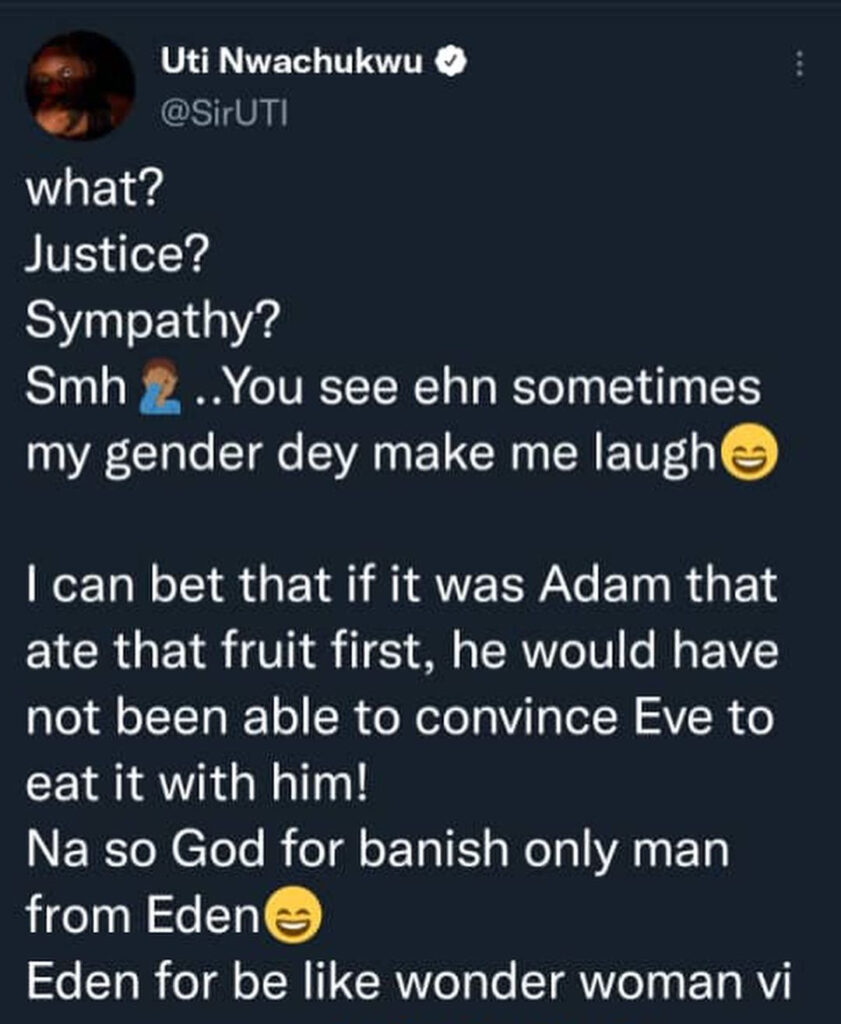 READ ALSO: After Years Of Experience Covering Weddings, Nigerian Photographer, Demilade Roberts Has This Profound Truth To Share