Fertility Struggles: Mom-Of-3, Kourtney Kardashian Shares On How IVF Medication Made Her Go Into Early Menopause Amid Dream Of Having A Baby With Fiancé, Travis Barker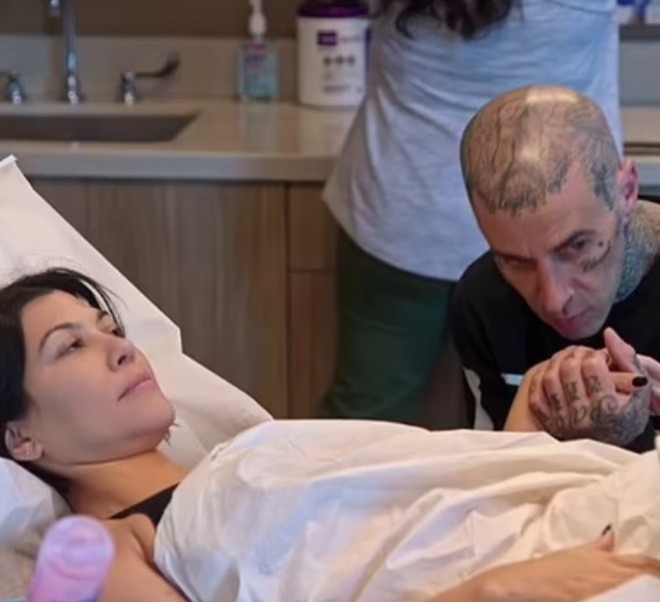 Kourtney Kardashian has disclosed that her attempts to conceive a baby via in vitro fertilization (IVF) caused her to go into menopause and also caused her to gain weight – amid trying for baby for her Blink-182 beau, Travis Barker.
The mother-of-three opened up about her fertility treatment struggles in a new teaser for her family's upcoming Hulu reality series The Kardashians.
In the trailer for the new Hulu show, 42-year-old Kourtney could be seen and heard announcing that she wanted to have a baby with her fiancé.
In the clip, which appears to have been leaked on Instagram before quickly being deleted, Kourtney is seen opening up to her mother, Kris Jenner about her attempts to have another baby with her fiance, Travis Barker.
"Travis and I want to have a baby," she declared in the clip.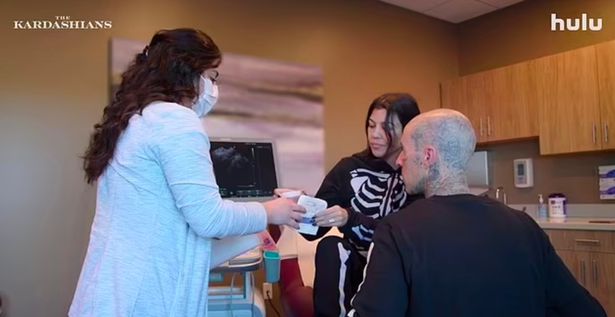 She said she has been undergoing IVF treatment, and it had "not been the most amazing experience". Kourtney added that the changes the IVF drugs made to her body has led to "rude" comment to her about her weight gain.
READ ALSO: "It's hurtful and disrespectful" – Kourtney Kardashian Vows to get Revenge on Baby Daddy Scott for THIS reason 
"It hasn't been the most amazing experience," Kardashian, who wishes to welcome a baby with her fiance said.
"I'm, like, it's so rude to comment on people when you have no idea what they're going through," an irritated mother-of-three told the matriarch.
"The medication that they've been giving me, they put me into menopause," she added. "Literally into menopause."
A shocked Jenner went on to confirm if the medication drove her to this condition.
"Based off of what? A drug?" to which Kardashian replied, "Yes."
Kourtney has been a subject to ruthless comments from keyboard critics for the past few months.
READ ALSO: For the Sake of the Kids: Kourtney Kardashian Lays Ground Rules
"Not to be that girl but… is that a preg belly?" a social media user asked at an instant to which Kardashian replied: "Are we really going to do this every time I post a photo?"
Upon watching the leaked video, many of Kardashians' fans came in to support her while mocking the insensitive comments.
"This is so true, always felt sad for her when people have commented on her weight & 'looking pregnant'… bless her," wrote one in the comments.
Another added, "Anyone who has gone through IVF can totally relate to this. It isn't the most amazing experience."