See Nigerian Men's Reaction After Pharmacist Tweeted 'As A Man, Keeping Your Pen!z In One Place Will Solve 50% Of All Your Problems'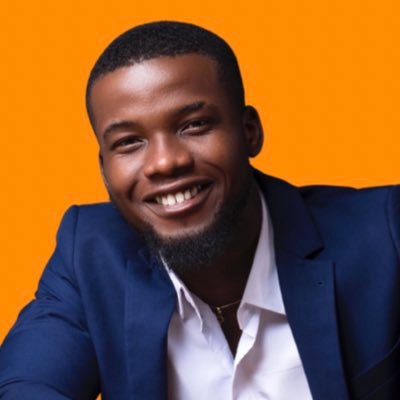 Nigerian men have taken to Twitter to react after a pharmacist, Sub-Pharmacist@subpharmacist advised them to keep their manhood in one place.
According to the pharmacist, keeping their penis in one place helps men to solve 50% of their problems. His tweet reads:
"1. If you experience serious menstrual cramps, avoid sugar and sugary things when it's your period.

2. Smoking cigarettes harms your sperm health.

3. Fasting (IF) can help you overcome several forms of addiction.

4. Controlling your peniz will save you from a lot of troubles."
He wrote in another tweet:
"As a man, keeping your peniz in one place will solve 50% of all your problems."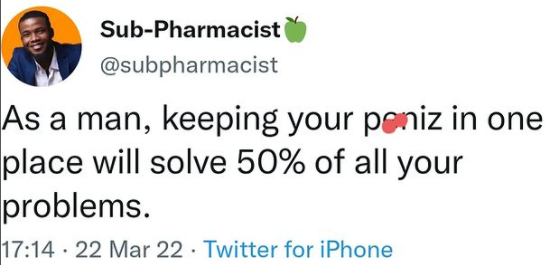 Some Nigerian men disagreed with him as they argue that he cannot tell them what to do with their male member.
READ ALSO: See Why These Nigerian Men Think Their Mothers Shouldn't Remarry If Their Fathers Pass Away
See reactions below…
A man wrote:
"Na you go tell me wetin I go use my peniz do abi."
Another wrote:
"Keeping it in one place literally means just digging one hole. I too sabi things mehn."
Another responded:
"My penis is literally ever in one place. I never drop am for house before. I still get 100% of my problems. Fraud."