Dancer, Korra Obidi And Her Husband's Marital Saga And Custody Rights Just Got Even Messier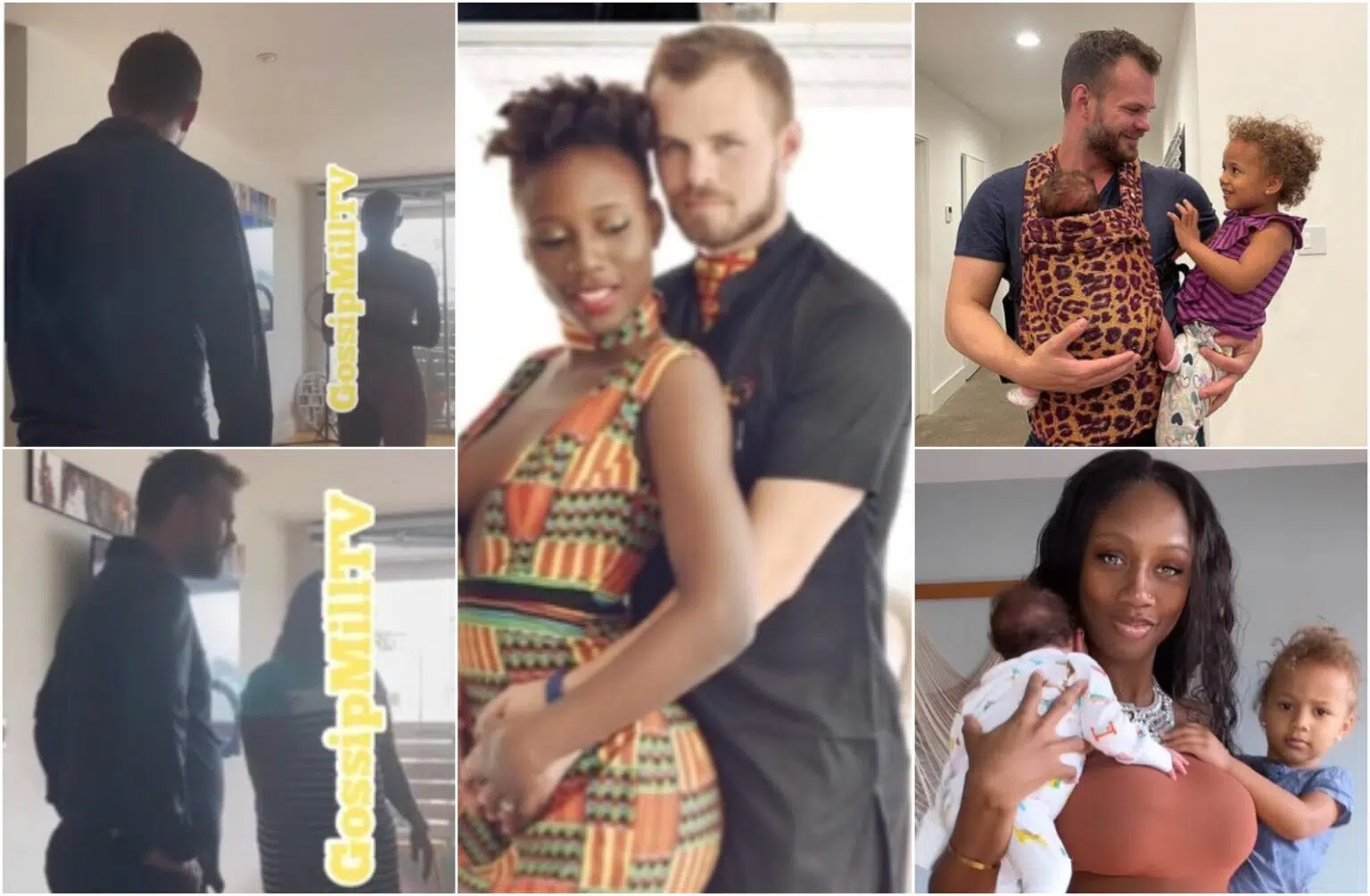 Nigerian dancer and all-around entertainer, Korra Obidi and her husband, Dr. Justin Dean are having a tough time co-parenting their two kids, as things between the former sweet couple seem to be getting messier by the day.
Justin had taken to his Facebook page to cry out over how Korra has been keeping him away from his kids.
In a video uploaded on his Facebook page, Justin also opened up about the real reason he divorced his wife so soon after she welcomed their second daughter.
He claimed that the dancer hasn't allowed him to see his kids and was using them to hurt him. The doctor also claimed that Korra repeatedly said hurtful things about their first child, June.
He added that the dancer said she never wanted to give birth and was always telling him that she regretted having June.
The dad of two further explained that on the night he came online to announce his marriage was over, Korra repeatedly said she regrets birthing June and June was in his lap crying.
He said he called his mother and she heard Korra repeat that over the phone. He alleged that Korra then forcefully tried to take June from him and she dislocated the 2-year-old's shoulder.
Justin also said that the night he came on live video, telling Korra to repeat what she said, that was what he was asking her to repeat.
He added that Korra is now withholding his kids from him to hurt him. He said he got messages that Korra was neglecting their kids and when he went over to her place, he saw this was true so he took the kids with him.
Justin further explained that he later returned the kids to Korra and asked her to watch them for a bit because he needed to go to work.
However, when he came back, Korra's friends gave him court papers showing that she has filed a restraining order against him and he can't see his kids for a while.
Crying, he said he wants access to his kids and doesn't want his newborn to "endure what June endured the last few years."
He added that at first, he wanted to split custody with her but now he is taking full custody.
Taking to his Instagram story, he wrote, "I want my kids back."
He added:
"That's why I'm divorcing Korra, because she used the kids to hurt me and I thought that was wrong. And I didn't want Athena (their newborn daughter) to go through the same things that June's endured the last few years."
Responding to him, Korra who wants to handle her divorce in private, allowed her friend to reach out to blogs with screenshots and videos of the ex-couple fighting.
Korra cried out over how her husband wanted to take the kids away from her and how he has been spilling dirt about her to gain fame.
Describing him as being manipulative, Korra narrated how he took the kids away from her on Monday morning, deceiving Korra that he would return the kids by Evening but he failed to do so and kept the kids for days until Thursday morning, March 31st when he returned the kids.
Korra stated that her husband took the kids to file for divorce and to get a restraining order against her.
She revealed that her estranged husband has been feeding their 1-month-old baby with formulas and left them unkempt and with scratches.
According to her, when things escalated between the two, she had to call the cops who settled the differences.
SEE ALSO: Dancer, Korra Obidi's Husband, Justin Dean Gives More Details About The Cause Of Their Marriage Crisis | She Reacts
Gossip Mill had shared:
"Justin is very manipulative and he, he isn't who he claims to be, Justin took the kids since Monday and told Korra he would be back by evening but didn't bring the kids even the 4 weeks old until this morning he had been feeding her formula.

He took the kids since Monday morning telling Korra that he is coming back and he didn't come back until this morning ( Thursday morning).

The kids were so unkempt with scratches on the 4 weeks old and so untidy and unclean. In fact he started feeding the 4 weeks old formula. So he told Korra he couldn't have the kids with her but only to visit them on Sundays which escalated the whole situation.

He has a restraining order till April and he really needs to stop lying and stop looking for cheap fame and making money on Facebook which his actually what he wants.

To add more to it, the video which is going viral sees Justin calling Korra several unprintable names while in front of the kids.

He called her a whore, slur and cunt and said he would continue calling her such names in front of the kids till they were 18."
ALSO SEE: Dancer, Korra Obidi Gets Teary As She Opens Up About Her Marital Crisis (Video)
See screenshots below…