Dear MIMsters: How Do I Handle My Husband Who Isn't Picking My Calls?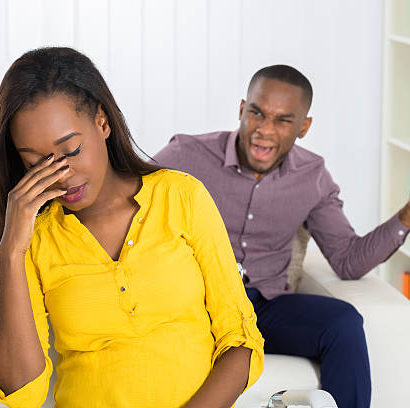 My hubby is cheating on me with his ex. I've complained to him about it several times but he is denying it.
I told my mum about it. She said I should focus on my children but this is giving me a lot of concern. He went with his ex to a wedding and lied to me. I knew but I had no evidence so I kept quiet until when on his birthday, this girl made a post about him on Facebook and tagged him. I called him immediately after I saw it and he started giving me excuses.
READ ALSO: Dear MIM: Why Didn't He Break Up With Me Earlier? I Feel Like My Life Is Ruined
On Sallah day, he went out with this girl in the morning, while he lied to me that he was going to his friend's place. He returned on Tuesday night. He didn't pick up my calls throughout Monday, so I asked him why he wasn't picking up my calls.
I became suspicious and checked his message and saw that he did not go to his friend's place. We argued throughout the night and at the end of our conversation, he said I should not call him ever again and he won't come home either, and that if his children need anything, I should only text him.
I became sad because I know he means it. I called the woman in question and talked to her gently and asked her to leave my hubby alone. She apologized to me. She said that she didn't know that he was married. She said she thought that he was a single dad.
Then, I called his older sister also to complain to her. She revealed that she has been warning him for a long time before I even called her.
READ ALSO: Dear Mimsters: How Do I Move On From A Husband Like Mine?
For this guy, I have aborted twice this year because he said he is not ready to father another child and that he wants us to be financially stable before having more kids. Meanwhile, he is trying to get another girl pregnant. I'm afraid that he won't be attending to our needs anymore since I called that girl. I texted him this morning to let him know that our gas has finished but he did not reply to my message.
He had told me to borrow money to start a little business but I'm afraid that he won't refund me. I need advice on what to do. I'm not ready to leave my home for another woman to come and take over. There is no domestic violence involved.