Lifestyle Coach, Eva Alordiah Shares Her Thought On Why So Many Intelligent Women Are Stuck in Toxic Relationships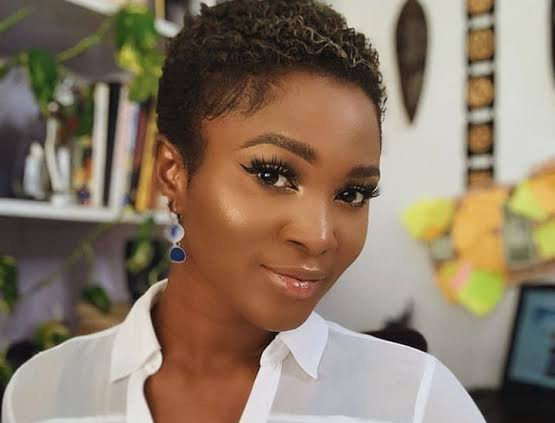 Nigerian entertainer, Eva Alordiah has addressed her fellow women who get into relationships for financial gains.
In an Instagram post, the musician averred that there are a lot of bright and intelligent women who are stuck in toxic relationships simply because they know no other way to fend for themselves except by depending on a man.
According to the rapper who also doubles as a make-up artist, a relationship is not something you go into to get money, adding that as a woman you have to really decide if you want a man with whom to explore this beautiful life or if you just want an ATM.
Explaining further, she said a relationship can only be "healthy" if both parties' financial benefits are mutual.
Eva then called on women to invest in self-development and building themselves rather than depending on men to survive.
"If you're selling pu$$y, just say so.."  this phrase "Men are providers" has got a lotta people growing a toxic sense of entitlement.

PSA: Men have needs too! 

A man is happy to provide where he feels nurtured and cared for. It is in their nature. He cannot go against nature, all things being equal.

Let's make relationships healthy again. Let's make the "Self" healthy again. Take time out for you, heal yourself and the old wounds. Escape into your own sense of wonder and individualism. Do your own thing, make your own money.
READ ALSO: Why Couples Need To Learn How To Fight –Lifestyle Coach And Ex-Rapper, Eva Alordiah Enlightens Us
So many bright, intelligent women are stuck in toxic unhealthy relationships simply because they know no other way to fend for themselves except through a man. I don't want that kind of life for none of my Sistars.

God has deposited so much power and potential in you for you not to have your own way in this world. Let a man come in to add to what you've already got while you add unto him too. Amen?

PPS: if you feel stuck and not sure how to get about getting your own bag, I have learned a few tricks about making money online and I teach Women over here @creatorialz follow to learn how to turn what you know into income online."
ALSO SEE: Rapper, Eva Alordiah Says She Would Choose Motherhood Over Marriage For These Reasons
See some reactions from Instagram users below;
dbnaturals wrote; 'All thanks to the patriarchy… I'm glad so many women are breaking free… PS: A lot of well-to-do women are also stuck in a toxic relationship, it's actually a thing with your mind… If your mind is liberated you'll never accept abuse as a broke or rich woman
'
sailorojoy wrote; 'Abeg Make una rest!! there is no manual to a perfect relationship or how to get a perfect man. Everyone dey chop breakfast for this live matter na just God's grace and direction we dey pray for to find the perfect one we would be compatible with and who would give us peace up mind. SIMPLE!!'
wendypeterschere wrote; 'Nothing but facts, but nothing makes a woman who decides to stick in a toxic relationship because of money intelligent….I believe enlightened women know better'