Kaffy Shares Private Details Of Her Childhood Traumas, Failed Marriage And Healing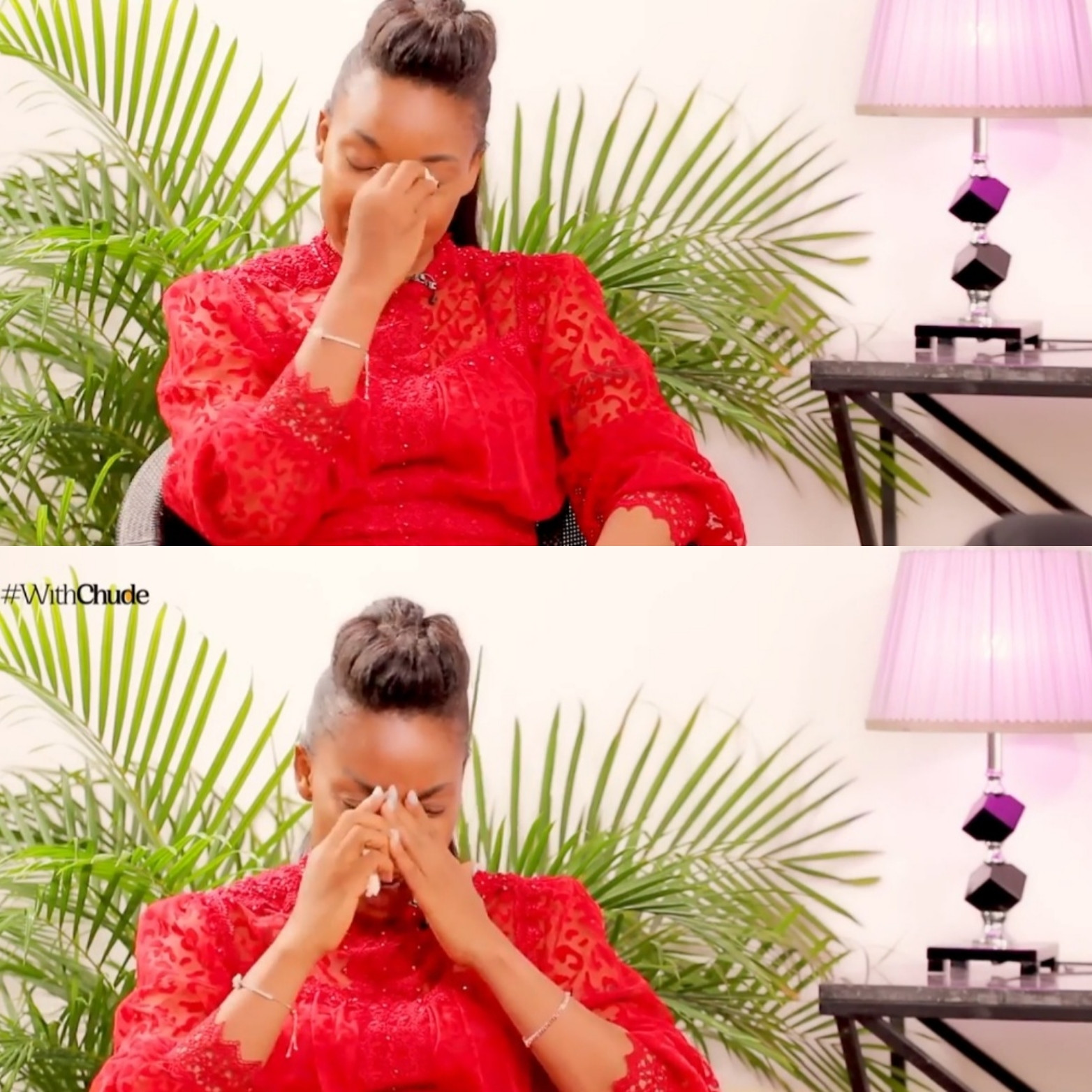 Nigerian professional dancer, Kafayat 'Kaffy' Shafau, has shared more details about her divorce from her husband, Joseph Ameh.
Recall that in January 2022, the mother-of-two announced that her 10-year marriage to Joseph was over.
According to her, marriage is supposed to be an alignment of destinies, but that wasn't the case for them, so they decided to go their separate ways.
In her words:
"I have always wanted to see my ex be the best version of himself and even breaking up the marriage was also to see that we both grew into what we really are supposed to be.

Marriage is supposed to be an alignment of destinies driving towards a place that God wants us to be and mine really did not work out that way."
However, in a very recent interview with media personality, Chude Jideonwo, the record-breaking dancer opened up about horrific childhood traumas, issues in her marriage which included infidelity, and healing.
During the chat, the entertainer revealed that her husband cheated on her with both her best friends and strangers.
She also disclosed that she stopped sleeping with her ex husband three years before their marriage officially ended, adding that going celibate was how she started healing from his betrayal from infidelity.
According to her, if she had known, she would not have jumped into the marriage. She went on to say that one of the mistakes she made going into marriage was expecting her husband to make her happy. She said it's selfish to put your happiness on another person and only you can make yourself happy.
SEE ALSO: Kaffy Shares More Details About Her Failed Marriage As She Addresses Those Saying She's Not Qualified To Give Marriage Advice
She revealed in part:
"Let me tell you when I started healing; when I stopped sleeping with my husband. I was celibate in my marriage for three years before getting a divorce.

There are different kinds of red flags that we women in love are so blinded by, I was thinking in the beginning that I have found someone else that would make me happy. That's the most selfish thinking that any human being can have for another human being."
She continues:
"I was not educated enough for marriage and a lot of us aren't. It's now so easy to get into marriage that's why it keep crashing. It's easier to get a drivers license than a marriage certificate."
Chude said following Kaffy's revelation:
"So, it's not that you thought that he was just sleeping with strangers, but your best friend, people you knew."
ALSO SEE: Divorced Not Defeated: Kaffy Shares A Glimpse Into What Led To The End Of Her Marriage
She also spoke about her parents' marriage, which was fraught with domestic violence. She said her parents fought each other with whatever objects they could find in the house to use as weapons. She added that they had to begin hiding knives and other dangerous objects from their parents when they fight.
"My parents were battling so much towards the end of their life for me to put that burden on them, I don't think I needed to do that. I felt that I didn't want to bring back old wounds, there are some things that you know that the person already knows that I've messed up. But are we going to let them die with that or let them feel the love that is available.

You must have messed up but you're still daddy, You know. I wish they were still here, I know that if they took better decisions, they won't be dead because a lot of circumstances around them that I felt was a burden and I could feel they were suffering from inside and you know the body responds to our mind.

The body listens to the mind intercellularly, so if we keep nurturing certain thoughts it will make you sick inside and there's a level that the Doctors can't help. If you don't fight for life yourself by just trying to uncover and release yourself from your past mistakes. And I felt that was the battle they were having, I can't add to that."
Kaffy noted that she's sharing her story for inspiration and lessons through her reality.