JJC Skillz's Ex-Publicist Spills Dirty Secrets On Why His Marriage To Funke Akindele Hits The Rocks | WATCH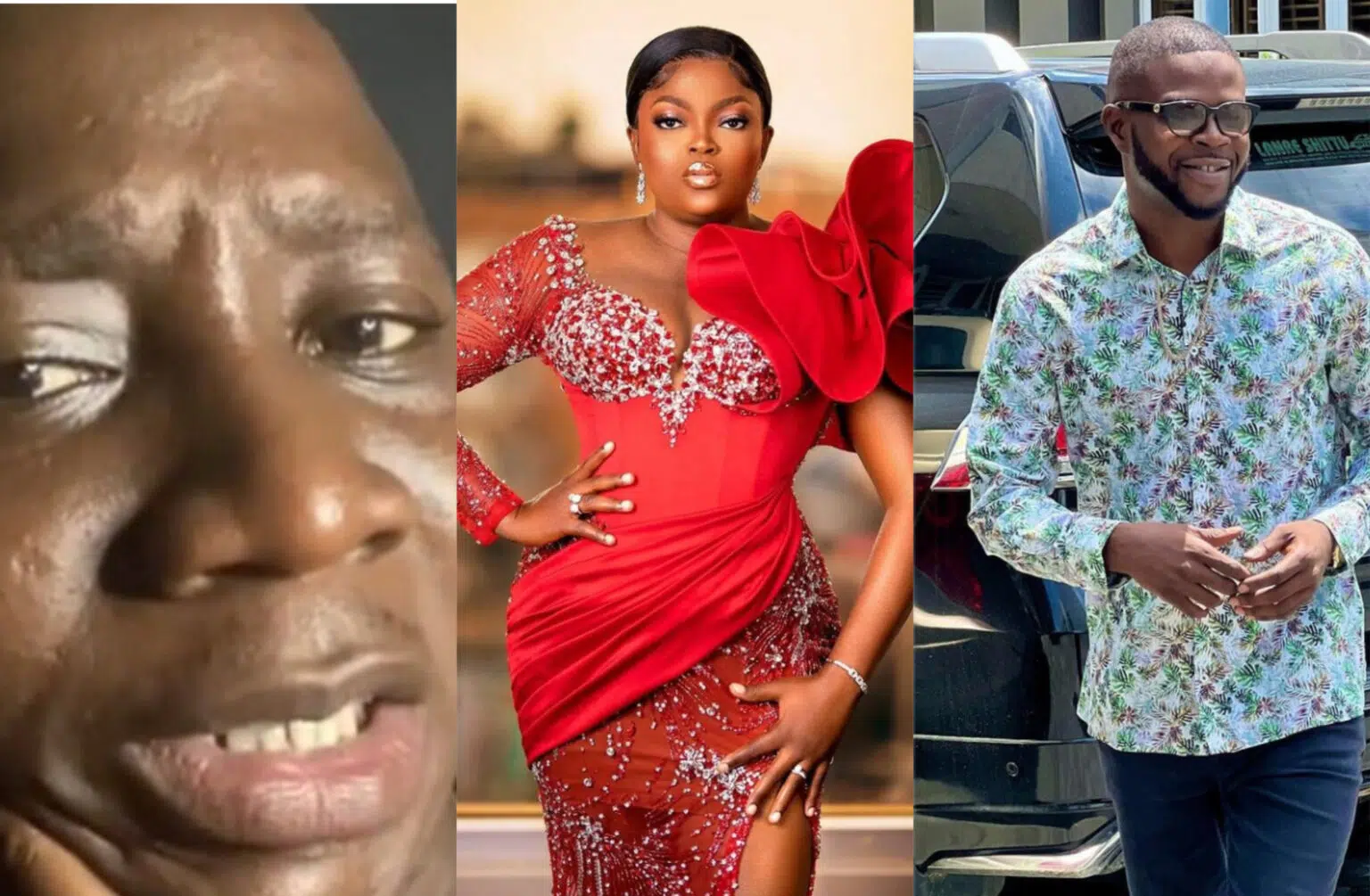 The former publicist of singer and movie producer, JJC Skillz has opened up on his ex-boss' failed marriage to Funke Akindele.
JJC Skillz had, on the 30th of June, announced his separation from his wife of six years. He admitted that the marriage had been having issues for two years.
He confirmed that Funke Akindele asked him to leave her house, where both of them were staying, and had refused any form of amicable communication with him.
According to him, their marriage was now beyond repairs and at the time of making the announcement, he was looking at how they can co-parent with ease and manage their joint businesses.
Speaking out on the couple's failed marriage, the ex-publicist alleged that their marriage was based on a transaction.
Comparing them with Tiwa Savage and TeeBillz's failed marriage, he stated that Funke Akindele only wanted children while JJC Skillz, who was formerly based abroad, wanted a platform to grow.
According to him, there was never true love between the couple as they were more like business partners. In his words:
READ ALSO: JJC Skillz Announces Dissolution Of 6 Years Marriage To Funke Akindele: 'It's Beyond Repair Now'
"Funke Akindele marriage and Bello's marriage was never a real marriage, it was actually just a transaction. Remember the case of Tee Billz and Tiwa Savage back then, Teebillz was a married man who left his marriage for Tiwa because she was the talent and he saw her as a goldmine.

That was what happened between Funke and JJC Skillz. Funke had a problem getting married and having kids and JJC Skillz came until the scene practically for business purposes l and as a UK boy that is wise, he played along.

Funke only wanted kids, which she has gotten. There was never true love. Both of them faked reality, they knew there was nothing real going on between them. They only wanted each other but didn't need each other.

JJC skillz is a cinematographer and scriptwriter and Funke needed him to build her brand."
ALSO SEE: JJC Skillz's Baby Mama, Mella Exposes Him And Actress, Funke Akindele On Living 'Happy Marriage Pretense'
Watch him speak below…