Power Couple, David And Victoria Beckham Reveal Why They Banned Their 10-Year-Old Daughter From Social Media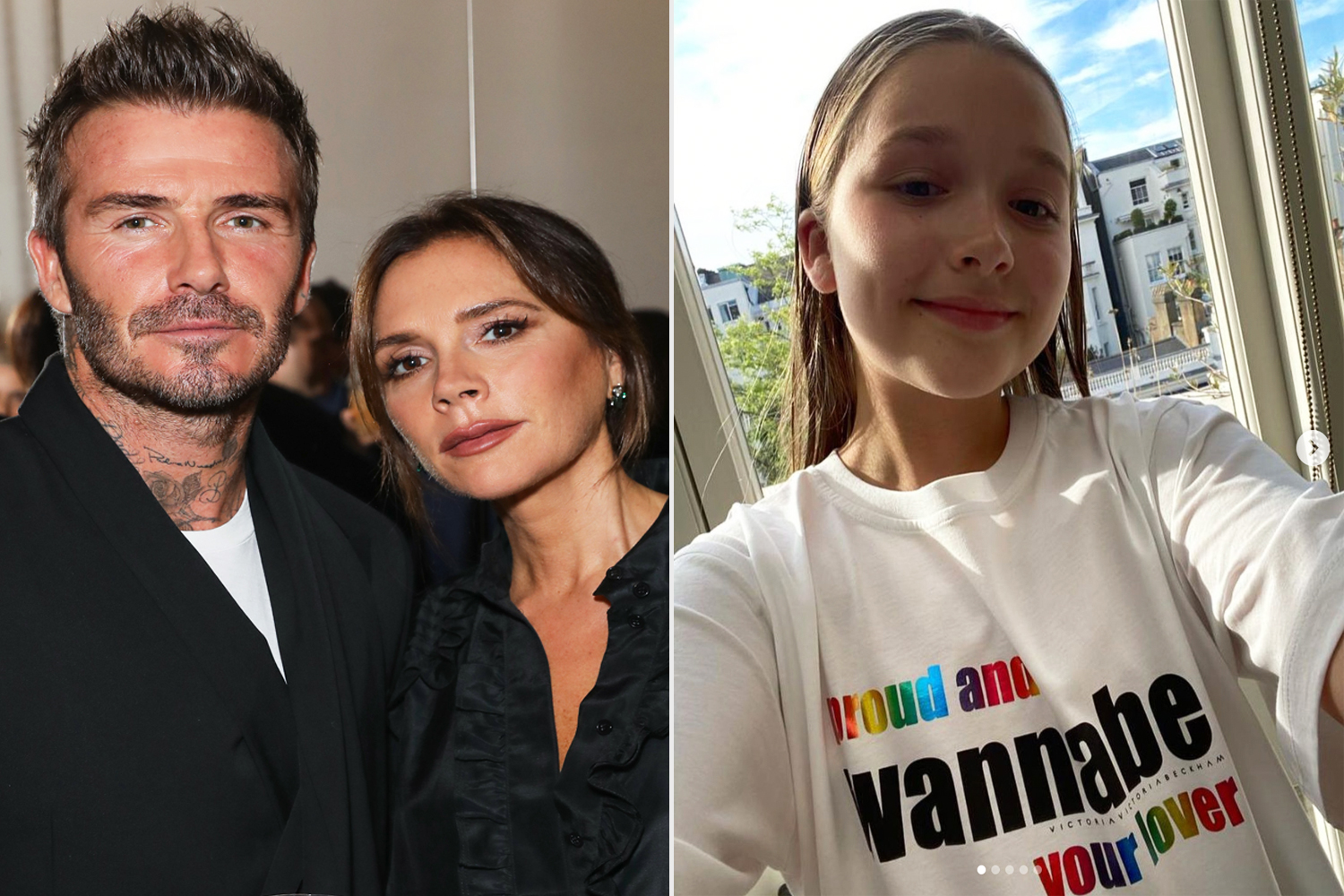 British fashion designer, Victoria Beckham has revealed that she and her husband, legendary footballer David Beckham, 47, have banned their 10-year-old daughter, Harper from social media.
The 48-year-old super mom said that she placed the ban because she wants to protect her daughter from "body shamers" at her young age.
Speaking to Vogue Australia, the former Spice Girl star said:
"Harper isn't on social media, so we don't have to worry about [body-shaming] just yet.

"Seeing how cruel people can be [online] yes, it really does [concern me]."
READ ALSO: Victoria Beckham on Teaching Her 4 Kids to 'Work Hard' in Life: 'We lead by example'
Victoria, who also is mother to sons Brooklyn, 23, Romeo, 19, Cruz, 17, went on to say that she helps her daughter surround herself with good friends in a bid to boost her confidence.
She further shared:
"She's at that age where her body is going to start changing, but it's about making sure that we communicate a lot as a family and she surrounds herself with nice friends.

But it is quite terrifying, I can't lie."
Her comments come after a 2021 survey by Girlguiding found that two in five girls (40 per cent) aged 11 to 16 in the UK felt insecure or less confident after seeing certain images online.
Elsewhere in the interview, Victoria revealed that Harper was disapproving of the miniskirts she wore during her time in the Spice Girls. She said:
ALSO READ: British Designer Victoria Beckham 'Upset' About Son Going Off to College in New York
"She's not one of these kids who are going out with a full face of makeup and a crop top.

She actually said to me recently, 'Mummy, I've seen some pictures of you when you were in the Spice Girls and your skirts were just unacceptable. They were just too short'.

Then David piped up and said, 'Absolutely Harper! They really, really were'. And she was actually quite disgusted at how short my skirts were."
When asked if she was ever going to wear skirts as short as her mother did, Harper responded: "Absolutely not."