Grammy Award-Winning Singer, Burna Boy Gets Candid About How He Feels Having No Kids At Age 31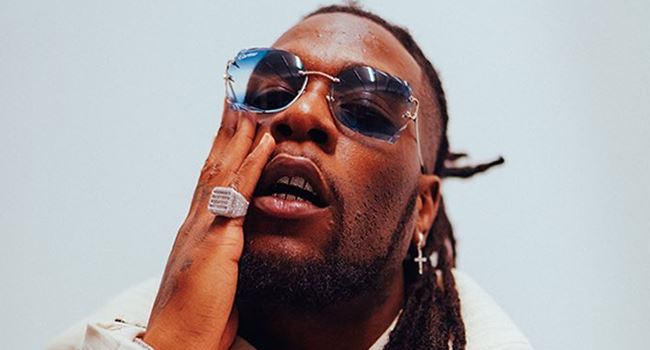 Damini Ebunoluwa Ogulu, known professionally as Burna Boy has opened up about how he feels having no child of his own yet at the age of 31.
The Grammy award-winning Nigerian singer, songwriter and record producer, in a recent interview with Billboard, revealed that not having a child at this point of his life makes him feel good and bad at the same time.
In his words:
"When you turn 31 and ain't got no kids, everything is going good and bad at the same time. You reflect and then you get as lit as possible."
Six years ago, a lady, Uju Stella, tagged a blogger on social media, claimed she's pregnant for popular singer.
Perhaps, in reaction to her claims, Burna Boy subsequently took to his IG page to share a video of himself as he lip synced to a song playing in the background. Its lyrics suggested he slept with the girl once and now she's claiming to be pregnant.
Also reacting to the claim in an interview with Punch. Burna's mother, Bose Ogulu said,
"My son has never said anything concerning the issue, he has never said a word, maybe there was a song at the background of the video that he posted online but he has never said a word concerning the issue.  What you know is what we know basically and my take on it is that we would rather just focus on his music which primarily affects his life than that.
SEE ALSO: 'It's More Important To Be Respected Than Liked' – Burna Boy's Mom, Bose Ogulu Doles Out Some Wise Counsel To Women
In Africa, it is not a criminal offence for someone to be pregnant for somebody. If somebody says that she is pregnant for somebody and the person refuses to accept it, you look for his family instead of tagging a blogger. We have nothing to say to her. We don't know anything about any child. She can never come to me, she has already gone to the blogger; she can never come to me.

It is not new; these girls come up from time to time with different claims.  My position on this is 'no comment'. Anybody can claim anything that they want to claim. We have absolutely nothing to say, Burna Boy is a musician and we want to focus on his music.

Nobody has time for her. We saw all the reports online but we just chose to look the other way. In this industry, girls are always coming up with pregnancy claims, we see it every day. We are not bothered and we have no comment.

We just recently premiered a new video during the week and it is enjoying massive airplay. We are focusing on the music and nothing else."