'Despite All The Styles I Gave My Husband, He Still Left' -Korra Obidi Laments As She Shares Her Thought On Marriage (Video)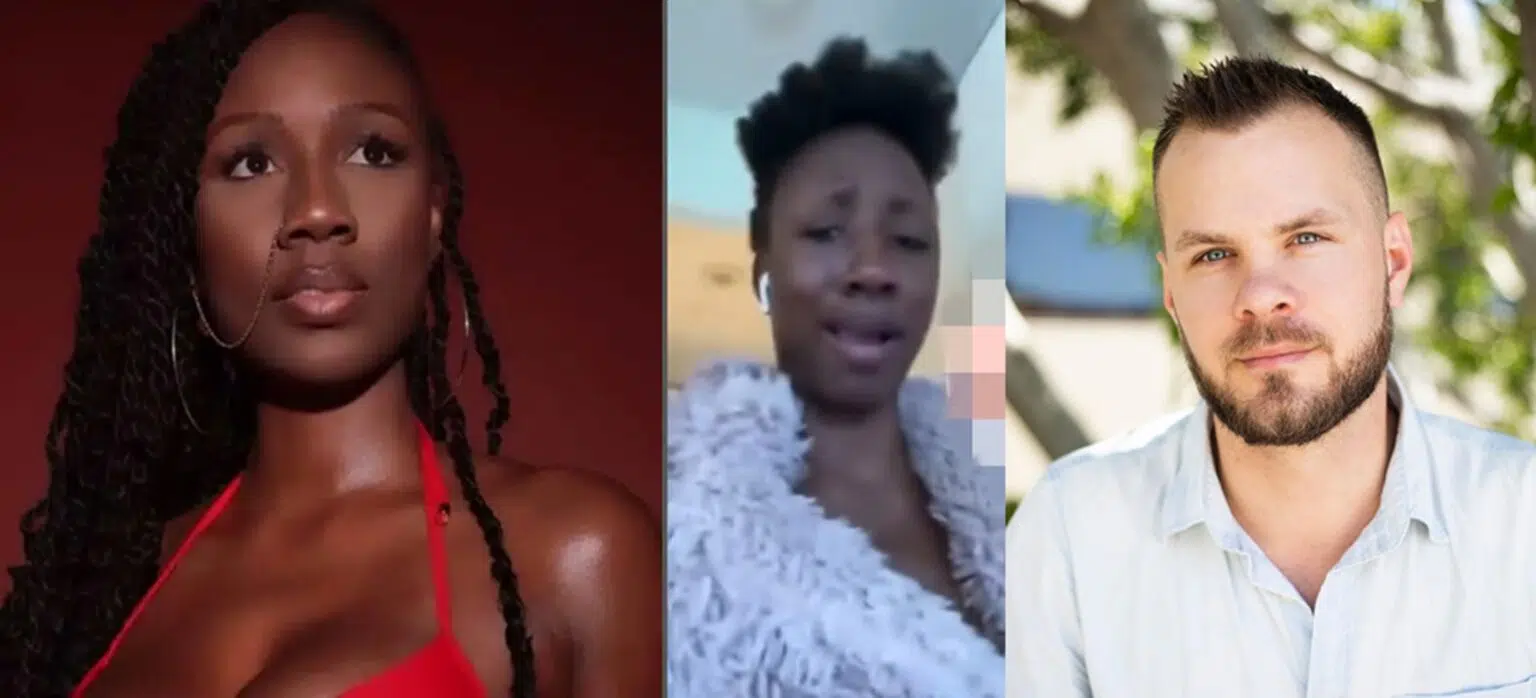 Korra Obidi seems not to have gotten over her crashed marriage as she took to social media to lament over why she might never get married again.
The heartbroken mother-of-two made this revelation in a recent live session with her fans.
You will recall that a few months ago, Korra's estranged husband, Justin Dean, had caused frenzy on the internet when he announced his divorce from his wife.
Taking to his Instagram page, the American therapist stated that he had filed for divorce from the dancer and all-round entertainer, as he can't condone been mistreated.
He further stated that he tried his best to make the marriage work until he gave up. Though he didn't want this, he had to face reality. He expressed how heartbroken and sad he was over the incident, especially when he supported and loved her with all of him.
Weeks after, Korra ranted about how exposing her relationship on social media led to its crash. According to her, 'jealous goats' on social media kept telling her husband bad tales about her which made her husband run away from home.
In a new development, the 28-year-old divorced mom has spoken again. She shared her thoughts on marriage while  revealing why she will never get married again.
According to her, marriage is not an easy institution at all and despite giving it her all, it still didn't work out.
READ ALSO: Dancer, Korra Obidi And Her Husband's Marital Saga And Custody Rights Just Got Even Messier 
Lamenting further, Korra said sexually, she gave her husband different styles and skillfully, she cooked well for him, but despite all these her marriage still failed and because of this, she will never attempt to marry again.
She went on to warn people not to try to marry her, adding that she likes her space now that she is single.
During her question and answer session, Korra went ahead to inform her fans about how she is dealing with her divorce as she has also tried to restore her marriage but all her plans failed.
Korra said;
"I don't think I can marry again, I don't know weya it is something I can do again, because that institution, .. I tried, I gave it my all, I gave it my full chest, inside that institution, mo ma cook, mo ma shake kini yen, mo ma fu ni doggy style, police style, elephant style, any style…"
ALSO READ: Nigerian Dancer/ Single Mum, Korra Obidi Shares Her Regrets As She Recounts The Role Of Netizens In Her Marriage Crash
Watch The Video Below: