'Go And Beg ASUU'- Minister Of Labour, Festus Keyamo To Parents, Nigerians Knock Him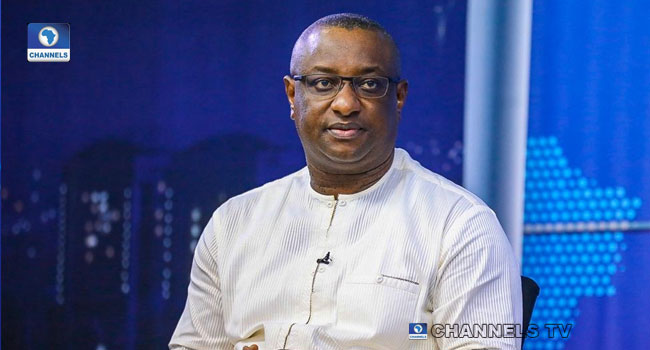 The Minister of State for Labour and Employment, Festus Keyamo, has asked parents whose wards are in government-owned tertiary institutions to appeal to the Academic Staff Union of Universities, ASUU, to call off the lingering strike.
The academic union declared a nationwide strike on Monday, February 14, 2022 and the strike has lingered till date.
The lecturers are demanding the release of the revitalization funds for universities, release of earned allowances for university lecturers, deployment of the University Transparency Accountability System for the payment of salaries and allowances of university lecturers, renegotiation of the ASUU-Federal Government 2009 agreement among others.
Several meetings between the striking lecturers and the Federal government has ended in deadlocks. Last week, President Muhammadu Buhari gave the Minister of Education to resolve the crisis within two weeks. The ultimatum ended on Thursday, August 4.
While speaking on Channels TV yesterday evening, Keyamo said the government had done its best and appealed to parents to "beg" ASUU.
According to the minister, the federal government has explored all avenues to reach a truce, but the striking ASUU members turned deaf ears.
He went further to say the government will not allow itself to be dragged into another burden of borrowings in the name of trying to pay members of the striking ASUU.
Keyamo stated that ASUU failed to honour dialogue with the key stakeholders holding the purse of the federal government.
He added that the government cannot go beyond its capacity, because it is not only ASUU that is feeding from the federal government purse.
READ ALSO: ASUU Extends Ongoing Strike Again | Details
In his words:
"The moment they went on strike, we intervened, what is the manner again beyond that ? Even before the strike began, we called them to a meeting, what manner is more than that? It's not like we left them to go on strike first and we were sleeping, as the talk started, they still went on strike.

You can not allow one sector of the economy to hold you down and then blackmail you to go and borrow N1.2 trillion and our total income is around N6.1 trillion and we have roads to build, health centres and other sectors to take care of.

I will tell the parents, everybody to go and beg ASUU like the President said the other time, those who know them should appeal to their sense of patriotism. The nation can not ground to a halt because we want to take care of the demands of ASUU."
While commenting on the development, a Facebook user, Onyema Charles, said,
"But you borrowed N1.14 billion to procure Prado jeep for Niger Republic.."
Another Facebook user, Ape Sesugh, said,
"But you can buy SUVs for Niger Republic right? Shame on Buhari and the All Progressives Congress."
Another Facebook user, Abonyi Sunday, said,
"Nigeria is a wonderful country, it borrows from China, spends it in the Niger Republic and leaves debts for future generations."
Also commenting on the development, a Twitter user, @gadgetdish, tweeted,
"In summary, 'we can't borrow to invest in education but we can borrow to purchase 1.4 billion worth of 10 Toyota Land Cruiser V8 for the Niger Republic'… There was a country!"
Another tweep, Prince Odumola, tweeted,
"But they can borrow to buy SUV for Niger Republic? 2023 is here already."