Toke Makinwa Points Out One Red Flag Women Should Watch Out For In A Relationship As She Recounts Her 'Hellish' First Dating Experience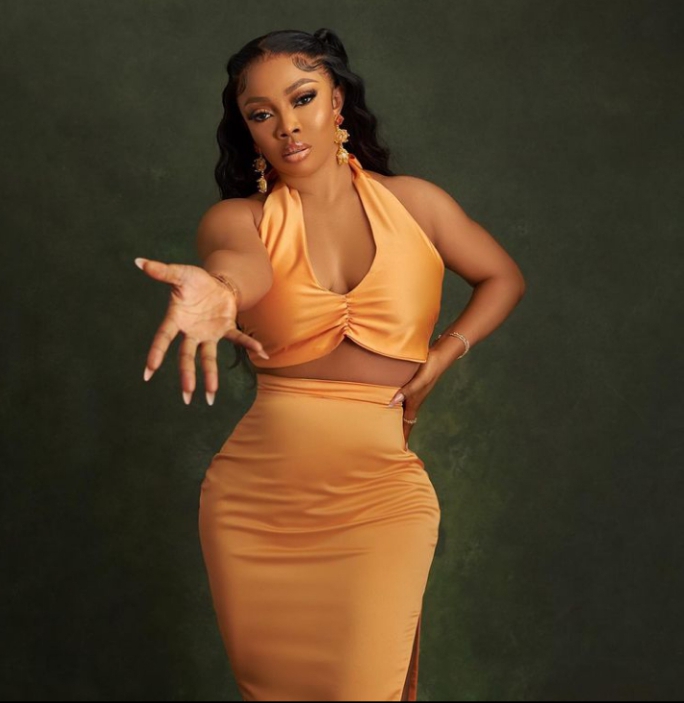 Famous on-air personality, Toke Makinwa, has advised women on how to identify the red flags in a relationship.
The television host and author recently took to her verified Instagram stories, where she highlighted one of the red flags in a relationship as trying to be good to the wrong person.
Toke who got divorced from her estranged husband, Maje Ayida, after a year in marriage advised women against blaming themselves when their values are not appreciated, stating it is better to move on.
According to the media girl and serial entrepreneur:
"You can never be good enough for the wrong person. So if they don't see your value, Don't blame it on yourself just move on."
READ ALSO: Toke Makinwa Gets Candid As She Opens Up About Going Through The Same Phase She Once Criticised Her Aunties Who Were Unmarried In Their 30s
The 37-year-old vlogger also recounted her first date experience. According to Toke, her first date experience can be depicted as a date from hell.
Narrating her first dating experience, she said her date kept bragging about how he is best friends with one of the richest man in Africa, billionaire businessman Aliko Dangote. And she got so fed up with him that she had to text her friend to 'fake call her', in other to rescue her.
Toke wrote:
"First date and I've heard how Dangote is your best friend 100 times 😂😂😂😂😂 God Abeg O.

POV: Me texting my friend to fake call me yo rescue me from a date to hell."