Celebrity Dad, AY Harps On The Importance Of Taking Caring For Ones Aged Parents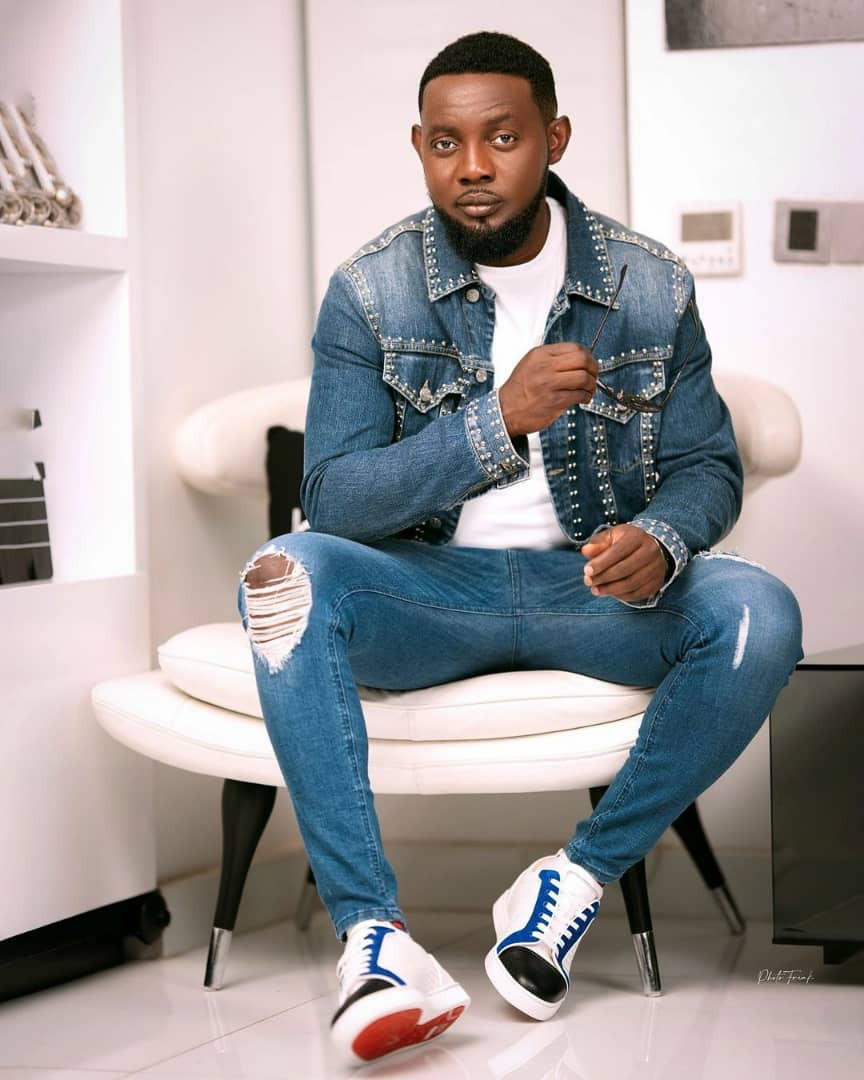 Nigerian actor and comedian, Ayo Makun, known by his stage name A.Y has shared his thoughts on the need to take proper care of one's aged parents.
The father of two via his Instagram page clearly stated that family is not only an important thing; it's everything, thus should be valued and respected.
To illustrate his message, the filmmaker shared a TikTok video of an Asian family, consisting of a grandmother, her daughter and grandson.
While trying to eat, the aged grandma's plate slipped from her hands with the entire contents emptied on the floor and the bowl breaking in the process.
This attracted intense scolding from her daughter who was in the kitchen preparing meal for the son.
As a result, the young boy took all the money saved in his pig vest and went out to get two aluminum bowls, one for his grandma and the other for his mother.
He explained that he bought two bowls to ensure his grandma never had to break a bowl while eating, attracting another round of scolding from his mother.
For the mother, who insisted she didn't need it because she wouldn't break any ceramic bowl, the young boy noted he got it so that when she gets old just like his grandma, she wouldn't be scolded by his wife for breaking her plate.
Both his mother and grandma were shocked at his response with the latter breaking up in tears. Sharing the video, the Guinness World Record holder reminded individuals that they needed to care and support their elderly family members because everyone would someday get old seeing life occurs in phases.
READ ALSO: 'I Should Have Treated My Dad Better' – Omoni Oboli Gets Teary As She Talks About Her Biggest Regret 
The 51-year-old wrote:
"When we first enter the world, our parents are the ones who protect and care for us. As we grow, they must adjust the ways they nurture us and help us grow. And then suddenly, one day, the script is completely flipped.

Suddenly, we find ourselves in the position of needing to care for our parents. It can also be an incredibly challenging experience. Giving up your life to take care of an aging parent is a major commitment.

You will both have to adjust to a brand-new dynamic. You'll need to deal with new responsibilities, and may even face pushback.

Let's remain patient and give all our respect to our beloved seniors; they have earned their dignity through their lifetimes. Help support and care for the bodies of your elderly parents, because it's the only body they have to live in. Family is not only an important thing; it's everything."