Movie Star, Deyemi Okanlawon Reveals The Unbelievable Thing His Wife Did After He Complained About Being Broke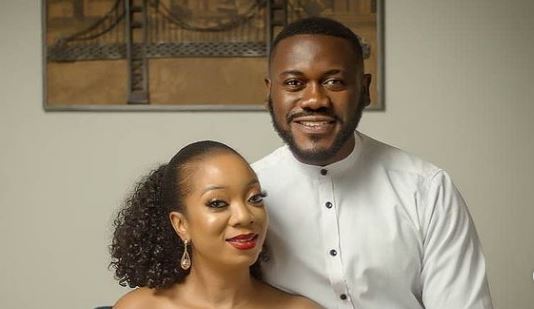 Marriage is sweet when you're with the right person -someone who truly loves and cares for you, someone who sees your problem as his and helps in finding a lasting solution to it.
Nigerian film and voice actor, Deyemi Okanlawon has revealed how his wife surprised him beyond his expectations after he complained about his dire financial condition.
According to the dad-of-two, his wife credited his bank account. In the post he shared on his social media page, the movie star narrated how his wife's generous gesture surpassed the financial challenges he revealed to her he was facing.
His full tweet reads:
READ ALSO: Dad-Of-2, Deyemi Okanlawon Shares On How He Strikes A Balance Between His Career And Family Life
"Last night I finally told babe how low my cash flow was and how I still had plenty pending commitments… na so I wake up this morning see credit alert wey pass my problem!"
See the screenshot of his tweet below…