Married At 15 And Divorced At 21 -Woman Shares How She Became A Single Mum-Of-2 And Her Amazing Recovery Journey | VIDEO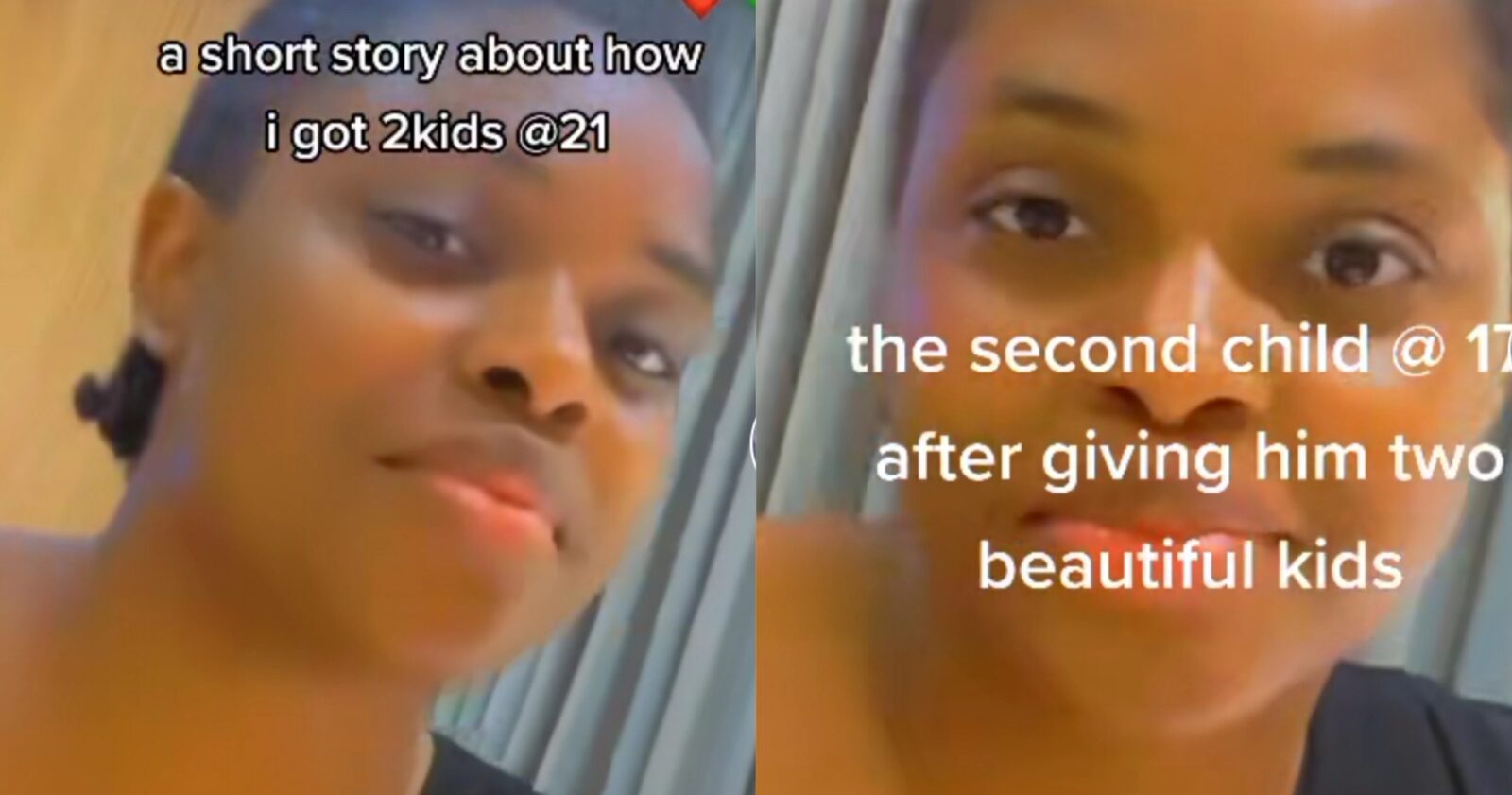 A young woman with the handle @foc_kelly on TikTok has narrated how she had two children at the age of 21 and was later abandoned by her husband.
According to the mother of two, she got married to her husband who is a pastor at the age of 15, had her first child at 16 and the second a year later.
At age 21, her husband decided on the spur of the moment to divorce her claiming she was an illiterate and that it was a directive from God and then took another wife.
She said she slipped into depression after the unfortunate incident and tried committing suicide as her husband also took the children from her.
The single mum said that despite the fact that she had to face a lot of challenges along the way, she enrolled herself for an Ordinary National Diploma (OND). She one day hopes to be a graduate.
READ ALSO: Nigerian Mom, Sophi Shares The Hard Lessons She Has Learnt After Divorce
Read her full story below:
"A short story about how I have two kids @21. I got married @ 15-16 to a pastor. I had my first child @16.

The second child @17 after giving him two beautiful kids he woke up one day and told me that God asked him to divorce me and marry another girl he was in a relationship with.

If he threw out of his house and life I tried committing suicide but I was saved and he also took my two kids.

Till now I went through hell but buckled when he told me I was an illiterate say I no go school so I had to enroll myself for an OND of which I have rounded up with last. I hope to be a graduate sooner."
ALSO READ: Rahma Indimi, Ex Wife Of Mohammed Babangida Gives Wise Counsel To Divorcees As She Gets A Very Happy Ending After Years Of Court Tussle Over Children Custody