'I Advised Her Parents…' -Activist Speaks Up As Mom-Of-4, Sadiya Who Was Detained And Starved By Husband For A Year Dies After Being Rescued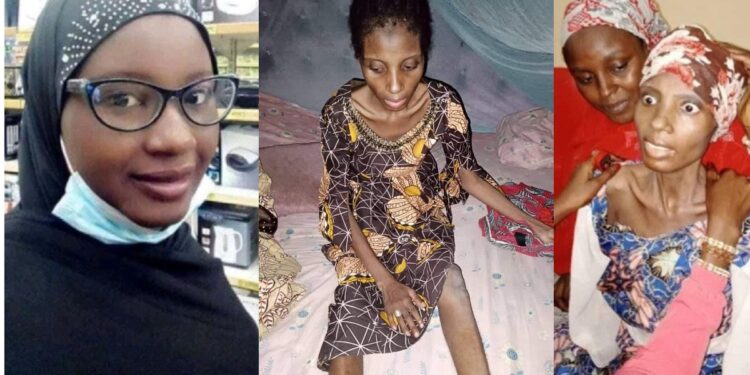 Sadiya, a middle-aged housewife who was recently rescued after she was allegedly detained and starved for a year by her husband, Ibrahim Yunusa Bature, in Nguru, Yobe State, has reportedly died.
Sadiya was rescued by her mother, Hadiza after she suspected something was not right whenever she tried to speak to her daughter on the phone.
Hadiza then went from Kano, where she lives, to Yobe State and found her daughter looking emaciated. According to her, her daughter had been locked up by her husband for a year and was allegedly given only Kunu, a local drink, to survive on.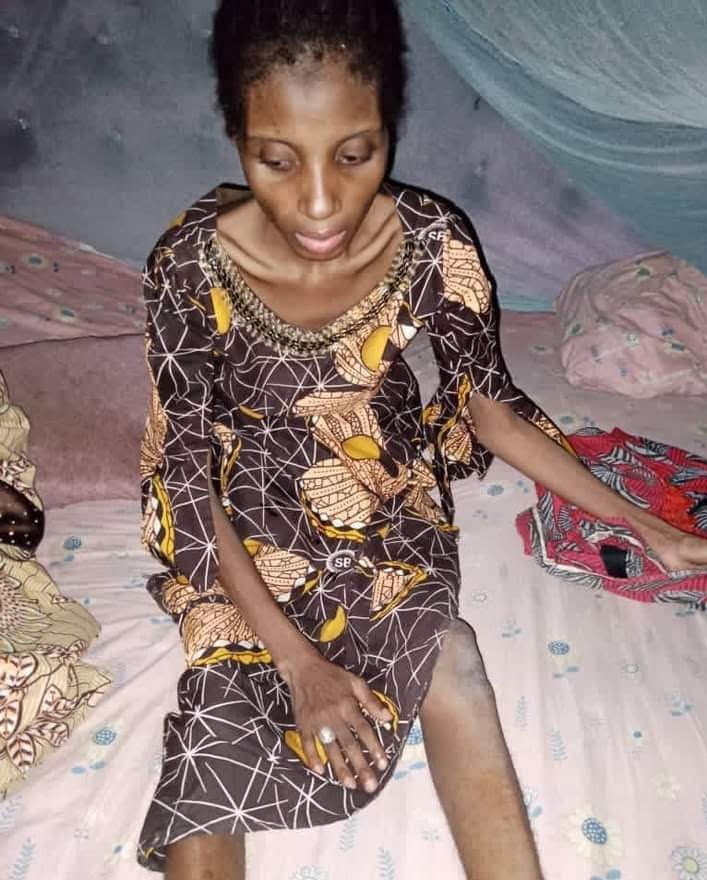 Sadiya, who could barely walk when she was found, was rushed to Aminu Kano Teaching Hospital, Kano, where she was receiving treatment until she died on Saturday, November 19.
Yobe State Police Command, while acting on the warrant issued by Nguru Senior Magistrate Court, confirmed the arrest of Sadiya's husband over the alleged detaining and starving of his wife.
SEE ALSO: How Nigerian Parents Starved Their 15-Year-Old Son to Death for Religious Reasons
"The motive of this act is not known, but police have arrested Mr Ibrahim Yunusa and handed him over to the magistrate court,"
DSP Dungus confirmed.
The husband claimed he locked her up and refused to give her food because he feared his family members were trying to harm her and would succeed if she ate.
Following Sadiya's death, Olumide Omosebi, the CEO of Gnosis Help Initiative, a non governmental organization helping victims of domestic violence and abusive marriages, revealed that he was made aware of Sadiya's case last year.
He said that he advised her family to break into the house and rescue their daughter. Sadly, he said they delayed until one year had passed and it was already too late.
A coalition of 56 women and children rights activists have mobilized resources to pursue the case until justice is served.